On the 2nd of December 2020 the Anna Lindh Foundation held the Public Policy Forum on Youth and Civil Society in the EuroMed region.
The Forum started with 3 eminent interventions made by:
· the Anna Lindh Foundation President
· the German Minister of State
· the Acting Director-General - Neighbourhood and Enlargement
Following the opening remarks, the floor was given to a panel of 4 civil society representatives and then institutional representatives were invited to share reactions to these "Views from the Ground".

Our representative of the ALF HoN Turkey, Mr. Cimmino Jacopo, was invited as a panelist to discuss the theme of 'Intercultural Learning through Virtual Exchange', defined in the ALF plan as follows:
'Building on the pioneering ALF experience with the E+ Virtual Exchange project (2018-2020) and the Intercultural Trends research results since 2010 showing the advantages of virtual exchange for cross-cultural interactions, the ALF aims to embed virtual exchange as a component of the ALF all face-to-face activities to facilitate the sustainability of the related community of stakeholders while specifically developing ALF virtual exchange programs across the EuroMed region.'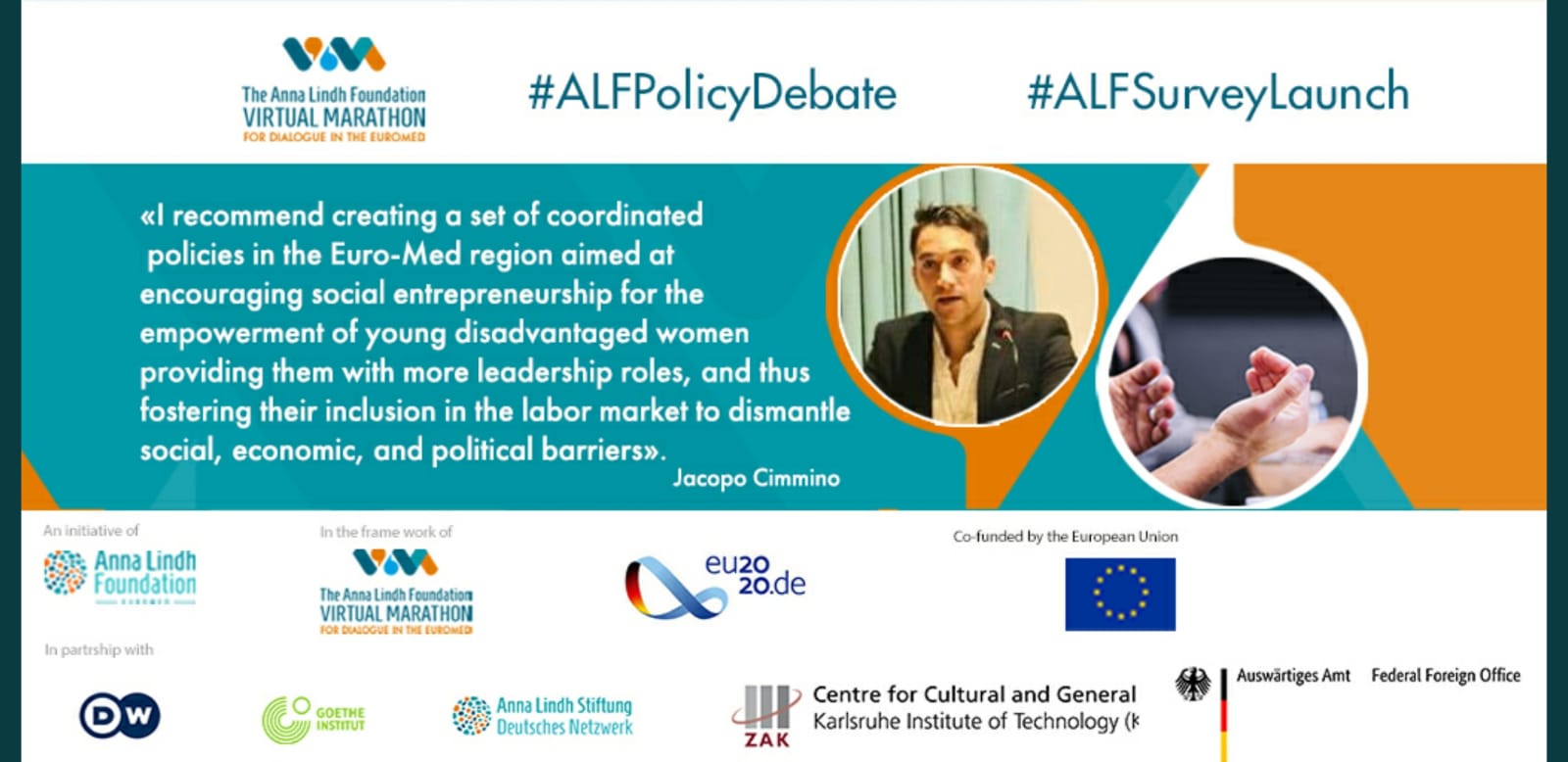 In his speech, Mr. Cimmino Jacopo underlined the importance of Intercultural learning in the communities within EuroMed region, the advantage of the program with a focus on the Virtual Exchange methodology and the skills to be developed by the participants, the need of keeping the program working during and after the pandemic besides the main challenges faced in 2020, and ultimately some concrete possibilities to further develop intercultural learning by the Anna Lindh Foundation using Virtual Exchange program.