In the world of civil society sector is of a great significance to have good partners and strengthen working capacities in relevant fields.
To enhance the latter, recently we, as System and Generation participated in a Capacity Building Seminar entitled 'What you give is what you get' conducted in Tirana, Albania between 9th-15th March 2020.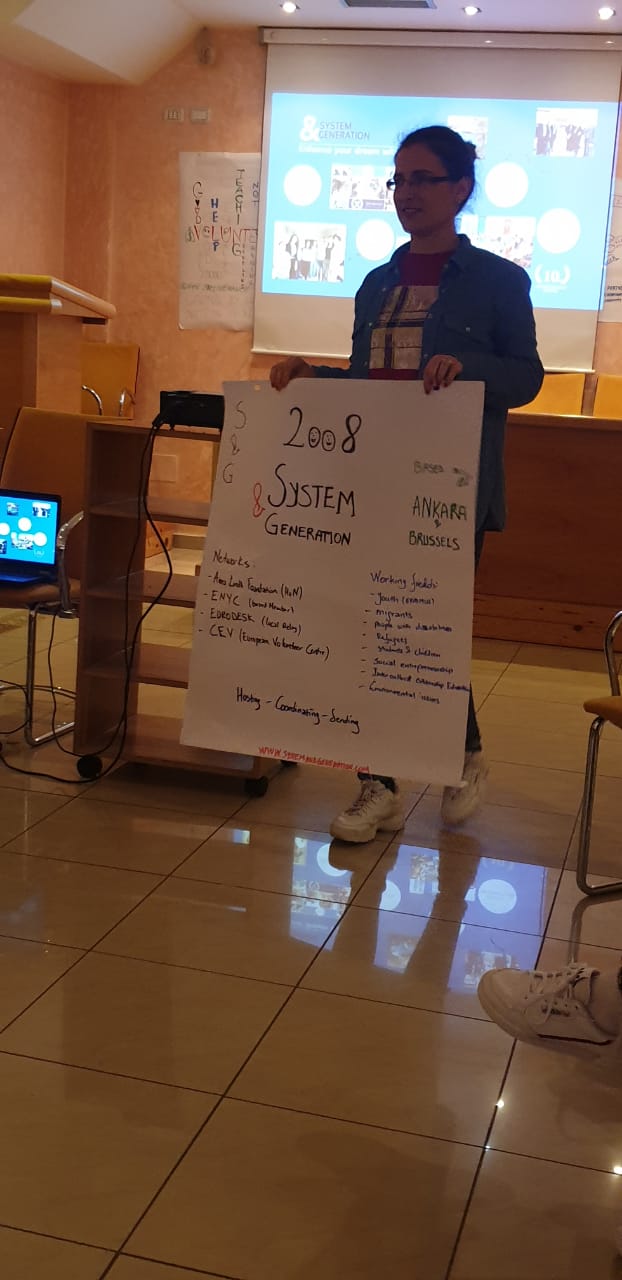 The Seminar brought together NGOs' representatives from Romania, Bosnia& Herzegovina, Montenegro, Macedonia, Poland, Serbia, Albania whilst S&G was represented by Esmeralda Kashari. The Seminar was hosted by our trustworthy Albanian partners Qendra IMPAKT in collaboration with Projekte Nderkombetare Vullnetare(PVN). They had carefully set out all the necessary arrangements such as venue, timetable, and practicalities in pursuance of having a smooth and successful project implementation.
During the Seminar we had the chance to make presentation about our associations, share experience and discuss about prospect partnership possibilities. In addition, we could discuss about main pillars when working on youth field, for instance: Inclusion, Volunteering, Active participation, Good partnership(s)&collaborations etc. Worthy to mention is also getting to know the local reality by having a close observation through carrying out a 'Treasure Hunt' in the capital of Albania, Tirana. We observed the accessibility in town, murals, environmental friendly spots and danced traditional songs with the locals.
Unfortunately, we had to end the Seminar 2 days earlier than the expected ending date due to the measures put into place to prevent the further spread of Covid-19, yet we remain the partnership. We are committed to work hard and put more efforts to successfully conduct the second stage of the project.
Many acknowledgements, in first place, go to our project host in Albania, to the participating organizations for making it happen. Last but not least, deepest acknowledgements to S&G for the values that shares with its youth and for actively working with them to overcome the challenges towards a brighter society.