Hello, I'm Selinay Güzel. 23 years old and I come from the capital of Turkey, Ankara.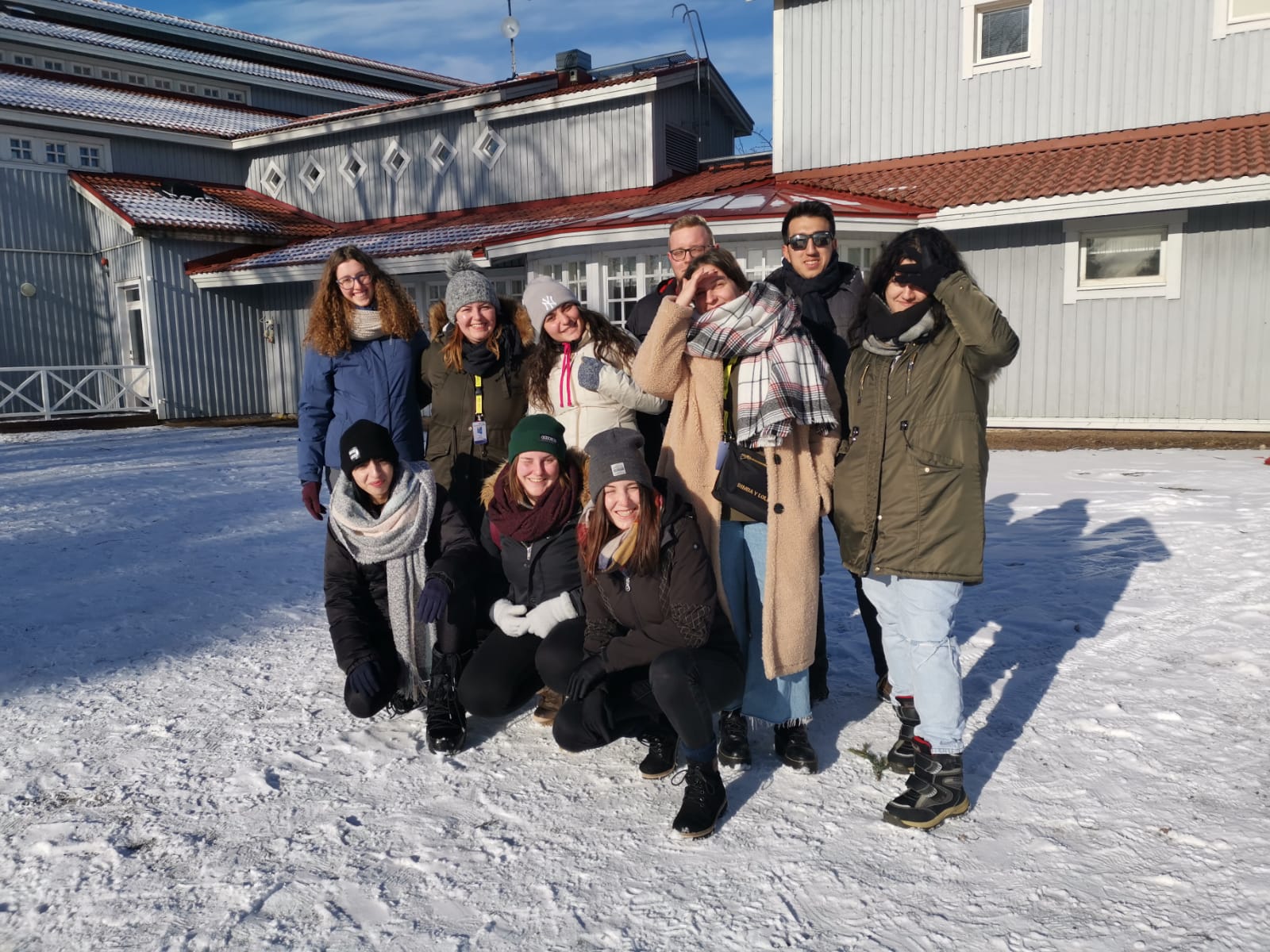 I study in the guidance and psychological counseling department at Ufuk University. I am also studying in child development at Istanbul University. I wanted to participate in a project related to my department for a long time and finally I succeeded.
During the project, volunteers organize workshops about friendship in local schools, unemployed and elderly service centers. The project aims to prevent loneliness by giving people the opportunity to improve their friendship and interaction skills.
Although corona virus negatively affects our activities, we have done most of these projects.
First, we were in the adaptation process the first days. We learned information about the languages, culture, traditions and dishes of Finland, in short, everything. All our teachers in Kokkola were very friendly. i will miss them.
We took Finnish language lessons many times during the project. I learned a lot of words.
We also learned about the tasks assigned to us and information about the city center of Kokkola. We won a gift because we successfully completed all the missions. I made many friends in Kokkola. we came from different languages ​​and religions but we loved each other.
At the end of the project, we still keep talking. Then, we started the workshops for the second week. We divided into groups and produced many projects for people who feel lonely.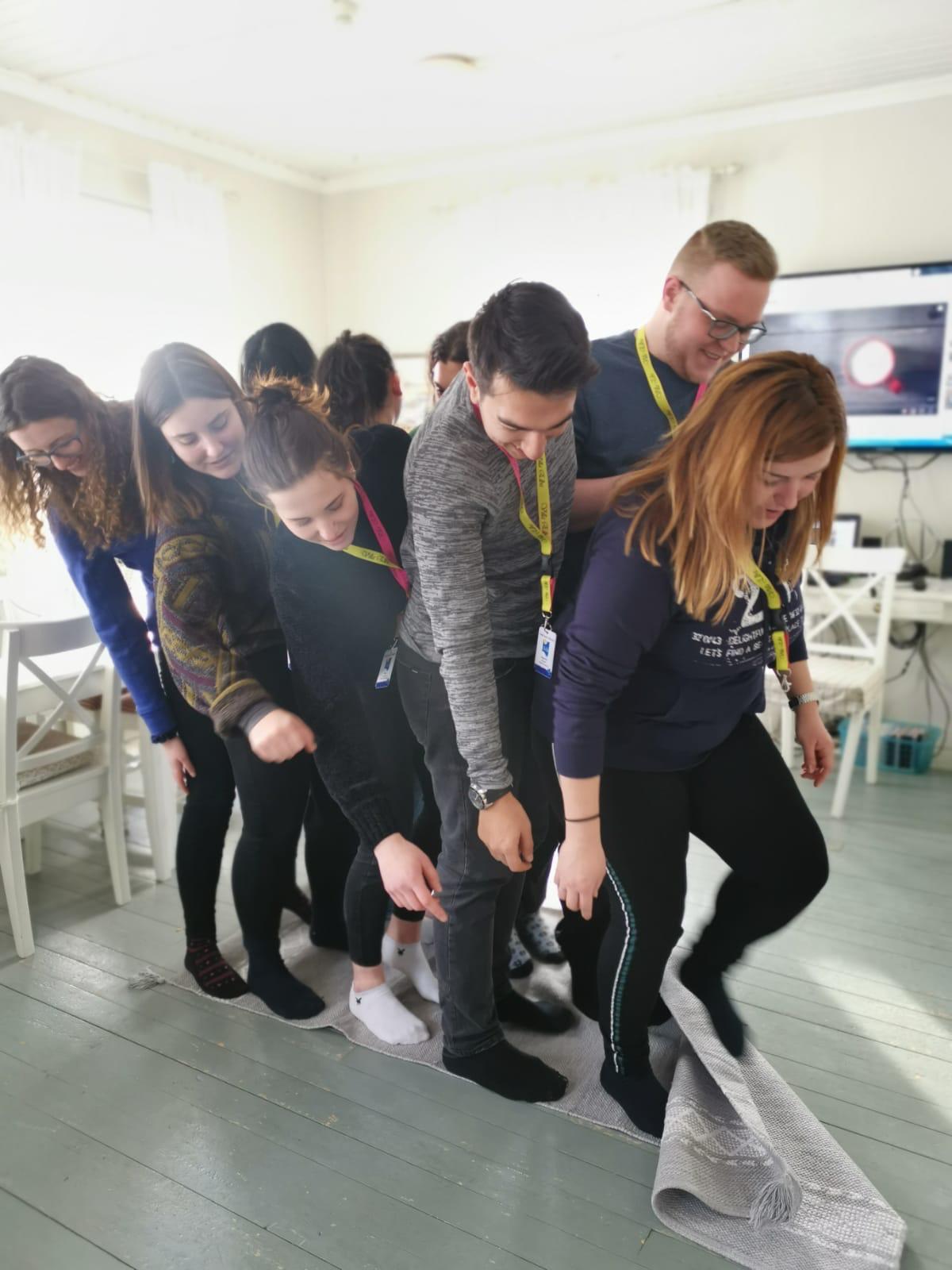 In the same week, many young people came to Villa Elba. We played games and communicated with them. I think they were very sweet young people, I hope we meet again.
We also visited a theater in the city center.
Another day, we watched a Finnish theater. It was a musical kind of theater and we had a lot of fun.
This project also helped me improve my language skills. I have never had such an experience before.
My teachers said that I was a positive person and they were happy to participate in this project. In this project, I learned that your language, religion, race, etc. not important. The important thing is that volunteers want to help people. I had a great time at Villa Elba. I hope I can participate in such a project again.
Kiitos ("thank you" in Finnish) to everyone :)
Most Unusual Project I Ever Seen
Hi everyone, I am Boğaçhan Emre Uysal and I am from Turkey.
I completed my bachelor's degree in Law during Summer 2019.
Currently I am not working, I have participated as volunteer in some projects since I graduated.
This project name was ''Project Friendship'' and it was at Finland's small city Kokkola.
Our first week was ''training week'' so from the first day we started to get to know each other, our near environment which was very beautiful because our project center was Villa Elba and it was in the forest also near to a frozen sea! Additionally, we explored the city center, took some Finnish classes and learned some practical information about the project.
Villa Elba staff and our instructors were very helpful for our adaptation.
After the ''training week'' our real job time has started, we suppose to do some workshops for children in schools, young people also elderly people. Unfortunately, because of the coronavirus threat we could do only young people workshop. It was very nice to socialize with Finnish people near to my age.
Luckily, I was the organizer of this workshop with my Italian friend Alice and only our workshop took place and I can say that we all enjoyed it. Even we couldn't achieve some purposes of the project we really enjoyed our time there, I got new friends, have to chance to get to know Finnish culture (communicate with them every day in Finnish, went to the theater, even went to the Ice-Swimming), spend so many peaceful times in the snowy forest etc.
Our project lasted for 3 weeks and the last week was kind a sad, because of the coronavirus threat some of our friends had to leave earlier and we were worried about them also our country's situation. So sometimes we could be abstracted. But, even in that times our instructors were so helpful and they always foud a way to cheer us up!
To sum up my project time I could say that it was a very unusual project for me because in the one side there was a coronavirus threat and were all the negative thoughts but on the other side there were very positive and friendly people who could forget everything and made you the enjoy the time there!
I enjoyed in Villa Elba very much and I can say that now I am better at staying positive even in the worst times. Kiitos :)