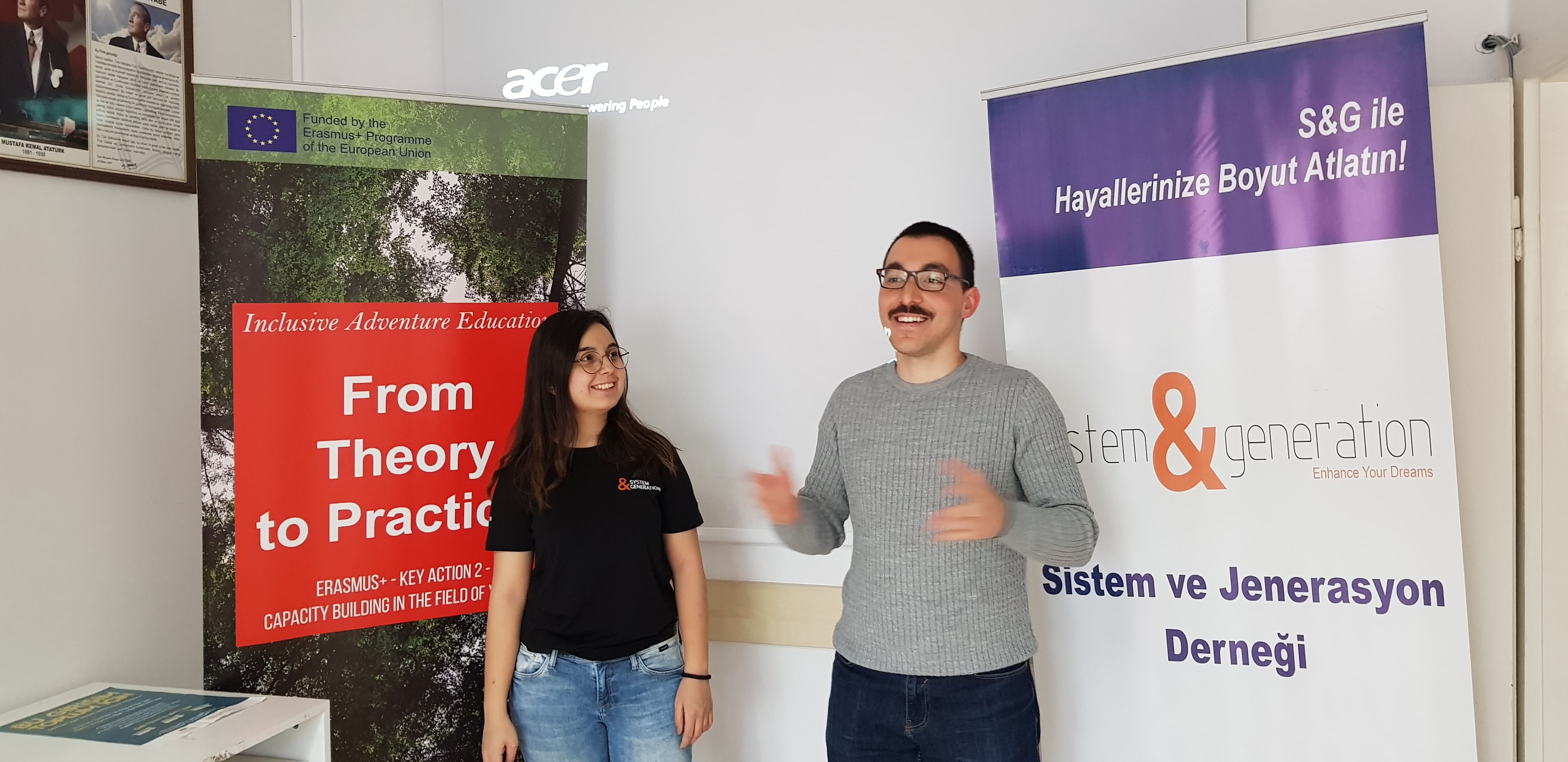 On Saturday we had our first local activity in Ankara, Turkey from KA2 project "Adventure in Education: From theory to practice" Our participants in the first training course in Varna, Bulgaria had the opportunity to learn about new methods and activities which were implemented on local activity.
Sefa give general information's about the project and Training Course in Varna and Nisa showed the local participants activities about outdoor education.
Local activities have the form of local training's for groups of socially excluded young. Main aim of the training's is to provide young people an opportunity to develop their civic skills and at the same time to provide the participants of mobility activities an opportunity to apply new knowledge in practice.