As Members of Anna Lindh Foundation we are sharing this contest with you.
More detailed information you can find HERE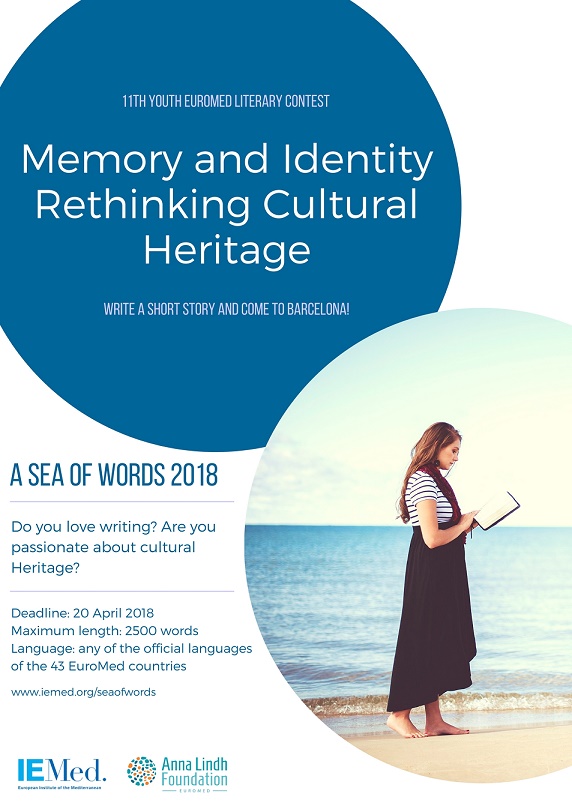 The Anna Lindh Foundation and the European Institute of the Mediterranean call the nineth edition of the international competition of short stories and tales "A Sea of Words", aimed at young people from the 42 countries of the Euro-Mediterranean area.
The competition is aimed at producing stories or short stories focusing, in this edition, on the fight against gender-based violence and violence against women. This is one of the basic aspects that must be treated in the fight for the gender equality and the respect of women's rights.
Participation requisites
The contest is aimed at youths from 18 to 30, citizens of one of the 43 countries of the Euro-Mediterranean area.

Format of the works
The stories cannot exceed the maximum length of 2,500 words and can be written in any of the official languages of the participating countries. They must be original and wholly unpublished works. The short stories must address issues related to intercultural dialogue, mainly of a political, socio-cultural, economic and environmental nature.

Deadline and address for submission of stories:

All stories must be sent to the following e-mail address:
concurso@iemed.org