As the System and Generation Association, we attended the opening ceremony of the ARTANKARA fair at the invitation of Neslihan Noyan, president of the Japanese Music and Arts Association.
Our volunteers from Spain, Italy, Albania, and Turkey, who took part in the stand work of the Ankara City Council, drew and painted their favorite places in Ankara with their imaginations with the label #benimankaram.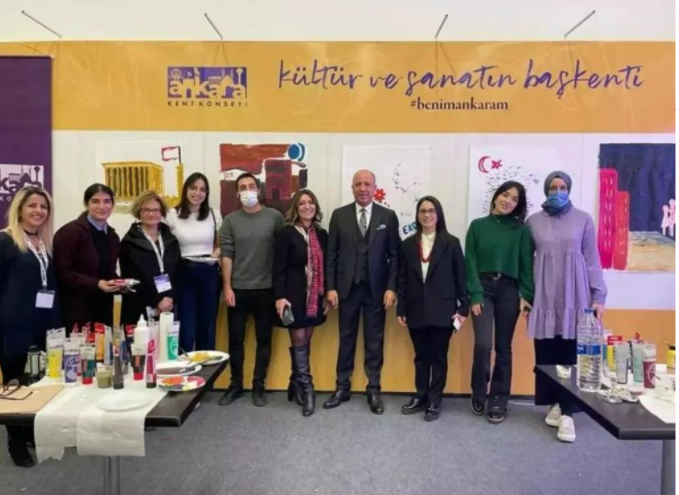 At the fair, where there was extensive participation from many cities, participants who had the opportunity to talk to volunteers one-on-one received information about their experiences from them while at the same time getting to know erasmus+ projects closer.
We thank the Ankara City Council for their kind invitation and Neslihan Noyan for signing the first edition of her book and giving it to our volunteers as a gift.