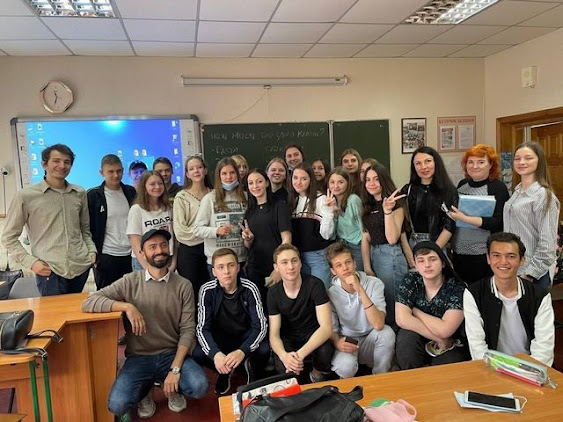 One of the greatest benefits of the European Solidarity Corps volunteering program is that it provides an intercultural environment for volunteers coming all over Europe. Volunteers find an opportunity to engage with others and learn their culture directly from them which helps to overcome prejudices. This engagement between volunteers proves that we are much more similar than what it is used to show on social media or television. The reason for this supposed to be social media and communication channels focuses on government relations not the dialogue of people. And what volunteering projects do is to bring all different kinds of nationalities together so they can see how much can be done when this occurs.

What I experienced working with friends from the Netherlands, Italy, France, Germany and Ukraine during my time in Pangeya Ultima is quite valuable for me as it made me understand the meaning of the word "solidarity" written in the project title given by the EU commission. I understood that Solidarity makes us able to do so much more than what we would do by being only one. Therefore, we were able to make lots of different projects by using our creativity and skills that occurred thanks to being in a multicultural environment. To mention a few of the activities that we have done. Once I remember we organized a festival in Voronovytsia where we were able to create different cultural activities such as a theatre, a Ukrainian traditional dance performance, a photo exhibition and so on.
Being around volunteers from all over Europe also provided me to learn personal skills from my colleagues such as I understood well the cultures of the Netherlands, Italy, France and so on. I remember quite well I learned how to cook an Italian coffee from my mate Matteo and also never order a pizza with pineapples on top of it :), Dutch people are always on time and well planned. I think these are the cultural info that can be only learned by having a direct intercultural dialogue, so I feel very lucky to be a volunteer in a place where I had a great example of intercultural dialogue.
Furthermore, I had also chances to talk about my nationality and my cultural background with my mates from different backgrounds. I believe it was a great chance to see what my cultural background is like from my perspective. I shared some cuisine of Turkey and tried to teach them to other volunteers. I should also mention that I had a lot of questions coming from people about Turkey and I answered them and informed people what it looked like in reality. Therefore, it was also a great chance for me to improve myself in terms of intercultural dialogue competence.
In conclusion, being in Vinnytsia for over a half year gave me to understand the basics of intercultural dialogue and also solidarity exists over this dialogue. I believe that these volunteering opportunities will enhance community engagement internationally and locally.
Ibrahim Tamer