Written by: Merve EREN (2020 Volunteer in Brindisi-ITALY)
CIAO,
My name is MERVE, I'm 29 years old.I graduated child development and education 8 years ago and after I graduated preschool teacher 3 years ago.I lived a challenging working life for 3 years in private schools and a chalenging exam to work in public schools but it didnt happen..My psychology was pretty bad. The bosses were about money, not human-educational importance. I wanted to be someone who could benefit people more…
Turkey is quite difficult to do so, equipped and willing people dont have the chance to work pretty hard in this area. That's why I started researching what could be of benefit to people abroad.
Thanks to my father, we found a lot of EVS programs on the internet. Like Finland, Belgium, Italy. All of them were related to my field. I went to meet with S&G to make my application and also to get better information. A very professional and understanding team (throughout the project they did not leave me alone abroad)
Anyway, I was told that the closest project was the one in Italy, and I immediately applied for my childhood dream and a country I love.
I'll work with children and women .Its most suitable project for my educations.I knew i couldnt have difficulty but i forgot i had a big problem; I forgot English for i didnt have practicing for many years so what would i do there? And community said me its not problem ,that i would already get and education for the italian language.
These projects are really big luck for everyone. You've pocket money,Your home from community and free language course...I thought i couldnt afford all of this … So this project has offered opportunities for me to explore my dreams while helping young people who want to follow their own dreans...
I accepted the project and System And Generation started for my procedures with Sei project and all they said me to do just do renew my passport and prepare my suitcase because the project would start after 1month.
Of course, its my chance in life..I had quite some problems during visa procedures ,I went to the visa agency 4 weeks..."missing to date for the documents,they need to documents to national agency post etc" and they said me this problems different weeks not he same day...And i said "if this's not my last visit to agency i'll give up" and all my document were accepted on my fifth departure ,thanks god.Now i'll wait for my visa approal i hope i dont have another problem.
By the way ,i forgot to say that i had to be in Italy and start the project in september and my documents were accepted in january. During this waiting period i talked to the Sei project in Italy.We hold meeting on whatsapp once a week ,our first meeting was about what to do,where to stay and our questions and i met with my roommate on whatsapp call and i learned we had another homemade from italy.
Anyway i was flying to Brindisi on the morning of 24 january in the beginning i was very excited but i setled down easily and I didnt felt in here away from home.Settling a new life in a new place is always promising and full of hopes..
There was only one problem ,i had never been so far and away from my family ,I thought i would be in a big depression but it didnt ,I felt like i was lived in here and many years with these people and in this city...Whoever i talked to i said i was very happy and scared because its not normal for me to be very comfortable and happy to much.
I settled in my house, met my colleagues, loved the city very much.Brindisi is a city of 89,695 in the south of Italy.My only problem in the project was that we were 2 volunteers and my other volunteer friend stayed for 1 week and returned to her country, that is, being the only volunteer ...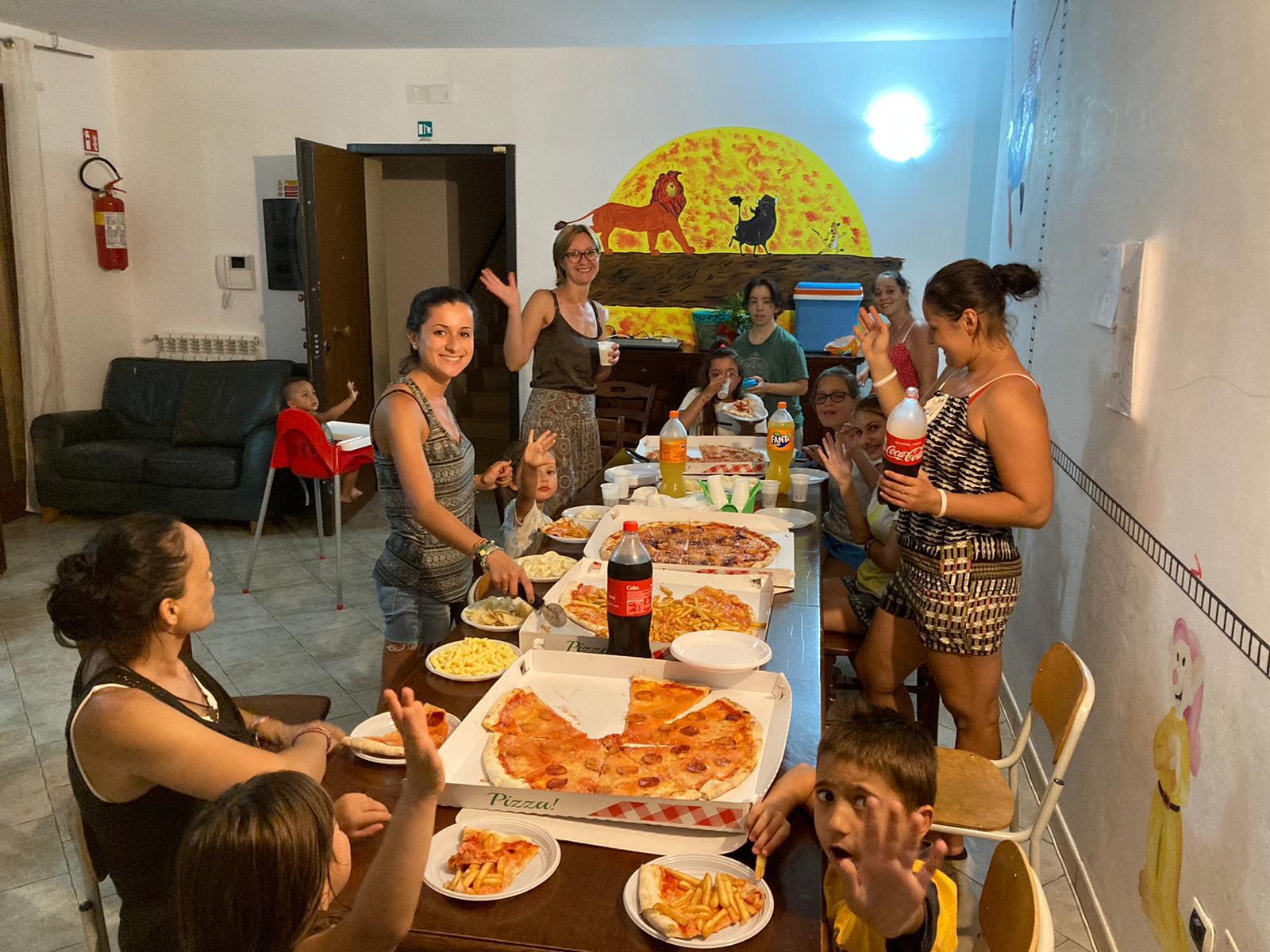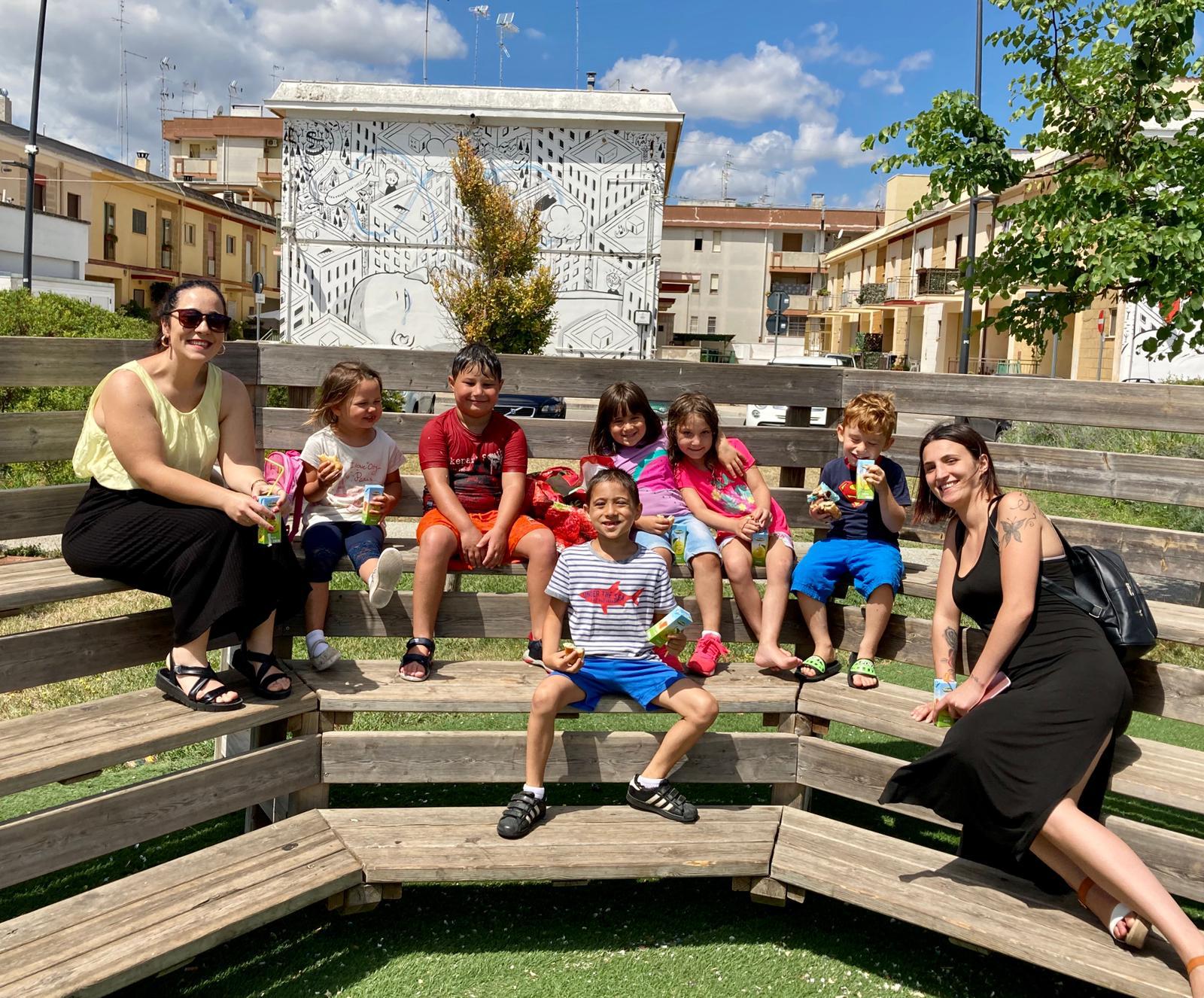 week later ,i took a workshop about the project ,we worked with a teacher from Romania and i really understood what was going in here..
I'm slowly starting to travel the towns, meet people, learn the language...But;
Ciao Corona Virus!
My luck in my life…
Where did this come from now? According to the news its a very serious and frigtening disease .Its not like ,i'll be my first overseas experience ,my first alone and stay away from my family.I dont know people,i dont know language ,i dont know laws..but ofter my community thought about me and my healt,i stayed in more quarantine for 3 months...
Meanwhile ,It had a lot of time to Turkey for private planes but i didnt accept any of them.I didnt want to put my family at risk and i believed that if i did this on myself,i would be a stronger , is it a nice way to get rid of being the princess of her family?
This quarantine has never been easier. We were boredwith each other with my homemade -the same person everyday,everytime,no subject-Movies,music and sleep in out rooms all the time.
I officially lived in my bed.We start to italian lesson with Antonio and he's an excellent teacher for me.By the way i started the puzzles i completed 3 big puzzle -all of them was wasted now but it was necessary then-
And slowly return to normal life...Dear Freedom <3
I understood one thing very well, we were so free even when we said 'we are not free'!!!
We can go to the market and work with mask,gloves and permits...Living with someone is a very sad situation for me ,i'm feeling like a child and i lived in quarantine during my italian homemade and it has damaged my self-confidence ,now i have to re-gather myself.
Until june ,the period of virus that was fearful for me was over.It seems that life was back to normal but there was something we forget,the virus was not over.But who cares including me we miss the streets...
By the way ,yes,i started to work before june but i dont remember what i did and how it went.I think the effecr of excess oxygen intake ofter 3 months of oxygen deficiency or my blood valves , i dont know...
In life returned to normal in my work i was speak italian a little,i started dealing with women and children and doing activitied with them.In my activities i focused primary on a child that i suspect was autisim. I havent been able to do much activiy so far because theres constant activity and mobility in the community.
For example ; a villa was held for women and children to take a vacation lots of fun ,morning and evening in sea pleasure.It was a very nice activity and good solution for psychology.
I forgot to say before the holiday children are already engaged in activitied such as sports and dance and women are taken to skill courses.
These are all i've had so far.Plenty of quarantine ,short-lived happy,quite enjoyable ,a little tiring…
We were freer now in July.
While I was upset that I was a solo volunteer, the Italian national youth agency gave us online training and the opportunity to meet other volunteers. Although it was great in terms of both education and friendship, I think it was late in terms of time. Most of our projects are finished or even halfway but we have provided very enjoyable days and lasting friendships.
I made new friends, went on vacation with them, discovered new places and We sailed on a boat with my colleagues and took a caravan trip.Actually, I had a lot of fun times, but corona, quarantine, family longing prevented my happiness, most importantly, the corona was coming back and I decided to think about a lot of things. My project will end in January, my visa will end in January, and if quarantine measures start again, what would I do? So I decided to return, regretfully but with what it should have been.
I quite regret quitting, now I miss it ... But I had to care about my family, my health and the procedures. Challenging experience in a very nice place in the wrong year…
I hope everything will return to its original state and I hope many young friends will experience this beautiful experience (mine is not a very normal experience), and you should live it. Your life, your perspective on life is changing in such a way. I saw this very, very clearly in myself. To tell for myself, property are not important, important is peace-health-happiness. It is not important to be beautiful or ugly, important is to be useful to life.
I cannot say my own experience is bad, there are situations and places that we will see in life, I saw it in some difficult conditions.
But you young friend, I'm not saying 'you can have this experience', 'you should definitely have this experience'
Good luck and happiness