Hello my name is Damla!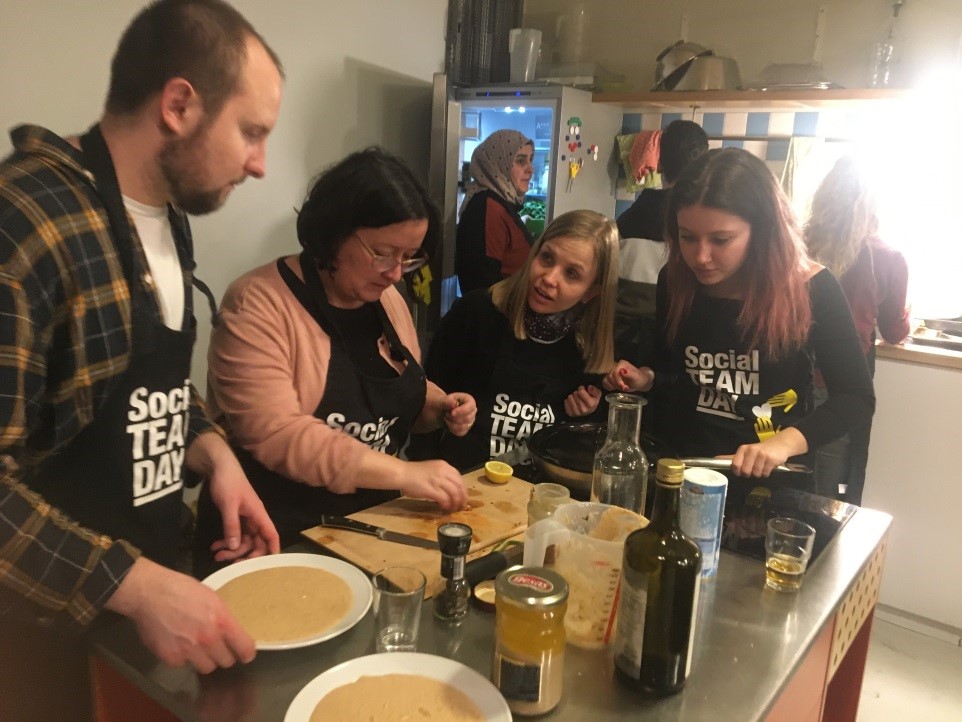 I'm a freshly graduated lawyer who always had to postpone her aims and wishes due to educational matters on working more actively with young people from disadvantaged backgrounds. As soon as I finished my faculty, I decided to the make the "youthworking" happen at my best. Having looked through the opportunities offered to youngsters, I've found myself being in contact with well-established organisations like System&Generation Association and decent youth workers. Also, I've been applying for many projects to improve and train myself on this field,researching useful information about youth work and joining as many as workshops I can after the work on that exploration period. Plus, after 2 successful training courses abroad, I was into learning more about organising international youth projects for young people from disadvantaged backgrounds and organise one in the near future.
One "blessed" day, when I was in front of my laptop hunting for youthwork tips I've bumped into a project called "Mobility Taster". My curiosity and fondness made me read about it. There, In only 3 working days, they could show us the possibilities Erasmus+ Youth and European Solidarity Corps has to offer for young people from disadvantaged backgrounds, which was absolutely A M A Z I N G ! I wouldn't miss that opportunity, so I applied to be a participant. After weeks I've got a mail from SALTO-YOUTH which was informing me that I was selected for the project.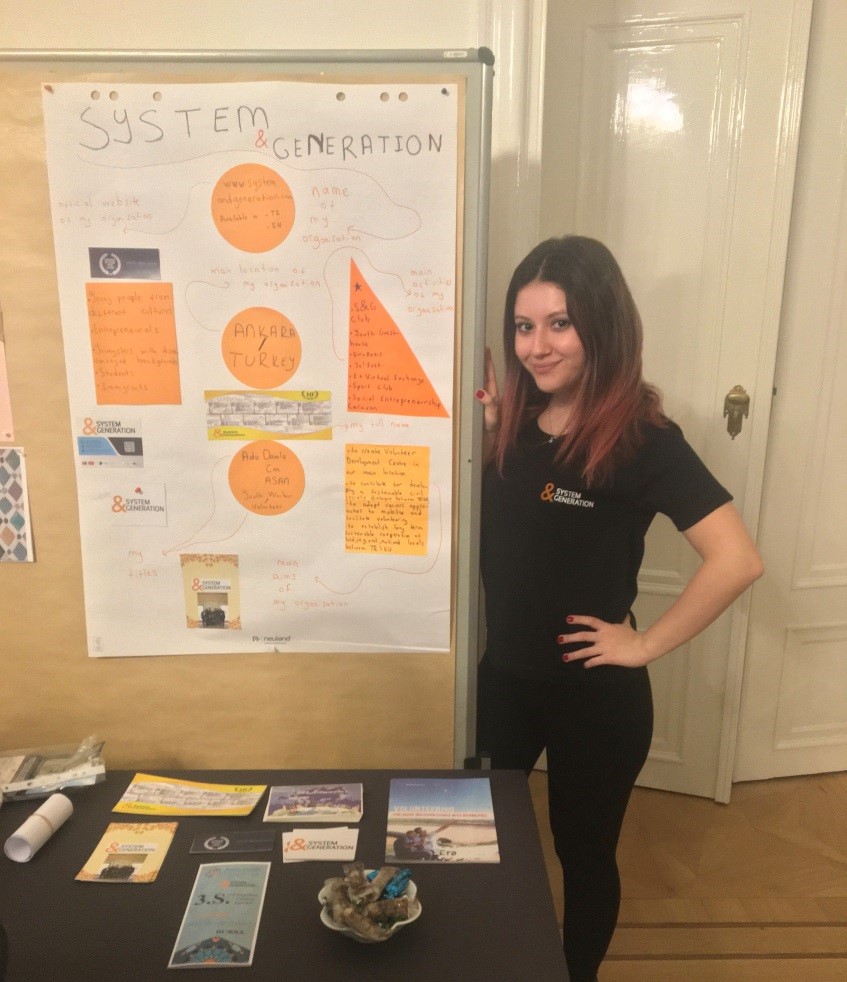 As a newcomer who never organised an international youth project with my target groups before and would like to know what is possible, I can definitely say that this course was tailor-made for me! In arrival day to this appropriate youth work training, gentle Tony from SALTO-YOUTH and the team gave us their warmest welcome and also we had a chance to see our training place earlier which was a baroque castle! I don't think I have to point the idea of having our training in a little white palace out made us more eager and impatient for the project.

It was joyful and intensive 3 working days. During the training course, we explored the possibilities of volunteering within the European Solidarity Corps programme . Also,we got the opportunity to present our own organisation in a visual way, through an interactive activity. For that, I prepared a poster with provided materials to represent System&Generation. I gave our cardpostals away to other participants/the team and informed them about our organisation. With the relevant materials I've brought about System&Generation and its activities, I created a sufficient atmosphere for new partners plus increased the recognition of our organisation. During our coffee breaks while we taste typical snacks from each participant's country, we had tons of fruitful and gifted talks sharing experiences of youth work.

The Mobility Taster ran by 2 well-educated international trainers, experienced in inclusion and the Erasmus+ Youth programme. Bob and Mieke were really nice, kind and quite informed. Since each participant were conscious of the reason of being there, we all could get along very well, both with each other and the team. I also got to say that Barbara from Austrian NA was there for us, she did her best for our wellness and contribution. Being there with all those courteous people and learning with them was just marvelous!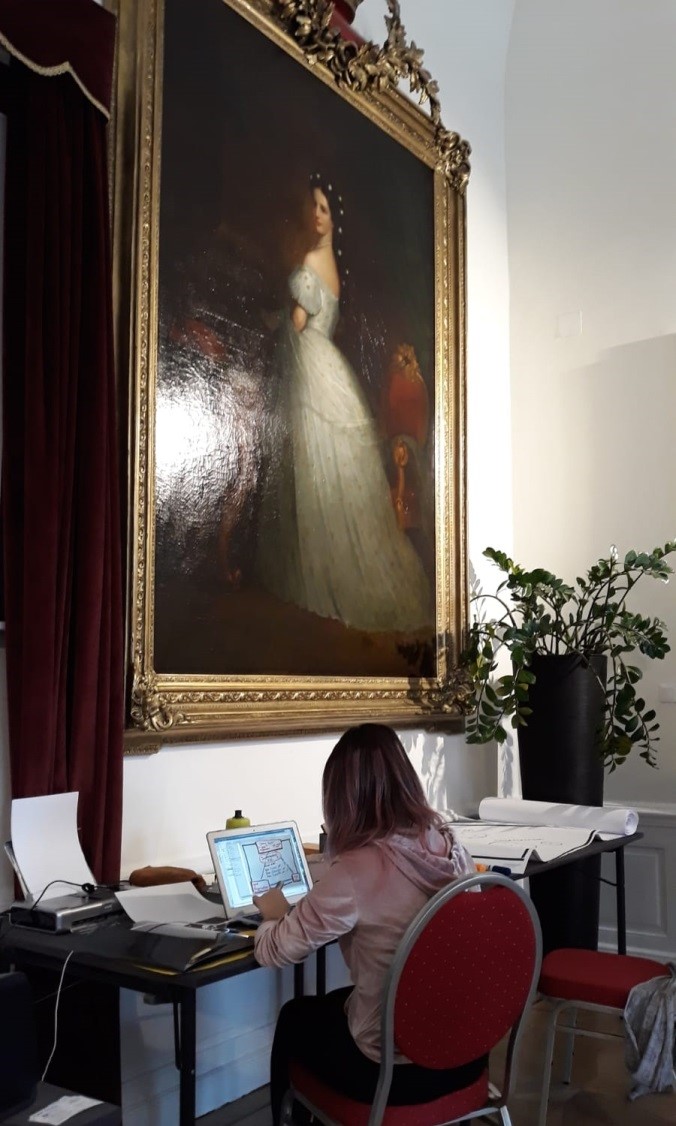 Again, as our accomodation was in a huge conference and event centre, we could go and take stroll and play in its big park on our lunch breaks/free evenings after we had our tasteful meals from traditional Austrian cuisine in the restaurant. We enjoyed our evenings/night away in the city too!

The Mobility Taster gave me a concrete taste of what is possible, brought me in contact with other inclusion youth organisations, showed me what European funding is available specifically in the field of volunteering activities and walked me step-by-step through the process. Now, I am more well-versed about organising a youth project for the youth for fewer opportunities and I will implement all those valuable knowledge I've gained from this training course on a greatly-prepared project of under the roof of System&Generation Association. I also have earned wonderful people and created of quality networking for organisation. Last but not least, participating in such a project like this one out representing System&Generation Association was an honor for me.

Damla Can Asan