Hi everyone! I am Özlem.
I was one of the participants of Youth Exchange entitled "Art 4 Human Rights" which was held in beautiful Bansko, Bulgaria.
Our project had a duration f 6 days and we spent those days so efficiently. We started with ice-breaker games and continued with team-building games to warm up the conversation among each other and feel the team spirit which we will need in following activities. Before we dived into our topic, we learned about endless opportunities of Erasmus+ thanks to our lovely host Petya. She informed us about every single program which we can participate in and gave details to make it clear. Then we got into our topic, human rights and started with learning fundamental terms such as discrimination,hate speech and more by playing games and discussing about their definition. It was really astonishing for us to see that we didn't have adequate information about those terms as we thought at the beginning. After having been informed and enlarged our knowledge, we were separated into groups to discuss those issues in our countries and pointed out some examples that we encountered daily basis. Day by day we got awareness, expressed ourselves, saw other people's point of view on those specific issues and learned how to take action and stop those. Because we knew that our small steps may lead to the biggest changes.
Overall it was an incredible experience for all of us. We learned new cultures, met amazing people, danced, laughed, worked and shared our opinions and most importantly we became one as whole team and took action to change! It was an honor for all of us to represent our country and our association System and Generation in a project like this!
Hello,
My name is Ecem, and I participated in the project "Art 4 Human Rights" in Bansko, Bulgaria.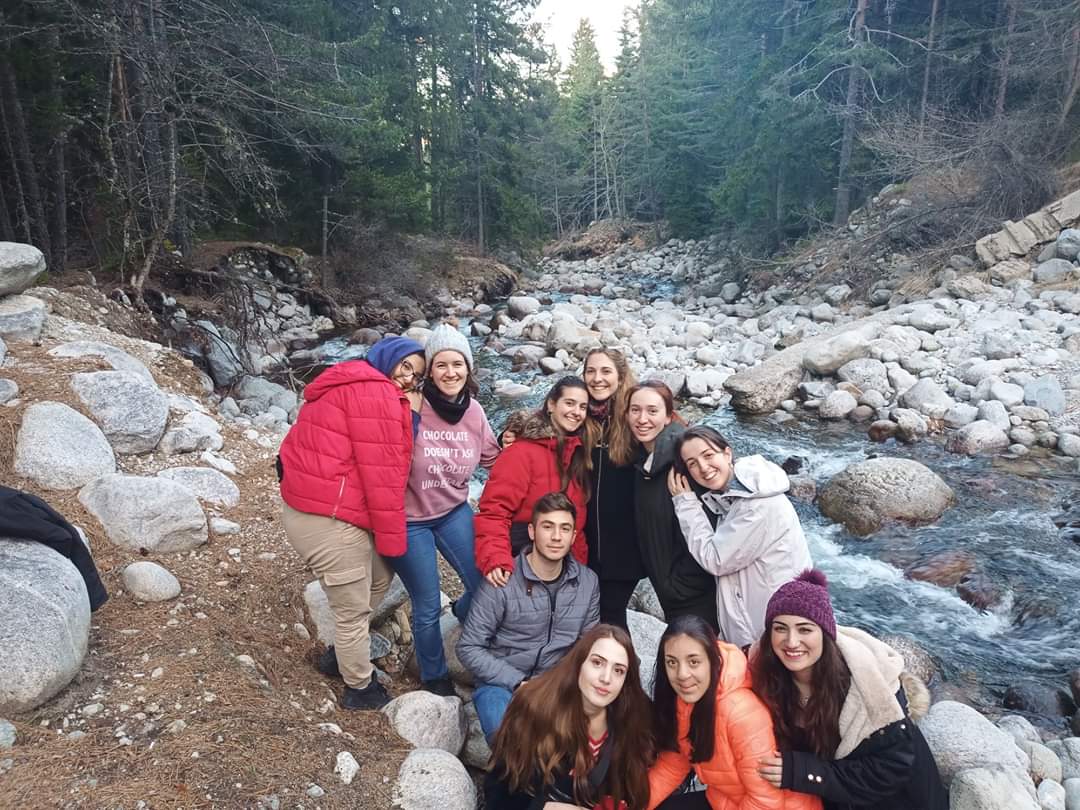 I was thrilled on the travel day and throughout the week, as it was my first Erasmus+ project experience. The day we arrived in Bansko, we had a chance to take a walk in the beautiful city center. From the first day on, we had a hectic schedule regarding the content of the project - human rights. In essence, we got to discuss and investigate several standpoints and learned to differentiate various terminology related to the topic. For me, the best part of the project was meeting such friendly and bright people. During the week, plenty of teamwork was required, and each one is the participants were extraordinarily amiable and quite fun to work with. I am delighted to have gotten a chance to be a part of this project, and I aim to get involved in more in the future.
Finally, I want to express my gratitude to everyone who contributed to the organization and realization of the project.
Hello
I am Deniz, it was my first Erasmus Project and second time to visit Bulgaria. It was such a nice experience for me to visit for the second time the place that I admired already. Meeting people from different cultures and spend time with them has contributed a lot to me. There were many different opinions regarding the topic and all participants introduced their topics perfectly. I would have liked to stay there longer and spend more time with our new amazing friends. Thank you very much for providing me this opportunity.
Hello,
I am Can, I was one of the participants of the project( Art 4 Human rights) and this was my second Erasmus project.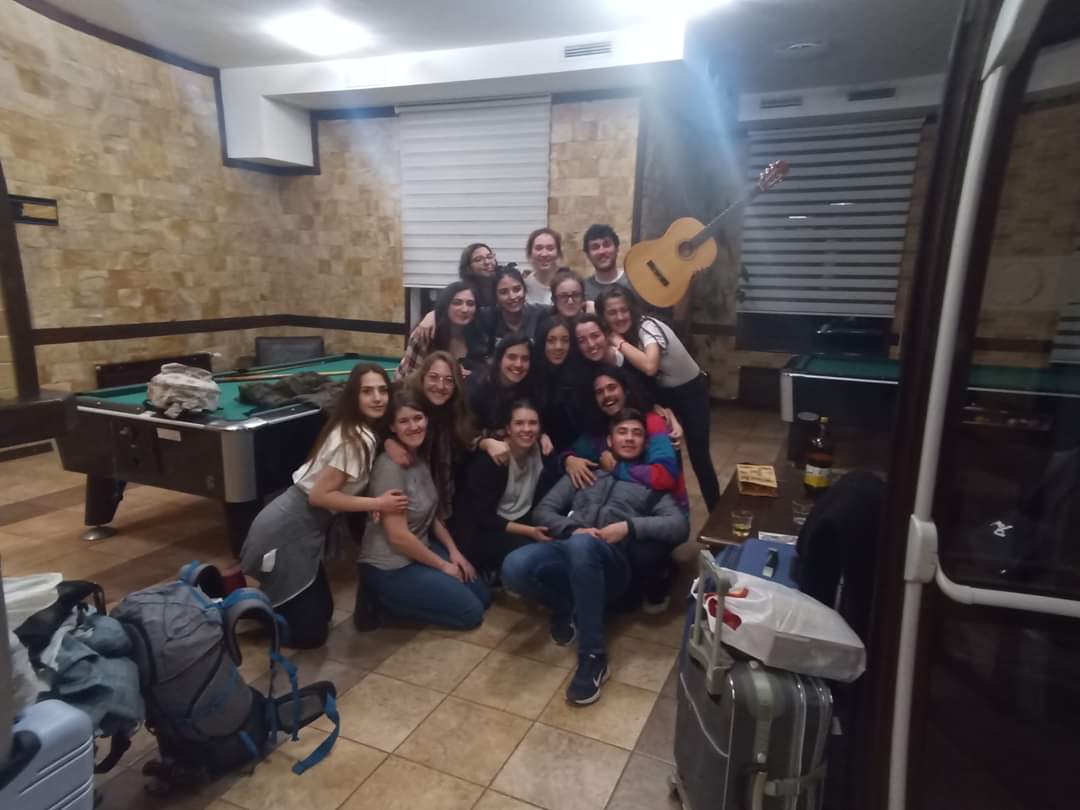 When I arrived at the venue, first I looked around to explore how beautiful is Bansko. While I was looking around, the other teams arrived. We met with them they were all lovely people. We started the project with some ice breaking games in order to get to know each other better. After that,the project host, Petya, gave information about all types of Erasmus projects. Then, we learned about our topics Human Rights, such as hate speech, conflict, extremism etc. We worked on these topics in teams. Every team prepared presentations related with topics. We discussed all together about these topics what can be done to reduce hate speech etc. On the last day we had a trip day. The trip included visit to Monastery and then visiting the city of Blagoevgrad. It was amazing project with amazing people. It was short but very beneficial week. Thanks S&G for gave me this opportunity.
Hello Everyone!
I am Şevval. I am 20 years old and live in Ankara. ART 4 Human Rights (8-16 March, Bansko) was my first Youth Exchange project which I participated in. When we arrived in Bansko, Bulgarian team welcomed us nicely. First day, we met each other and we played lots of funny games. Then, we learnt fundamental terms like stereotype, conflict, prejudice, extremism etc. and discussed these terms. Every team talked about different types of hate speeches in their countries and gave examples. Teams prepared posters about topic that they had chosen.
We made a brainstorm about the source of violence, discrimination, terrorism, hate speeches etc. After that, we recognized the difference between freedom of expressions and hate speeches. Last day we visited Rila Monastery and we discovered Blagoevgrad city center. Finally, I learnt lots of information which changed my view and I collected special and unique memories. I'll not forget that amazing week and lovely people. Thanks for everything.
Hello, I am Güneş and this was my first project.
This project brought together many people from different countries. This was my first time joining a project and visiting Bulgaria. Everyone in the project was nice and very friendly. We spent a lot of time together. Although we belong to different cultures and lifestyles, everyone was sensitive and concerned about human rights. We shared our thoughts and opinions about human rights. Than we were divided into teams and worked on various issues related to human rights and we all acted together. On the last day we were all touched that we had to say goodbye to each other. We were like a tiny family. It was unforgettable event for all us. We all built new friendship and returned home with a bag full of good memories. Even now that the project is ended we are still in contact with each other. Thanks S&G for giving me this chance.