Miles away from Finland, I feel like still I was there in my dreams…
Hi, my name is Neşe, from Turkey.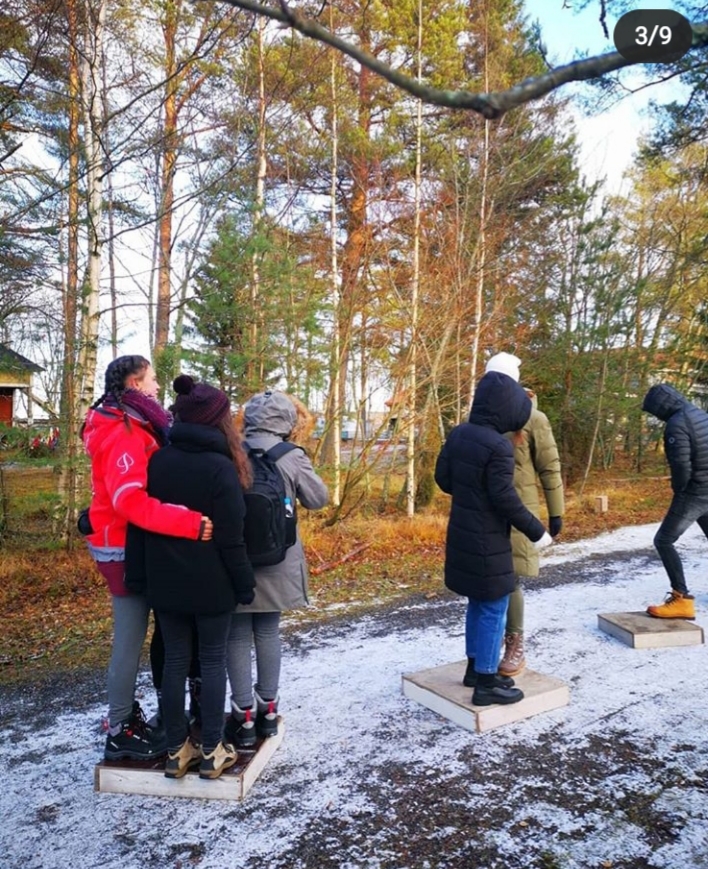 During the 2nd November to 17th December in 2019, I was in Finnish city, Kokkola as a volunteer of Elf Around Project at Villa Elba. It was my first time being a partof this kind of project and living in a foreing country. When I came back to Turkey, I said that why I didn't try this before. Because it was really amazing and unforgattable experience for me.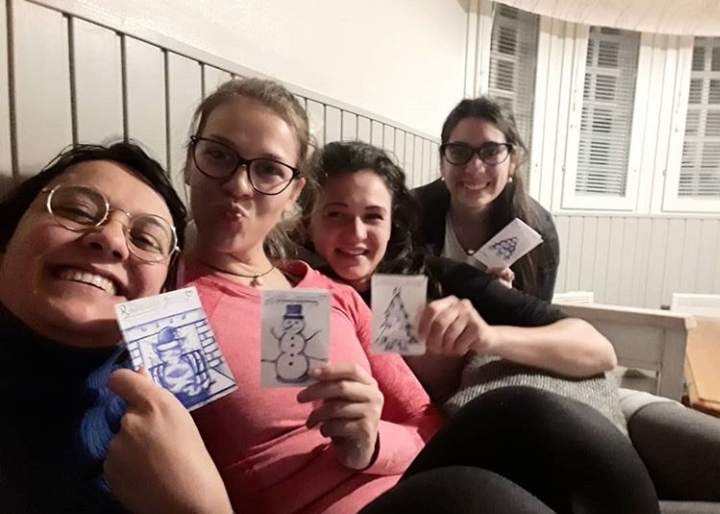 Firstly when I arrived railway station of Kokkola our support people welcomed us with nice smiling faces and during the whole project, this positive energy supported me.
During the first week we try to recognise the other cultures, the reasons why we came there, what our skills and dreams. With didactics plays we got to know the city of Kokkola and learnt being a team, improved our creativity.
In Elf around project we decorated whole Elf Path and trees with our hand made products, candles and lights. We also made little Elfs using small pieces of trees. We prepared games for children, matching, finding the differences with christmas figures. We decorated a labyrinth into the forest with woods and lights. After the all preparations finished we welcomed to children groups from kindergarden. When they came to visit our path, we acted as an Santa Claus' helpers (Elves). I could able to play so many children. I think seeing the childrens smiley faces and hearing their laughs were the best part of this project. They really like our games and Elf Path. Moreover the children were thought the Elf Path was our real home.

Even if I don't know Finnish I could communicate with the children with body language and mimics. They were really curious about the games which we prepared for them. It was great to see their happiness, when I encourged them to play with a smiling face, even if they did it right or wrong. Because I know all the children are really intelligent just their abilities are different.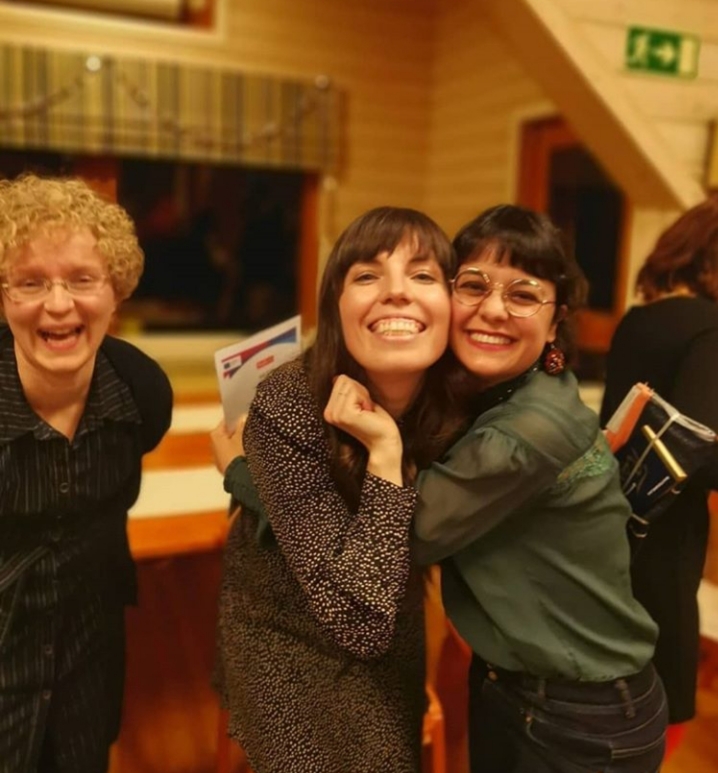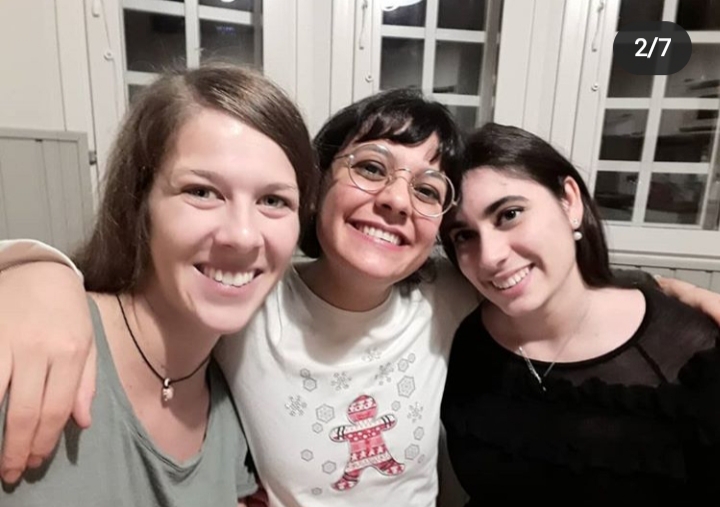 Apart from these we also prepared new year post cards for elderly people and then we visited them in elderly home. We sang christmas songs in Finnish, Swedish and English. In this stage of project, I was really moved to tears when they started to cry. Maybe they remembered their old christmas days, their family or person who they love. So I felt I was very lucky because I could share other elder people's feelings even if we dont know each other's languages. They were really grateful for our visits.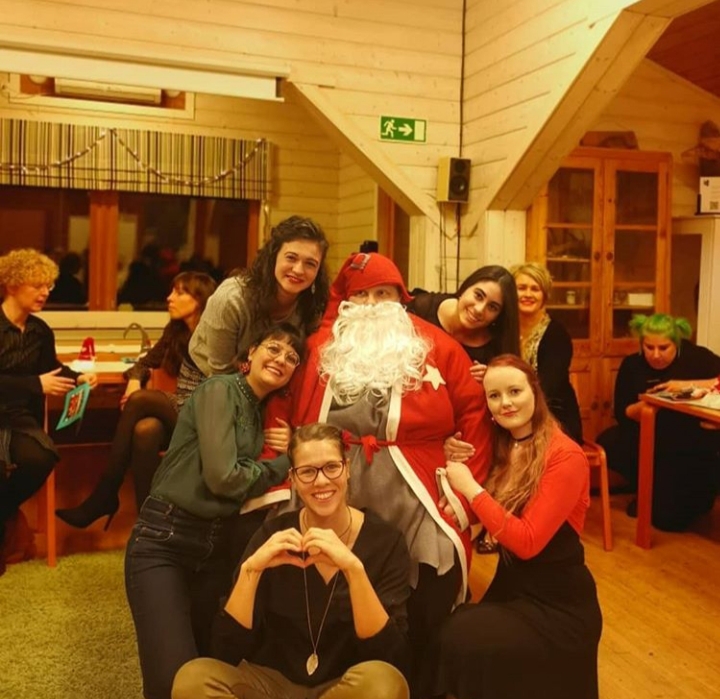 If I started to tell my memories about my friends from the project, it never end. We really shared the life together. And day to day I feel like I'm at home. We were just like a family. When one of us got sick, unhappy we always supported each other or we had a problem with each other we always talked and handled it. And we shared really funny stories. In general we planned nice meetings all together, doing kareoke, playing games. And on my birthday, my friends celebrated my 30th with a suprise party. I was really happy being with them.
During the whole project me and my friends didn't want to go back. Because we felt like we were in heaven and the living the best part of our lifes there. We could improve our creatures, learnt lots of things in a different way. Even if we had different cultures and language, we were able to share our emotins, friendship, food, love, songs. I had really nice experiences thanks to our solidarity. And still we are communicating and making new future plans to see each other. In the end of project also we cried to go separate places. So we said each other "see you" instead of saying good bye. And after these nice friendships we knew that we have so many houses in different countries.
If you ask our other activities in our free time I learnt and tried new things. I tried ice swimming, at first time it was just like a shock effect but after that I felt alive. At the ice swimming first we used sauna and than run to the ice swimming area. And also at the Villa Elba where we accomodate use sauna room in different times it was really made me relax.
During the Elf Around Project, our supporters were really amazing and not one of them, all of them. They try to find enjoyable activities which we like. For example I'm acting as an amatour theatre play they took us to the Kokkola's theatre place and we see all the parts of theatre building. Costumes, light, decore, stages. We watched a play in Finnish which was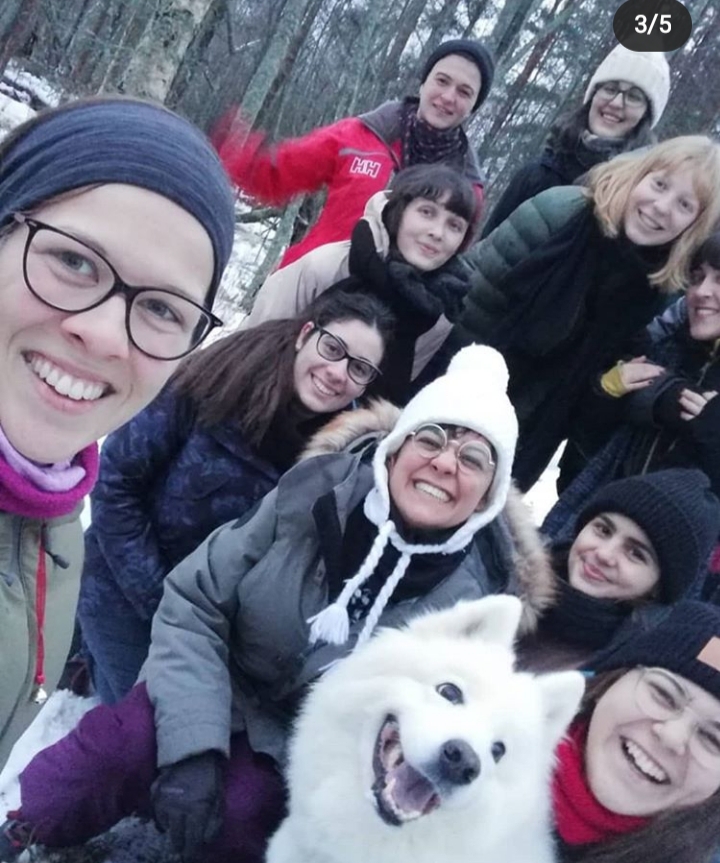 like musical. It was really nice and important experience for me. I got a new vision for our plays.
We learnt knitting, juggling which was really funny. In Finland you can see lots of people who are knitting in the train. One day we went to the climbing and archery they was also enjoyable. I learnt how can use my strenght.
We cooked ginger breads, pizza all together. On the fire near the see we cooked bread onto the sticks, we walked on sea when it was full of ice it was amazing. One day I tried to touch the sea when it wasn't freeze almost it was just like a heart beat I felt the earth's heart.
In our free days with my friends we were able to see other cities. We went to Oulu and Rovaniemi. Oulu was a kind of city of University where you can find all kind of food in a cheap way. Rovaniemi was the place when you will be able to see northern lights, but i couldn't meet them. Rovaniemi is a little bit a touristic city for buying some presents especially Santa Village. The best thing in there we could able to see lots of reindeers in safe area.
But my favourite place was Villa Elba in Kokkola because you can feel the wind and nice smell of trees with a lot of oxygen, hear the swans and wind songs into the forest, listen step when you are walking on the snow, feel safe and walk into the forest and ride bike, watch the birds and sunset-sunrise for a long time. Seeing all the coluorful phases of sun was amazing.
In general being a part of this project was amazing for me. Before I went there I was always thinking about cold, but I didn't feel cold even if we were usually at outside. Because moving and playing with the children you newer feel cold, children's laughs warm up you…