Tamara is a former volunteer of S&G coming from North Macedonia.
She wrote an amazing article titled It's time to say XGoodbyeX Görüşürüz Ankara! full of photos, passions and emotions.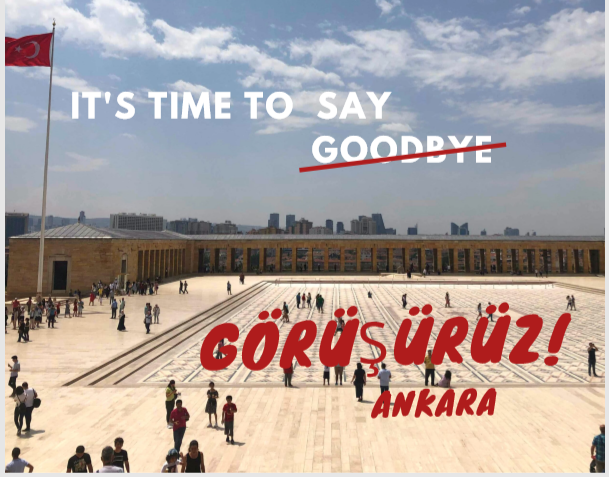 "Ankara is a city that you can easily adapt to (...) A city with lots of places to go to eat, to drink, have some party as a youngster. It's easily approachable to every spot and living with other people it can never be boring. Something that I really appreciate. It makes you more mature, more conscious and respectable to other's people privacy and needs. To get to know and to live with a stranger in the beginning and then you become one of the closest friends that you meet in your life.Because you become a family to each other. And until you are here those are the people that you rely on, they help you overcome the obstacles that you might face, you share good and bad moments,meals and stories. And I've met some amazing people during my 2 months EVS."

Please find it out the full article at:
https://drive.google.com/file/d/1N-BfRvco4Bv_H3od13sLfOMCIGmi4FYi/view?usp=sharing