On the 12th/December 2019 Anna Lindh Foundation HoN Turkey organized a convivial brunch at the Ala Premises of the Grand National Assembly of Turkey, inviting honorable Ambassadors and senior political representatives, to share with them the New Strategy of ALF and information about the MedForum2020.
System and Generation Association was the main promoter of this event, which was confirmed as ALF HoN in 2019 by the Turkish Ministry of Foreign Affairs, with the mission of strengthening the communication within the network. In this regard it has to be mentioned the fundamental work made on logistical and organisational aspects by Mr. Buğra Nalci and Mr. Jacopo Cimmino, from the working team of S&G.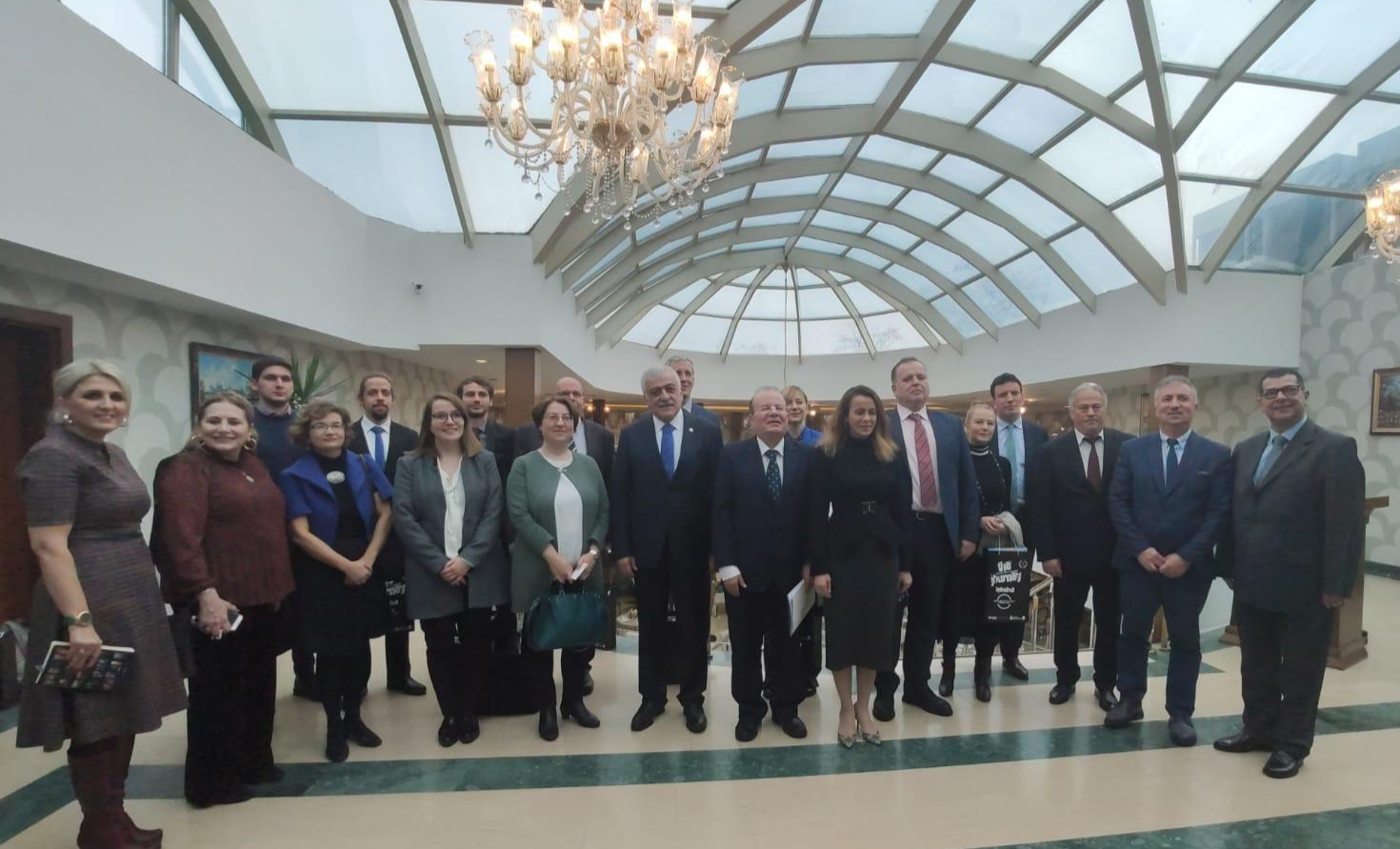 The opening motto of the event was "In Turkey we don't say Breakfast is Ready, we say: Tea is Ready!"
After the initial presentation of Dr.Nabil Al Sharif, Executive Director of ALF, the floor went to Dr. Necdet Sağlam and Mr Gürkan Akçaer.
During his speech Mr. Akçaer, President and Founder of System and Generation Association, underlined the intense commitment that S&G has taken in contributing to the New Strategy of ALF, by promoting its principles especially among youth and other CSOs, and its intention of reaching with its Social Entrepreneurship Caravan the MedForum2020, the Euro-Mediterranean's largest civil society gathering which will take place in Šibenik, Croatia, from 2-5 April 2020.
The Caravan of S&G will simbolically leave from the Croatian Embassy of Ankara, and it will reach the venue of Šibenik at the beginning of April 2020, after a long intensive journey through Turkey, Greece, North Macedonia, Kosovo, Albania, Montenegro, Bosnia-Herzegovina and Croatia. In each of those countries the Members of S&G will therefore visit their respective HoN Members, and contribute on strenghtening the bonds of the Foundation on an international level.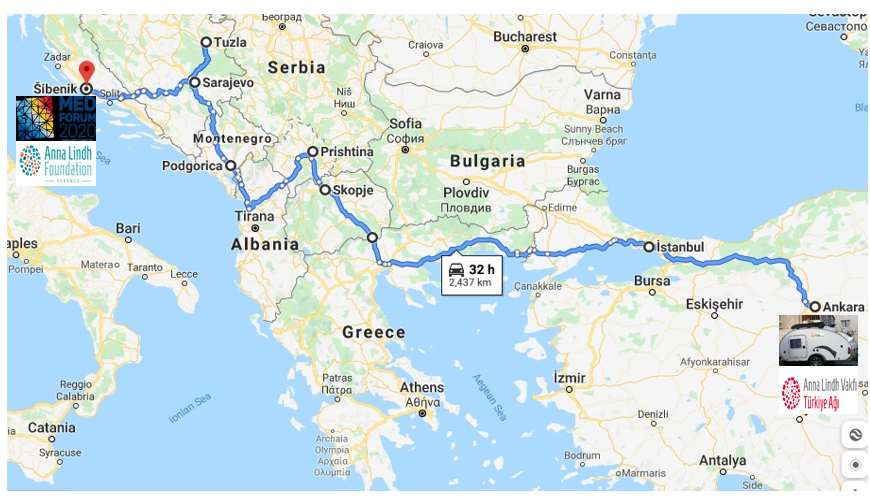 Ultimately, as the event went ahead towards its conclusion, Ambassadors and Representatives of Embassies got clear information about:
- MedForum2020
- The Journey of Social Entrepreneurship Caravan
- Collaboration possibilities with Embassies in Ankara
- ALF HoNs and ALF Turkey Organisation and Methodologies

It has to be noticed that a remarkable 60% of ALF Member countries attended the brunch, among which Croatia, Palestine, Portugal, Spain, Ireland, EU Delegation, Israel, Slovenia, BoG Turkey, UK, Italy, Finland, Malta, Morocco, Latvia, Jordan, Denmark, Montenegro and Romania.
Their cordial attendance and active participation were essential requisites for the considerable success of the event.