22th of November of 2019. 1:30 AM. On a bus heading to Pamukkale, Turkey:

This is the 22th day since I arrived here, I thought after finishing two bachelor's degrees, walked through all over Spain for 2 months and improved my English during more than the half of my life would prepare me for this, but people keep on communicating in a cryptic language called Turkish, no matter where I want to go I get lost and taking part of an EVS project doesn't require you to have any studies.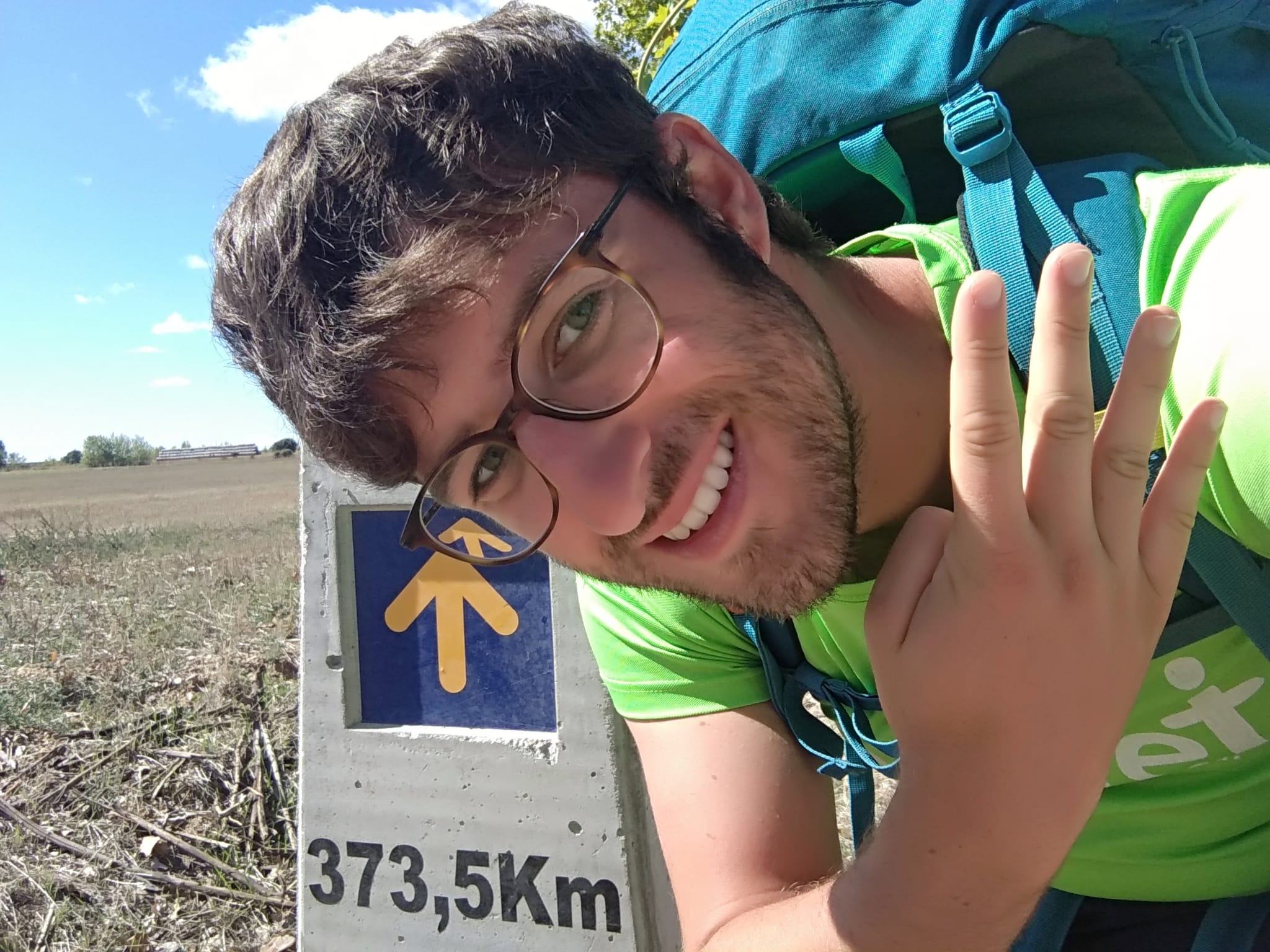 Yep, it looks like a bad joke, but you know? This is exactly what I wanted to live, and I'll tell you my story.
I was born 24 years ago in a village near Barcelona, Spain. I have studied a double degree in Primary Education and Physical Activity and Sports Sciences, and I would like to continue my studies to PhD in order to be a university teacher and make students conscious and critic with society and education. So I'm that kind of person who loves talking about politics, philosofy, anthropology or psychology (especially psychoanalysis) but I'm basically interested to learn and relate all kinds of knowledge of every part of the world. Therefore, as I'm a very curious person I have always wanted to be part of this kind of "Erasmus sect" of blonde smiling European people in the flyers telling how international and mind blowing experience is to be part of an Erasmus project. Even though, as my situation at university was not suitable to evolve my race into an Erasmus student species, I waited till finishing my degree's studies to have a gap year and try to sign up into the creed.
And here I am! A mortal human being (still brown haired) working as a volunteer as anyone could be, the only thing I needed was time and asking for help into this kafkian bureaucracy. As a result of this decision, I came to Turkey for the first time out of Europe, without knowing anything about the country and excited because of the cultural aspect of the S&G projects and the opportunities of meeting new people in a big city like Ankara.
I still remember the first days, when the need to get food supplies forced me to learn some words as: "çay" for tea, "baklava" for the best sweet bomb in your mouth and kebab for nothing because it's not any food, but a place where to buy it. For these reasons, everything is being new and exciting for me: I fell in love with the delicious food of this country, but sometimes it's so spicy, milky or sweet that if I spend more time on the toilet I will finish marrying him; moreover, I also fell in love with the turkish people since they are so kind and helpful that as well as they always try to help even if they cannot communicate with you, taxi drivers have the courtesy of horning before hitting you with the car. Some people call it cultural shock, I call it being a survivor, and it is being one of the best experiences of my life.
Besides, I have to highlight the extraordinary company and kindness of the other volunteers and the S&G organization, I'm very satisfied to work and live with them. Lots of them have very interesting backgrounds. According to my contribution, my favourite task is to be the teacher of Spanish language and cultural lessons, I'm taking it very seriously! But as I have studied education I also love going to Beypazarı and talking with the high school students about their interests and encourage them to go abroad. Last but not least and as this is my presentation I can talk about whatever I want, I consider significant to talk about my hobbies, because they are part of my personality and reflects who I am. I like to try new things and discover all kinds of activities: I love playing video games, board games, role-playing games and LARP; besides, I also like to dance Zumba, aerobics, playing the drums and percussion, practicing fencing, running or just go and do some hiking.
But I have to admit that I'm having a hard time here in Turkey because the clothes are so cheap but I hate going shopping so I cannot take the chance!
As a conclusion, I would like to say that when I used to think about these people who takes these kind of special experiences, I'm always thinking about very enthusiastic and happy personalities who don't have any fears to go abroad and "break the rules". But I've learned from my experience that you don't have to suit this ideal. In my case, before taking the gap year I had a complicated situation in my personal life and I had lots of fears which still I'm working on them and I'm so vulnerable as any other person. The feeling of emptiness in my life moved me to take the gap year and walk from Barcelona to Finisterra at the "Camino de Santiago" in a spiritual journey of 50 days. The aim was to take some important decisions in my life, which one of them were coming here and volunteering in this fulfilling experience I'll never forget. So, I encourage everyone to "get into know" oneself and make the decisions which you feel passionate about.