In today's article we are pleased to introduce you Jmia, a brilliant student of Economic and Development from Rome, a 24 young woman strongly focused on the field of volunteer working and social support towards the less fortunate members of the society..

Despite the strong and predominant social-wise aspect of her personality, she demonstrated also as a very self-reflective person, describing us her long walk with friends or in solitude, or simply spending time practicing with her guitar. Jmia is in fact, very fond of art, with a peculiar attraction towards music which is an art by her at best practiced, in connection with the possibility she had to travel all around the globe, to discover, learn and get amazed by the variety our society and nature offer. Nevertheless, the attraction she always felt towards not only art but also challenges, concerned the unknown held her hand during her life's path with the future wish to found a Non Governative Organization herself.

Her competences in the field of Economics added to the strong skills acquired during her long-lasting experience in the volunteering field, will surely enable her to achieve the virtuous aim set. Furthermore, the multiple experience gained during her voyages, bring a fundamental support both to System and Generation and to her own future, in terms of responsibility-taking and solution orientation.
With such a strong and versatile personality we will not expect anything but a great synergy with S&G's staff and working fields, looking forward to witnessing fruitful results and gratifications.

You may wonder which were the reasons that led her towards such an impactful cross-cultural experience: the desire of being a game changer (regardless of the already existing volunteering work in Rome), but also acting on a non- European ground, managing to find her stray here in Turkey. Whether there are any other significant reasons which pushed her to step up in System & Generations, we could surely identify them exactly in the attraction led by the number of activities, differentiating themselves consistently from other NGOs which had nothing concrete to offer instead.Moreover, with regard to S&G , our beloved collaborator shared with us how she managed to find the facebook page of our NGO, which allows us to reach every kind of target group, included the youngest member of our society.
Her path with the Organization has just started, wishing to gather more knowledge about EU countries, hoping to improve her skills concerning project management and writing, thanks to the chance given to be part of this amazing organization. With the support of the organization's staff we wish but are sure about the enriching and fruitful experience which will be witnessed both by our volunteers and by the system itself.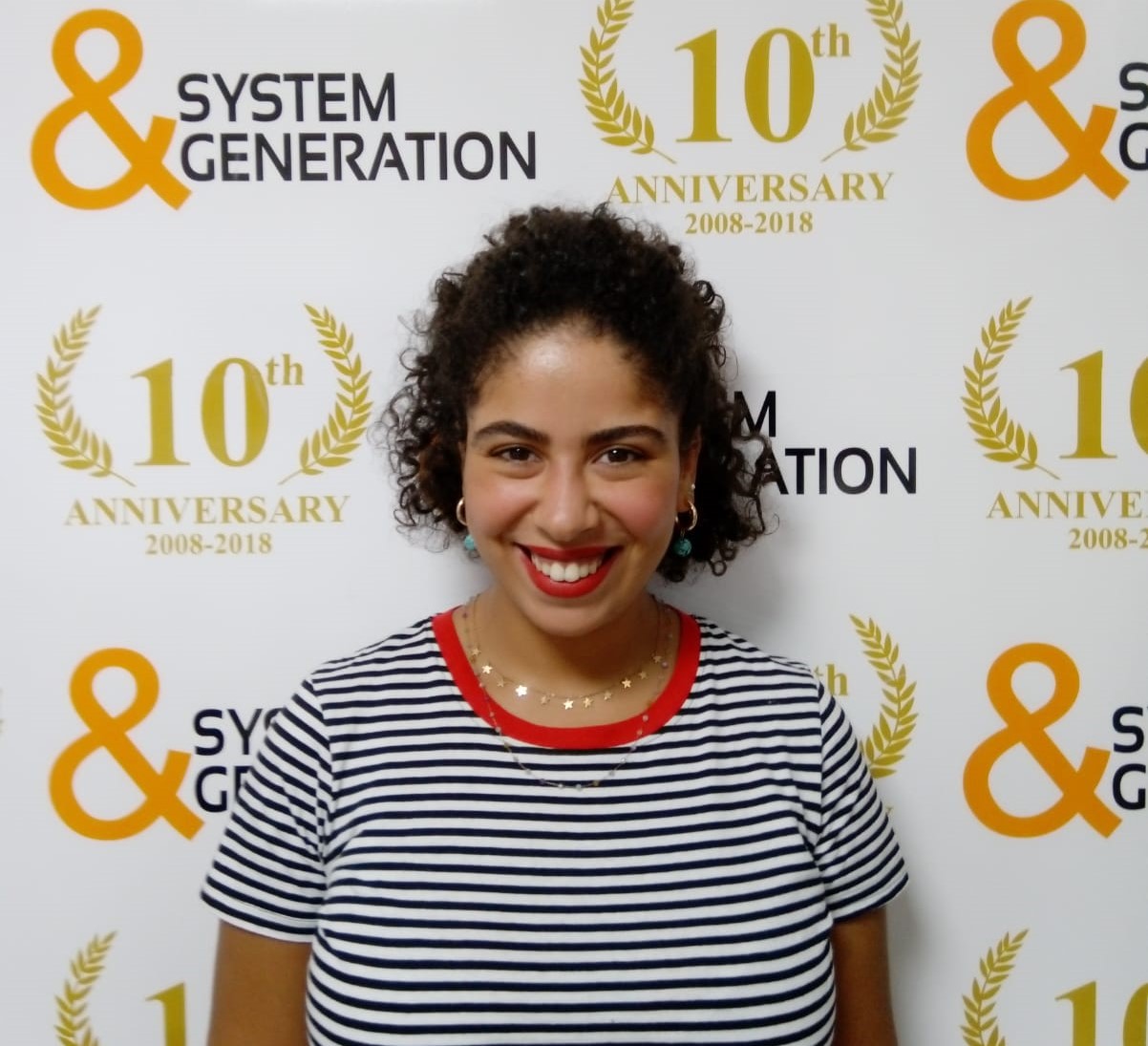 The interview was held by Simone (22) and Rahel (21)
respectively and Italian Law student and a German
Economic student.

The articles were co-written by Simone Cioffi and Taher
Belhadj, both volunteers of AIESEC. Simone is a 22 years
old Law student from Italy, actively engaged in
volunteering and social working.
Taher is a 22 years old Finance and Accounting student
from Tunisia, currently Vice-President of Enactus, a
student-led association, engaging young students into
challenging project.