Under the name of System and Generation Association, we attended the Youth Exchange which is titled as "Migration Perspectives" at Skala, Greece.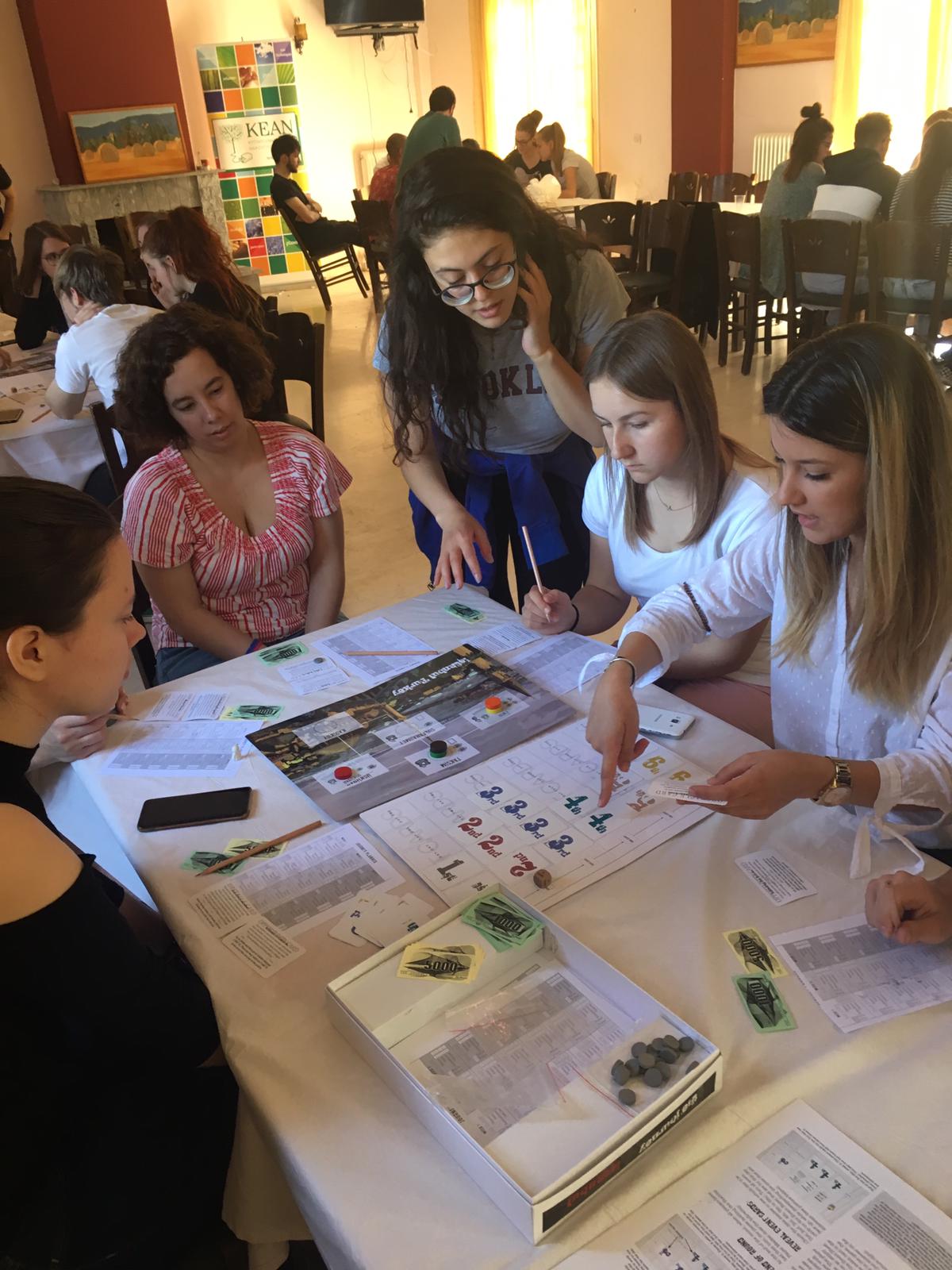 During the program we get the chance to observe local people who share the daily life with immigrants and refugees. As a part of this program we present our game 'Istanbul Journey' which is designed to put the player in the shoes of an immigrant. As a 5 participants from S&G, we explained the rules and the way how the game goes on to other 9 different countries. The game also create a tremendous effect on the other participants as an important part of the non-profit learning.
Sahra Oren: Geraki village known as an important location that chosen by immigrants and refugees was a good chance to meet and also make an interview with both locals and immigrants. Even though the locals have language problems we could communicate thanks to Greek participants. All these outputs give us main ideas about discrimination and also sense of empathy. It is not easy to understand a refugee from datas that we get or their stories but this game gave an opportunity to be in an migrant's shoes. Thank you to all other participants.
Ahmet Unal: "Migration Perspectives" project in Greece was my first project because of this reason I would have so many experiences about these youth exchanges. I learned lots of things about immigrants like the problems that they face with and also I extend my point of view on the ways to deal with their problems. Also as Turkey team we played the game called "Istanbul: The Journey" with the other participants to make them feel like immigrants and that helped them to understand the perspectives of these people. Lastly, we learned so many things about other cultures. Thanks to all participants, coordinators, volunteers and our organization for giving me a chance like that.

Samil Sahin: Actually in this project we learnt lots of things. Firstly we get the chance to meet people from 9 different countries and also learn the migration issue on their own countries. One of the most effective thing for me that the chance of meeting with two refugees who live in Greece.
Yaren Saylan: It was my second project and I am also glad to participate in this project. Additionally, we present The Journey, Istanbul game in this project and I think that it gives us fruitful outputs. We could learn so many things about discrimination and migration perspectives.

Canberk Camliyer: I am so happy to be a part of this project. I always want to learn and try to solve immigrant/refugee problems. So it was a great chance for me and also the other participants make this project more essential. I believe that our game The Journey had importance on the other participants and also the whole project.