Now I am back home, alone in my bed room in Turkey. I miss our home living together with 11 people. I lived about six weeks in Finland called country of lakes for me, this short term volunteer project was one of my long term living experiences with people from different countries. It was exactly cultural exchange opportunity. Dream that our party song was "Damat Halayı". I dont know how many times we danced with it even with children.
In first week, we were in a training to meet each other and explore local areas with other participant from Hungary, Spain, Italy, Luxemborg. We also are trying to learn how we can live together with 11 people from different country in a cottage.
Now when i am thinking this 1.5 mounths, we survived succesfully as a crowded and funny family. We were in heaven because of living in Villa Elba in Finland. We were middle of the forest and lakes and we had a lot of things to do. I tried SUP board, fishing, tenting, Atv riding, sauna in tent first time in my life. We slept in "white nights", it was one of my dreams
Before first step of our working, we had holiday about 4 days. I travelled east side of Finland whose side has more lakes. In this journey I found a perfect way to meeting and having a talk with local people and travelling free. It was hitchiking, I travelled about 600 kilometres. I visit my friend who has summer cottage. I have never been in touch with nature like this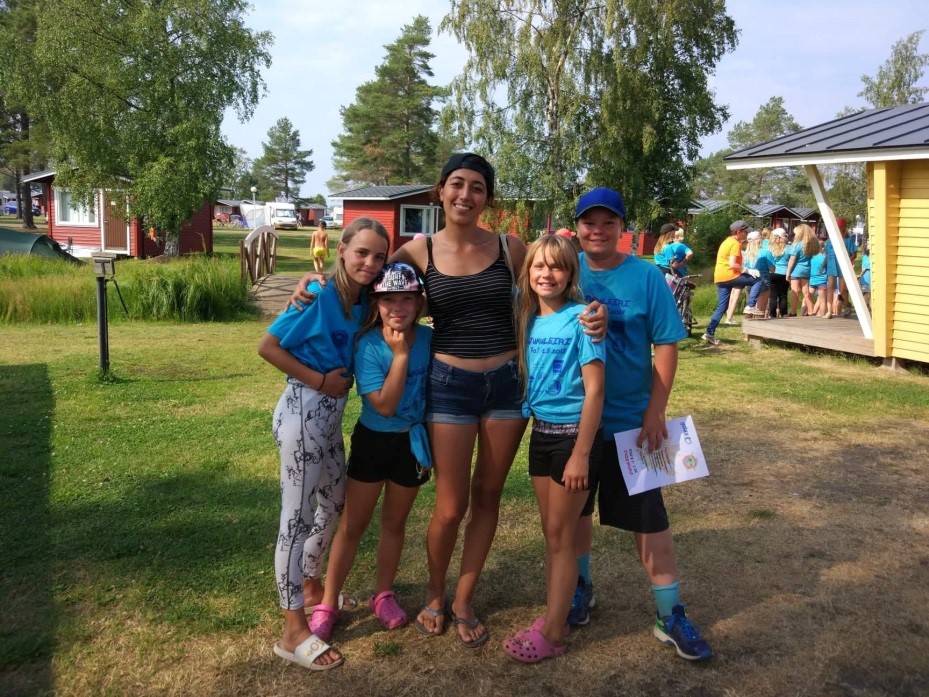 Our first work was helping preparing of Kokkola Cup. We helped preparing of footbal field, kiosks, cutting grass, carrying stuffs and preparing foods. Sometime it was boring but we met Katja who best boss ever. I used painting machine to paint lines in football field also grass cutting machine and made 200 sandwiches.
After we completed our first step of work, we have one more holiday about 2 days. In this holiday I stayed in tent and I learned how can I pick up tent, take shower in sea. Firstly I traveled Helsinki , ofcourse with hitchiking, and after Tallin, hitchiking was not possibel in the ship .Anymore I am professional for finding free camp area. Sometimes inside of port area, sometimes beach, sometimes in front of museums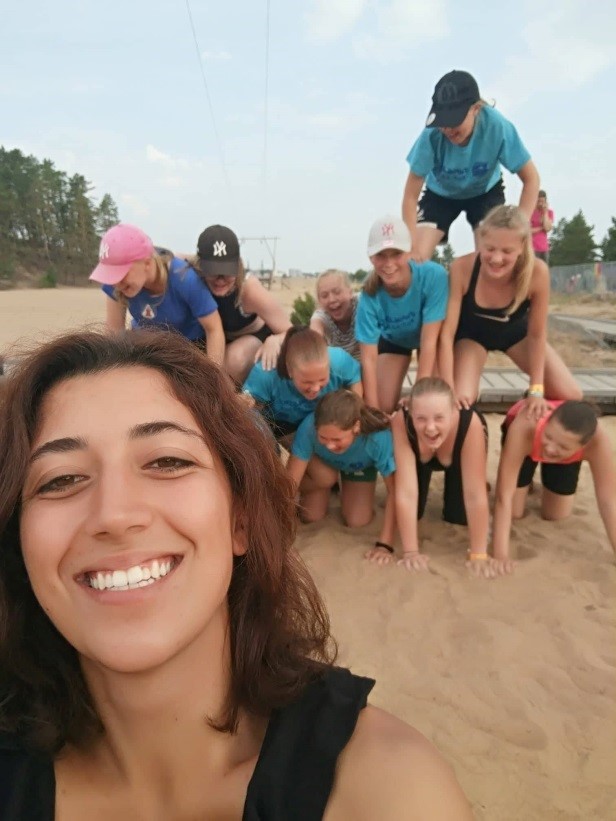 After holiday we start to work for Juku Camp in Kalajoki where has best beach in Finland. This part of Project was funniest time for me. We preparing action scenees and energizing games for children. We danced, played games and sang songs together. Children were also happy because of these international activities
In the end I can say that I made a great decision for going Finland for my first EVS, I met an incredible country with regards to its nature, security and honest local people in this 6 weeks. I have gained is the countless experiences with my all new friends.
I want to say thank you sincerely to my hosting organizations Villa Elba and its all members and ofcourse my sending organization S&G Association and its all members and my dear friends… I love all of you and i only hope that the story doesn't end here. We will meet again!
~ Gamze Aydın
To read the story of Nisa