Our second round of group EVS volunteers was big success! Thank you Emma, Alessio, Eric and Hristijan for all of your efforts, activities, motivation and collaboration!
Eric and Alessio had this amazing idea of organizing photo exhibition with photos from the staff and elders from Kecioren Elderly House. With the help of Ms. Yelda Ahmetoğlu they organized "Gönüllüler ile Güle Güle Partisi" in Yunus Emre Kultural Center in Keçiören, Ankara.
Eric presented his exhibition with photos and Alessio take care of the good mood of the elders and the guests from the management of YEKM.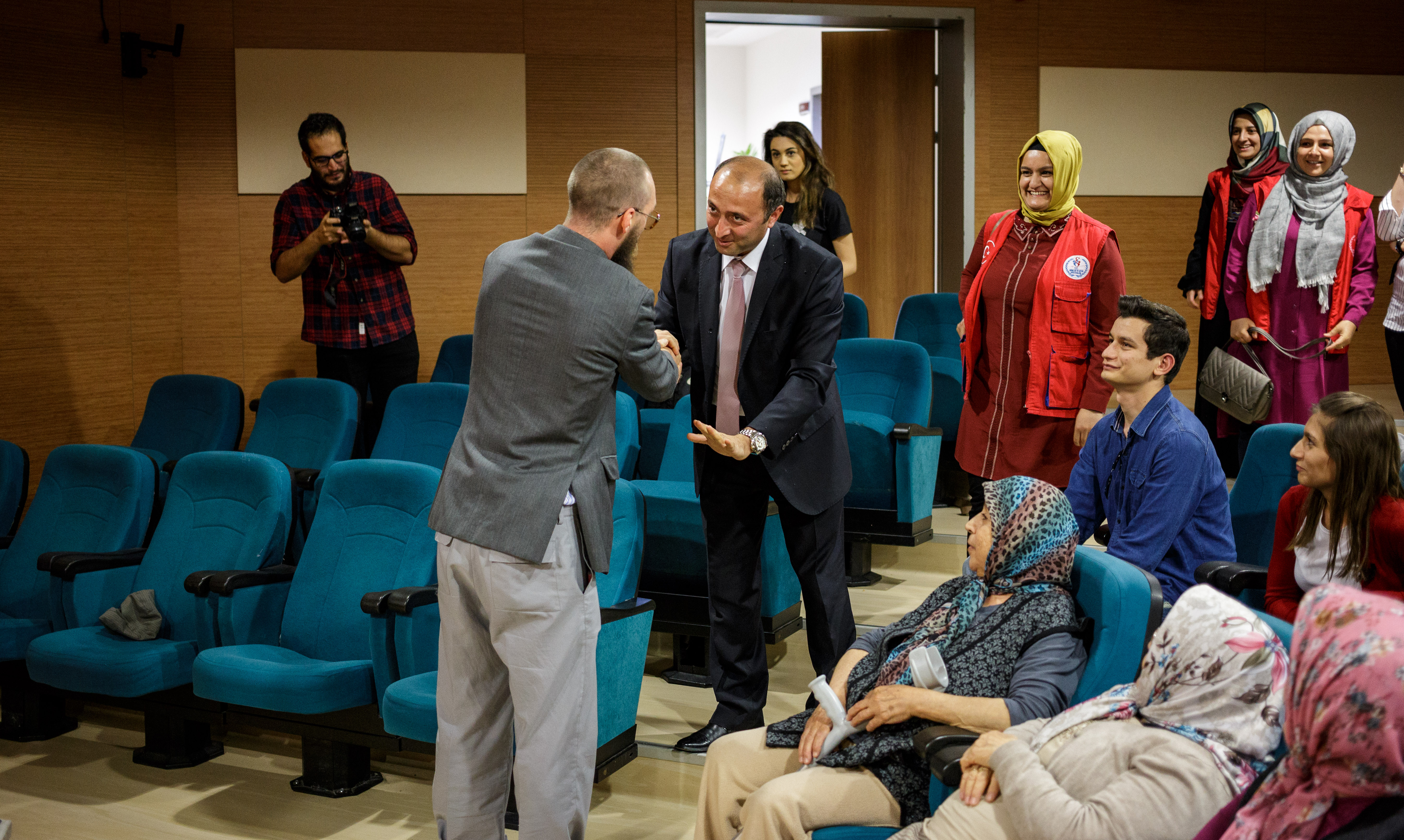 You can read more in the following newspapers: HÜRRIYET, ANKARA HABER, SABAH and OBJECTİF TÜRKİYE.