The European Youth Event (EYE) is organized every two years in front of the European Parliament in Strasbourg, France.
This year in EYE2018 participated more than 8000 people!
The event was held on 1 and 2 June in front and inside the European Parliament.
S&G is in the list of the official partners of the event and was given the opportunity to held a workshop in the Yo!Fest Village where young people were playing the board game "The Journey: Istanbul"
The game was very well welcomed by the young people. They were sitting around and trying to understand the game on their own even after the workshop has finished.
We presented more than 100 games during the event!
S&G is proud to be the only Turkish organization in the official partners list of the EYE event. Looking forward to see you soon on the next one in 2020!
Follow-up to the event there will be those activities:
July 2018: a report featuring the most concrete ideas discussed during the event will be distributed to all Members of the European Parliament (MEPs).
Autumn 2018: some participants will present the most developed ideas from the report to a number of parliamentary committees and get feedback from MEPs.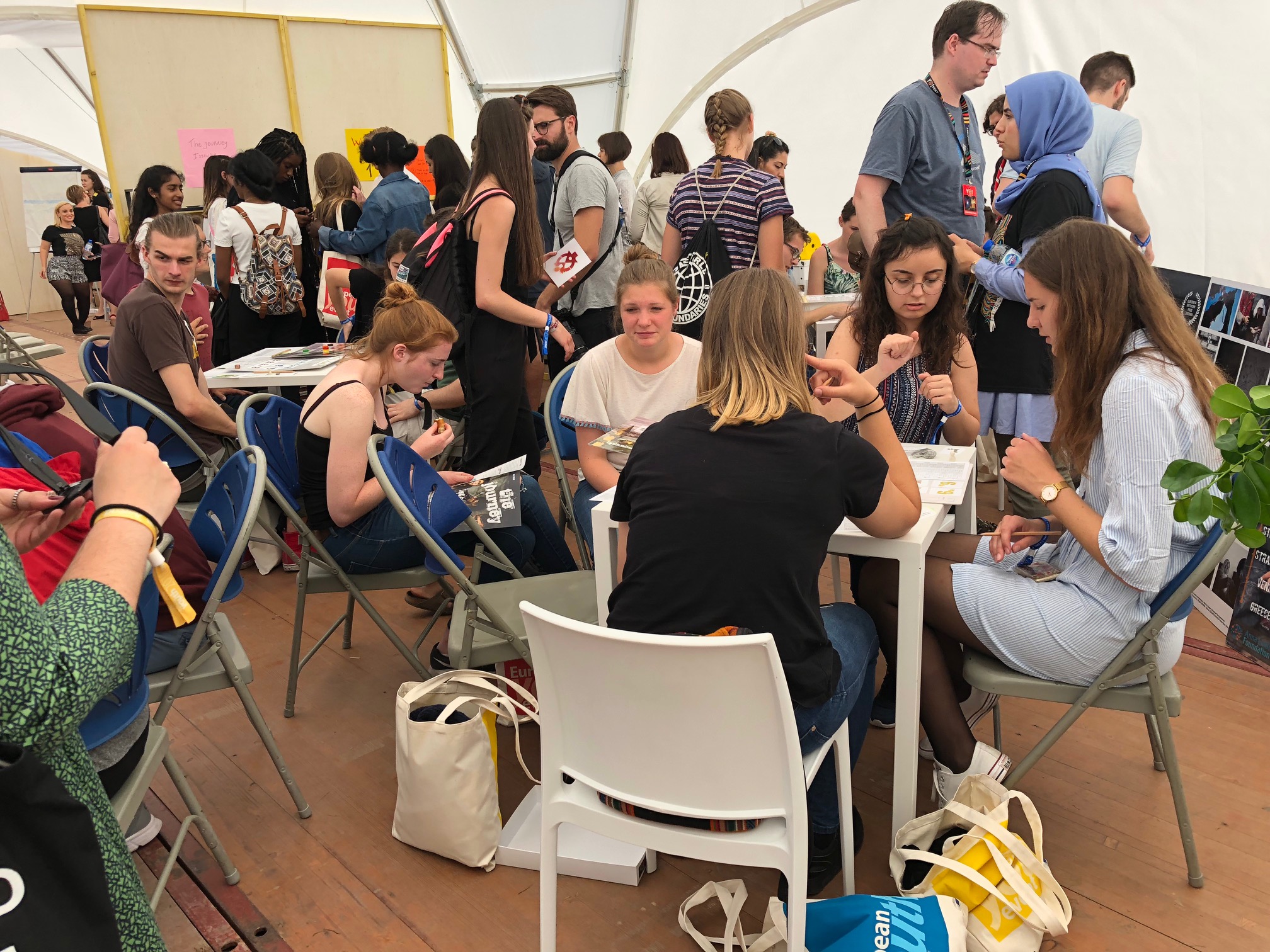 You can read the impressions of the Turkish participants, members of S&G Club:
"Participating in EYE2018 is a life-changing experience. Being surrounded by so many young people full with ideas and motivation to change the world made me realize that the future of Europe is in safe hands.Im returning back home with more ideas, creativity and motivation to improve my self and be active citizen. I reccomend this experience to everyone!"
- Aleksandra Lyutskanova
"For me this was one of those one life chances! I feel privileged and am happy to say that I have participated this event as a part of such an amazing group. Great experience, amazing organization and a lot of positive energy! More than enough for one to realize where we are now and where we want to be as active youth!Looking forward to the next one"
- Marija Tancheva
"I'm participating in EYE for the first time and it was quite amazing. Being together with people from different countries and different cultures have made me believe that there will be better Europe in our future. I'm sure that everyone is coming back to their country with more self-belief. The event was just 2 days but my feelings, my experiences, my memories are more than just 2. Now I'm waiting for the road to EYE2020! I want to thank to S&G and all participants."
- Nisanur Koç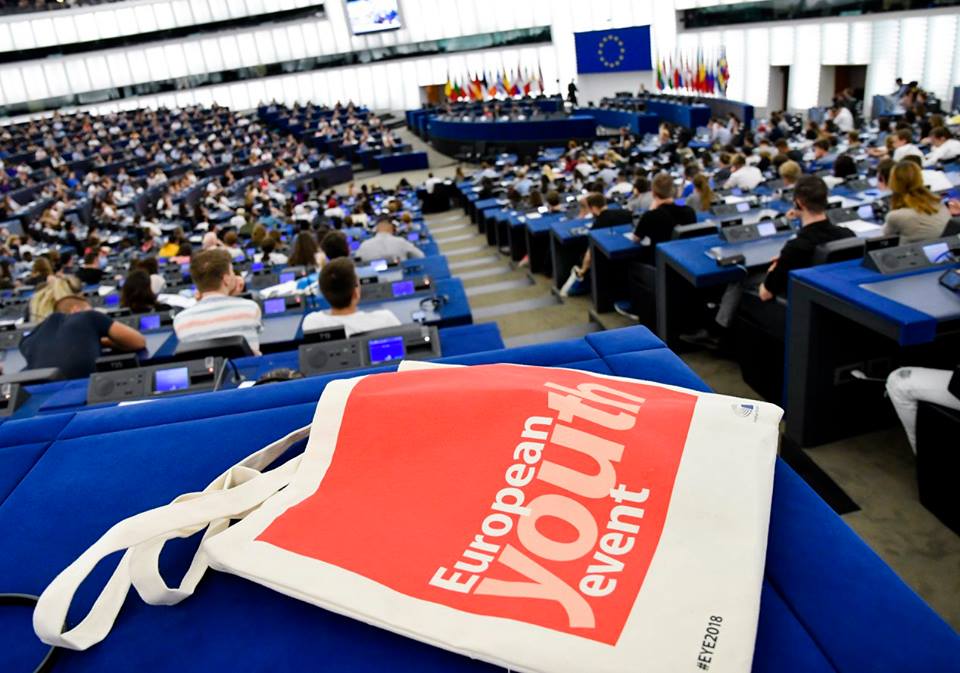 "For me is the second time that I participating at EYE. A lot of activity and a lot of friends make it more interesting and fun. Thank you EYE for making this possible for young people with ideas and hopes and everyone who participating. See you guys next time."
- Fatjona Cami
"Hi there! That was my first participation in EYE and I hope not the last one. There I became witness of the divergent society which European can be described as. Although being so, I saw that we are eager to be together despite our differences and problems that we are facing. Taking under consideration that the future is into the youth's hands, so then despite the turbulent days that we are going through and the future will be, I am happy to see that many people walking on the same path trying to tackle those challenges."
- Ivo Kirilov Ivanov
"Not only having a great chance to see one of the distinct places in Strasbourg, I also get a chance to share my ideas and make a difference in such a culturally diversive place. Being able to interact with a lot of people and hear their experiences broaden my vision too. I am thrilled to participate again! I hope one day,we won't be supposed to join EYE to adress some problems instead we will be only met again to celebrate what we have done to solve those problems. Either way, you shouldn't miss such an wonderful event!"
- Mert Alagözlü
"It was one of the biggest events in my life. I got many friends. I have seen many places. I hope this is not the last activity for me. I always want to be in this team. thank you for everything."
- Hilmi Can İlhan
"Eye 2018 is a great experience. Every young person should join once in their life. That I have gained many talents at the biggest youth festival I have attended. Thanks for System&Generation."
- Özer Yıldız
"I'm so happy to have been part of such an incredible event like EYE 2018. The team spirit really made me smile every day and I got everything I wanted. Seeing thousand of young people gives you the strength to believe that we can do amazing things! Thanks to S&G and EP for making it possible!"
- Lejla Serpetova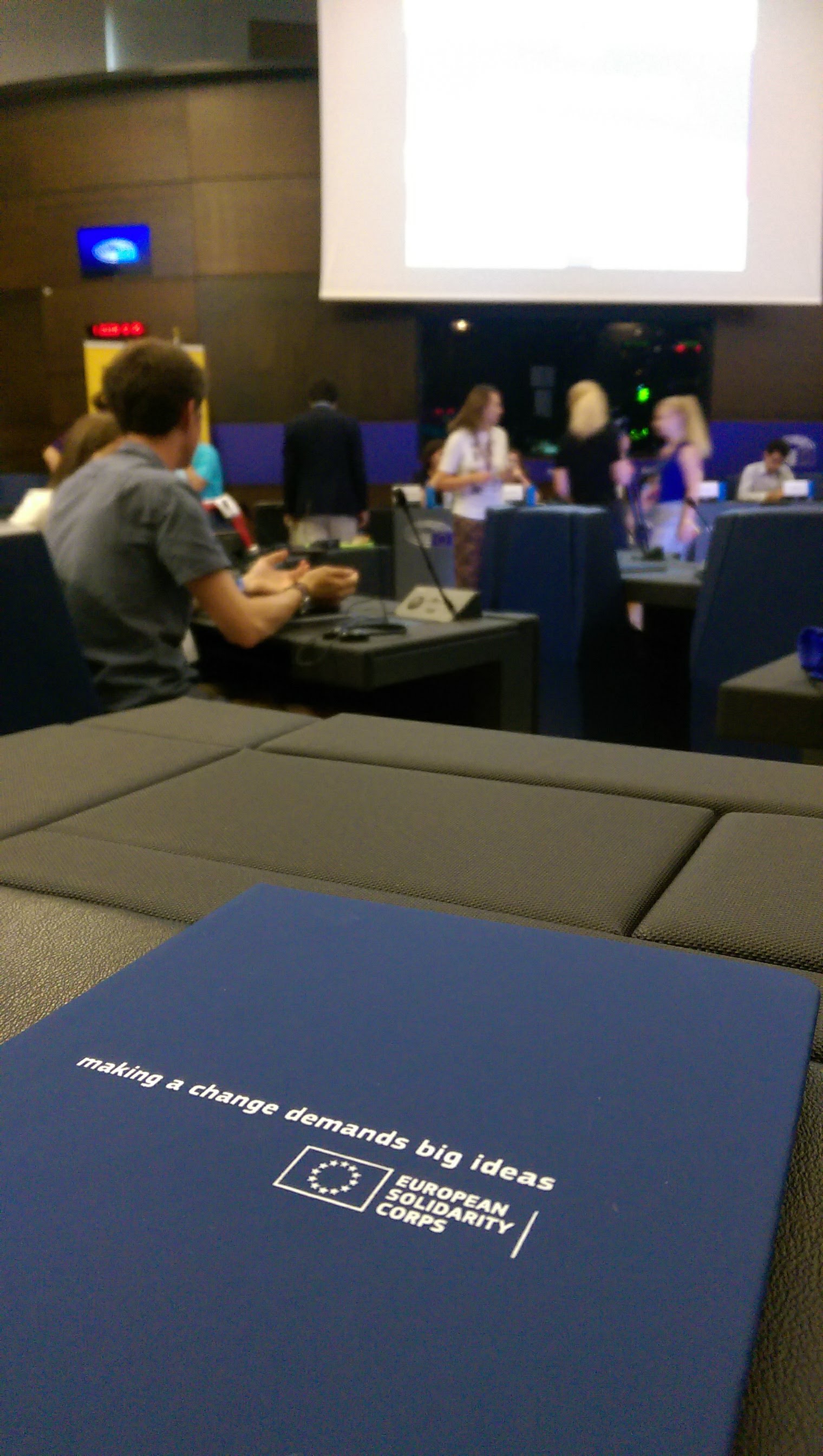 "After 2016' 20th anniversary, celebrated at EP, 2018 was very fruitfull for S&G with the game The Journey: Istanbul, which is the Eurodesk network award winner for 2017 and the 10th anniversary of the establishment of our organization. Lets keep putting us into the shoes of others... Enhance your dreams with S&G. The new challenge ahead is Virtual Advocasy."
- Gurkan Akcaer
"EYE2018 was really important experience for me. All of the young people that were there wanted to do something to make a better tommorrow, and they were full of hope about the future. This event made me more optimistic and confident that we can improve something in this world, i only wish more young people from Turkey have the opportunity to attend events like this. Thank you System and Generation for everything!"
- Bengisu Şulan
"It was a great experience for me to join this event because I did not just learn about diffrent topics but I also had a chance to get to know other cultures and I learned some problems and their solutions. It was good to be at this event. I will never forget joinning this event. It was such a great experience that I will always remember and I am waiting for Yofest2020"
- Hakan Gezen
..................................
To see the video made by Nisanur Koc CLICK HERE
...................................
To see all of the pictures from the event please CLICK HERE
...................................
If you want to read in Turkish - CLICK HERE
...................................
European Youth Event Facebook CLICK HERE