S&G had the honor to be invited by the management of the Ernst-Reuter Schule for presenting our board game "The Journey: Istanbul".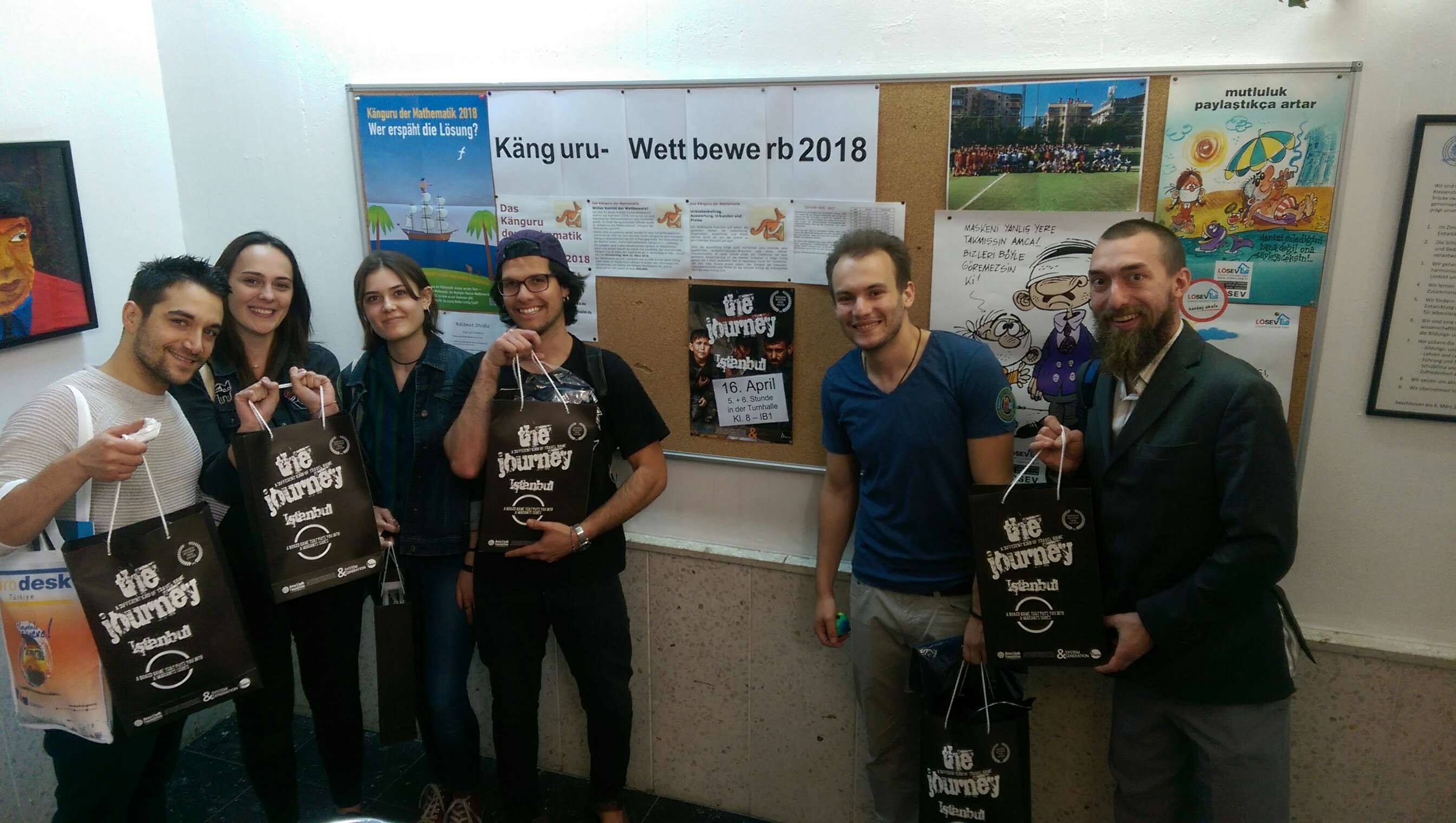 The event was held on 16 of April and the program included Presentation of Erasmus+ and youth mobility for people aged 13-30 years old. Our team gave useful information about what is Youth Exchange and how to apply for it. We had a face to face discussions with the students about possibilities to go abroad. The school was prepared with many promotional materials for Erasmus+ program and in addition to them we had Eurodesk materials which were given as prizes to the students.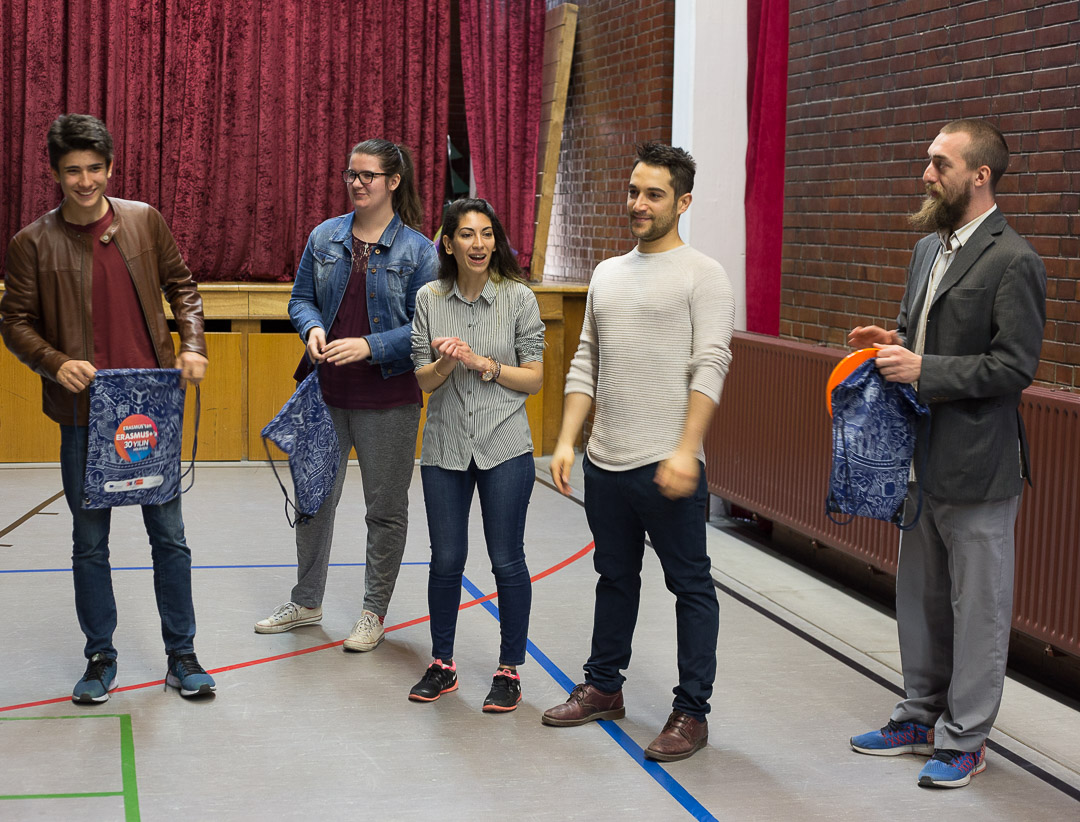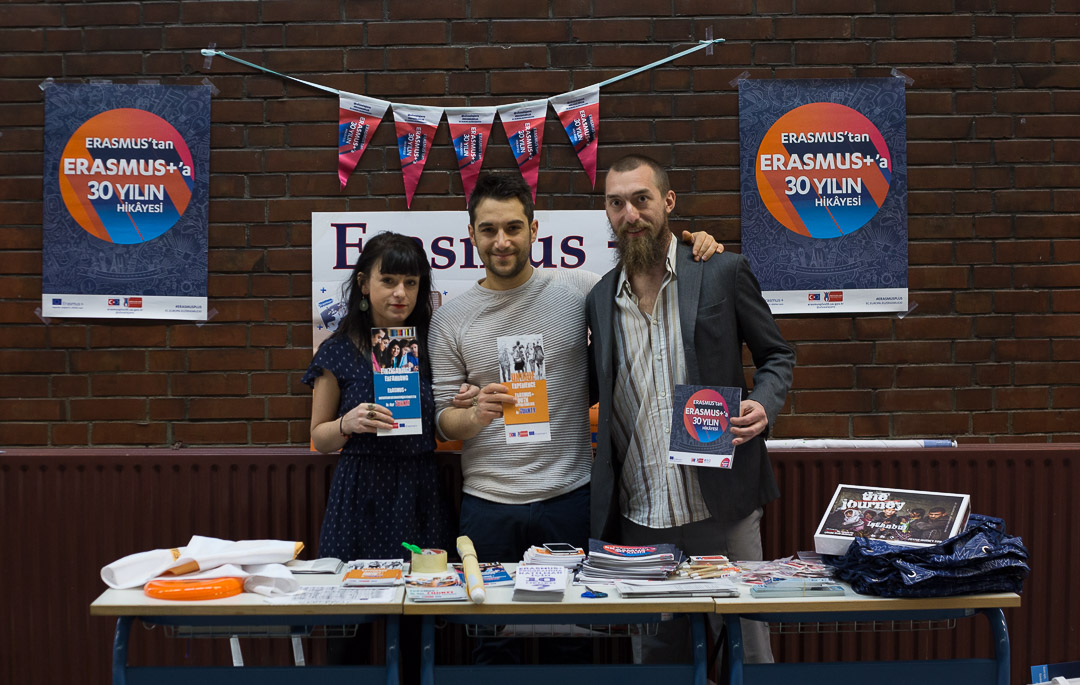 We played the game Kahoot which allowed the students to show the knowledge they received from our presentation in interactive way. 3 people who got the highest points receive prizes from the Turkish National Agency and Eurodesk Network.
After the presentation we divided into groups and played the game "The Journey: Istanbul"
Our volunteers – Gabi (Romania), Emma (Spain), Hristijan (Macedonia) and Jacopo, Sara, Alessio and Eric (Italy) was guiding the students through their way in Istanbul while playing as migrants trying to travel to Greece. The students were highly interested in the game, they understood the goal of it and we even had a winner in the end of the day!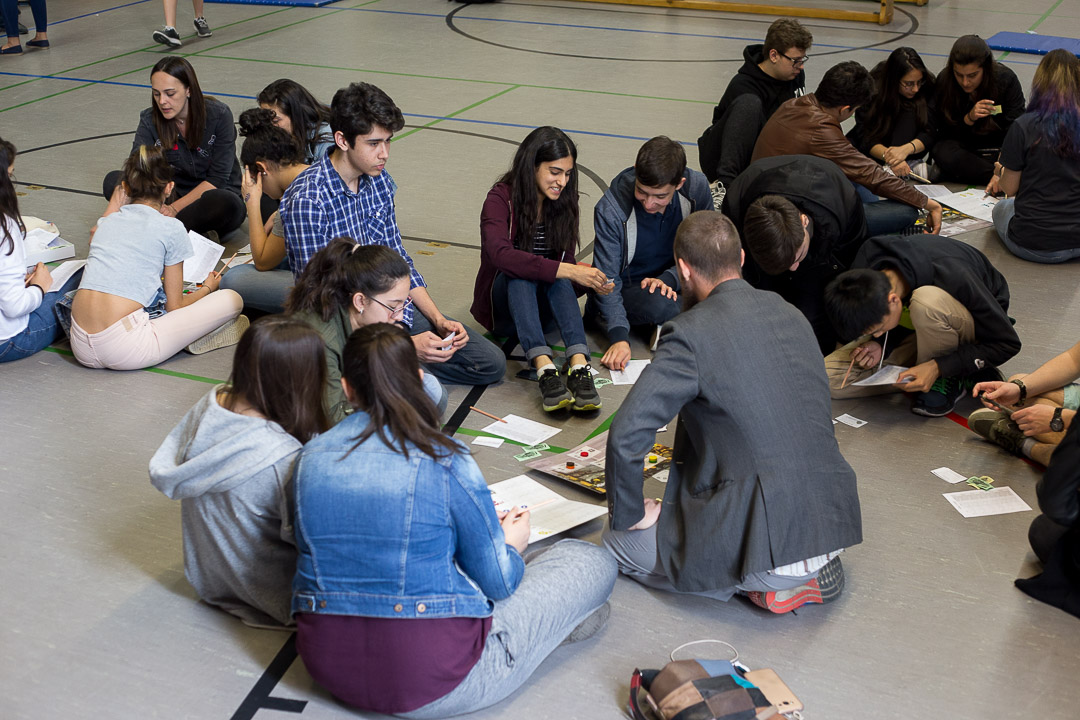 We want to thank to the students that helped us organize the event, the school management and Mrs. Emge for welcoming us so warm in their school and we believe that there will be many more collaborations between us.