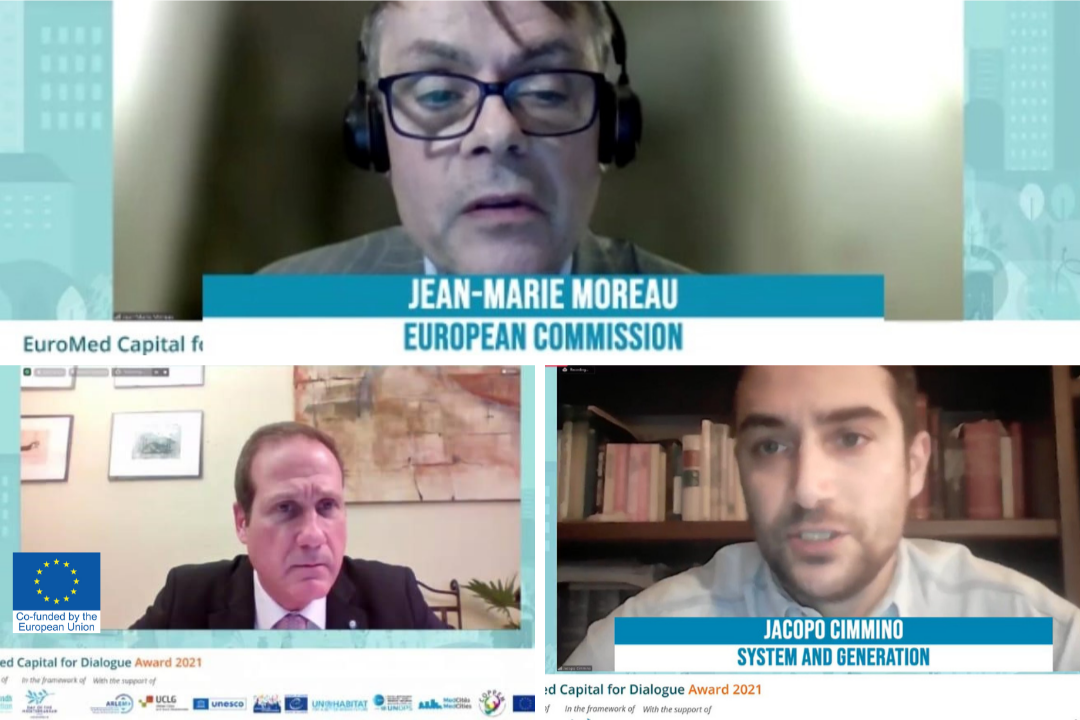 On the 30th of November 2021 was held the Anna Lindh Foundation bestowing
Ceremony for the EuroMed Capital for Dialogue Award 2021
.
This prestigious event was hosted by the Executive Director of the Anna Lindh Foundation, Mr Josep Ferré, and was attended by representatives of the European Commission, the ambassador
for the Union for the Mediterranean Mr. Nasser Kamel, Princess Rym Ali, the Mayors of the EuroMed Capitals for Dialogue 2021 Limassol and Mostar, respectively Mr. Nicolaides and Mr. Kordić, as well as executives and members of prestigious
civil society organizations.
Mr. Jacopo Cimmino, in representation of System and Generation Association, was invited as guest speaker to debate on the main challenges and opportunities for the promotion of intercultural dialogue and to offer recommendations and ideas for supporting social and cultural dialogue at the city level.
Cities therefore as laboratories of intercultural dialogue, in the frontline of promoting diversity management, inclusiveness, social cohesion, and sustainable development. This vision is aligned with the 2030 Sustainable Development Goals and with SDG 11 to make cities and human settlements inclusive, safe, resilient and sustainable.