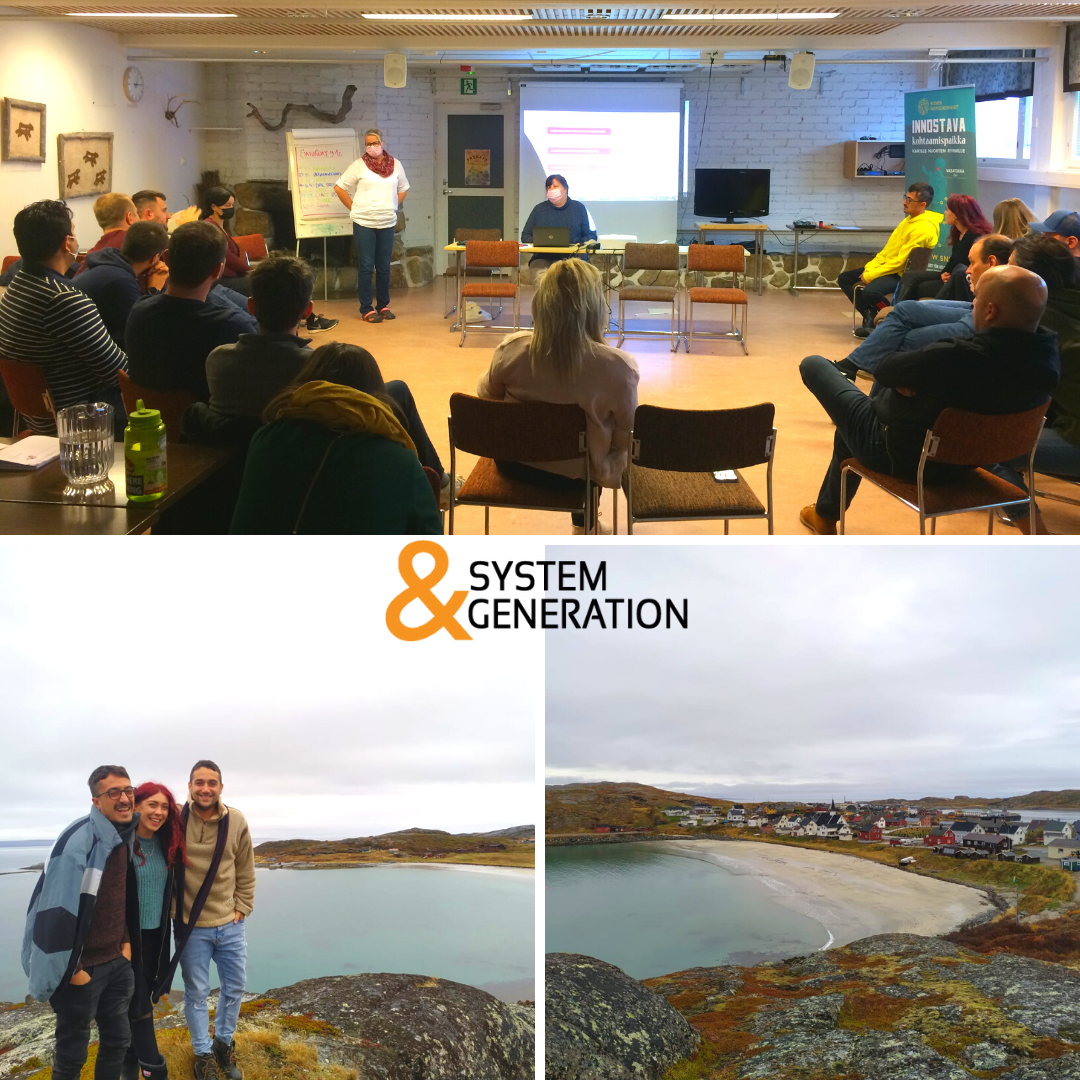 From 8th to 12th October 2021, three representatives of System and Generation Association took part in the international contact seminar "Networking is working!", designed for ENYC member organisations and organisations interested to become part of the Network. The main aims were to strengthen the common Network values, exchange working methods and knowhow as well as create new project proposals and develop new forms of cooperation.
The seminar's sessions were held in an inspirational environment and combined with outdoor activities like swimming in the Arctic Sea, visiting Sámi museum Siida to learn more about Sámi culture and northern Lapland's nature, meeting reindeers and enjoying the colorful autumn with walks in the forest.

Meltem: "Between 8th of October to 12th, we were in a seminar as representatives of S&G, called "Networking is working" which was in Lapland/Finland, the region hosting a lot of Aurora lights and reindeers and the country of wellbeing. I am so happy that i got experienced this organisation because I've seen closer how it works the social works, volunteering, what are the problems, what are the opportunities and of course about other organisation's work fields. I've spent perfect 5 days by getting know the people, their culture, learning about different ideas and interesting topics that illuminates me. Even though the weather was really cold which i am not used to it, thanks to the atmosphere, the people and their warmly welcome and the virgin nature made me more relaxed and gave me opportunity to think about what i want do more."
Gabriele: "From 08 to 12 October, we participated in a seminar called 'Networking is working' in Finland, precisely in Lapland, in the far north of the country as representatives of S&G. We had the opportunity to get to know other youth workers who are also involved in social work with other organizations from other countries. I am grateful for this experience because I got to know new realities and interesting good practices that stimulated me to think about possible activities that can be applied in Ankara.
And what can I say, the immense nature of Finland with its huge forest enraptured me without a doubt, that sense of peace and serenity that transmitted to me was certainly useful to reconnect with my emotions in a context different from my usual one."

Jacopo: "It was a very interesting experience for us, I am glad we could represent our organization in front of so many partners. We found much interest from their side in collaborating with System and Generation Association, therefore I believe this international seminar will represent the very first step of future collaborations. We learned quite a lot in terms of methodologies and new practices from representatives of organizations from very different backgrounds and macroareas, that would find different way to solve common challenges.
It was very inspiring, I am proud of the S&G team for their proactiveness during every session, much grateful to the Finnish hosting organization for make this possible."