INVESTING IN A #MEDITERRANEANGENERATION

MALTA FORUM FOR THE "SUMMIT OF THE TWO SHORES" 24-25 APRIL 2019, VALLETTA - MALTA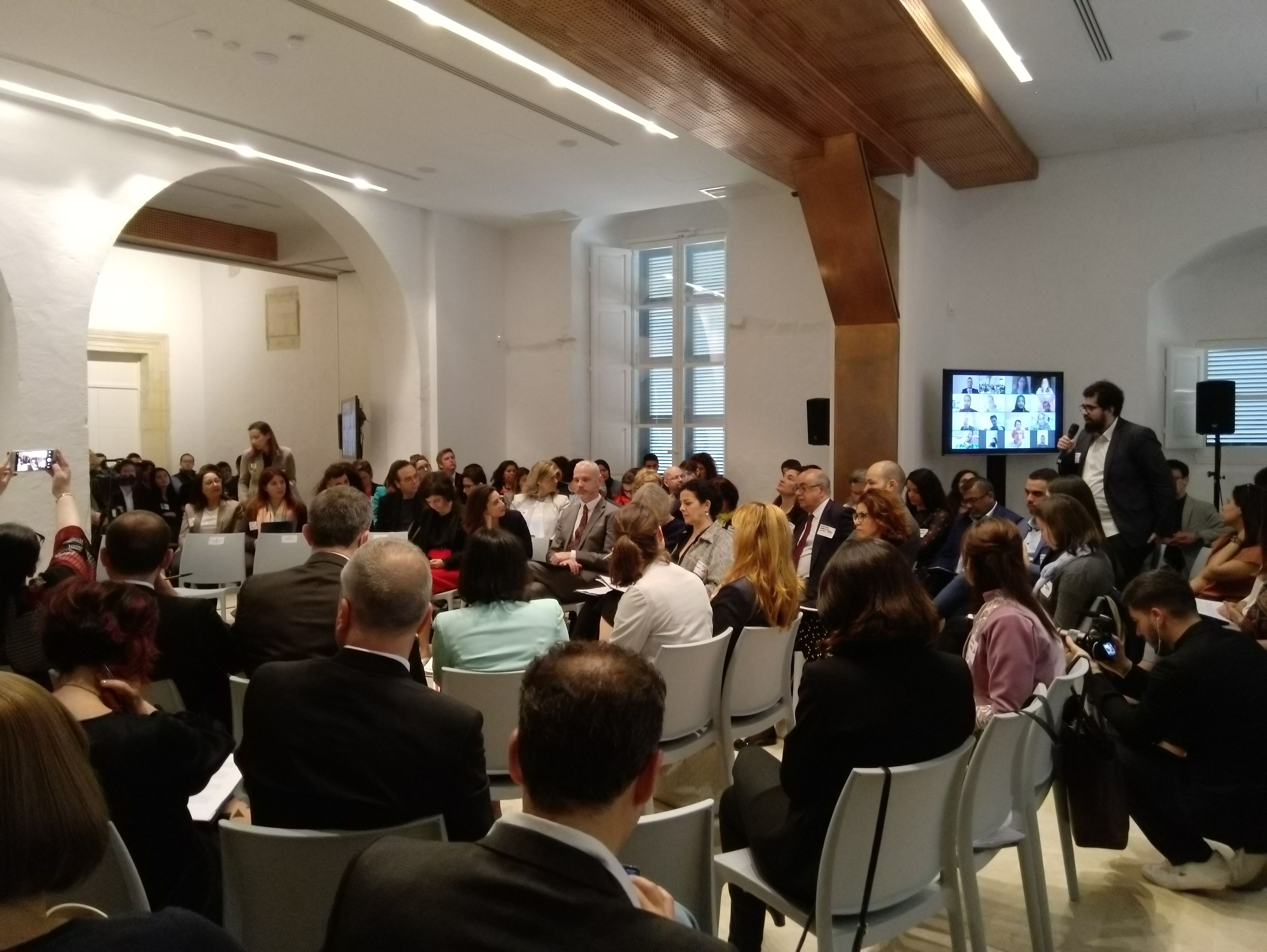 A representative member of "System and Generation Association" joined the Malta Forum for the "Summit of the two shores", held in Valletta on 24th-25th of April 2019, organised by the Maltese Ministry for Foreign Affairs and Trade Promotion in collaboration with the Anna Lindh Euro-Mediterranean Foundation for Dialogue and two Swiss Universities, l'Università della Sivizzera Italiana (Lugano) and l'Institut de hautes études internationales et du développement (Geneva), with the aim of defining a different Mediterranean scenario by involving civil society to recreate a more inclusive Mediterranean policy, and to invest in the future generations in order to create a common future of peace, collaboration and prosperity.
During the Forum our representative member worked on education, employability and migration themes, along with young leaders, educators, civil society practitioners and intercultural experts from different countries.
One of the main sessions was about the Virtual Exchange, a program in which System and Generation Association has been deeply involved since the very beginning. It offers the opportunity to youth in Europe and Southern Mediterranean to engage in meaningful intercultural and cross-boarding dialogue, on relevant social topics as education, the use of social medias, politics, civic society, and so on. The importance of the program has been underlined in the Forum by Elisabeth Guigou, the current President of the Anna Lindh Foundation, for its impact on the future of the new generations, widening access to educational programmes. In fact, it has been described as "A meaningful cross-cultural experience at a formative age can profoundly shift the way the next generation deals with diversity. It prepares them to thrive in a globalized workforce and foster a more secure, prosperous, and harmonious future for themselves and their communities. Virtual exchange is a rapidly developing field, with diverse programme models proven to vastly expand access to high-quality, cost-effective international education – with the potential to engage the 99% of young people globally who would otherwise not participate in physical exchange or study abroad. Pilot work initiated in the Mediterranean through the Erasmus+ Virtual Exchange is providing new evidence on the potential of virtual exchange to widen access to cultural mobility".
System and Generation Association has confirmed its commitment to the programme, as part of its mission of promoting intercultural dialogue, peace and solidarity encouraging cooperation among youth as part of their no-formal education and personal growth. Building a fair and collaborative society for the future generations is our duty, System and Generation Association is ready to take up the challenge.