System and Generation Association has been hosting hundreds of volunteers since its time of establishment. We provide for a set of activities so that volunteers-to-be find their space to contribute in the sectors where they feel more suitable for. S&G offers a friendly envioronment and tons of opportunities for personal growth, considering the support we give to the sense of initative that one can have. Given, we do not only present our activities as something routine to be done, but as a passion that should be fueled each and every day of your volunteering. We have carefully chosen the volunteering activities having evaluated that local community most needs it.

Our volunteers are hosted in two volunteer houses. CHECK HERE to get to know probably your future volunteering house.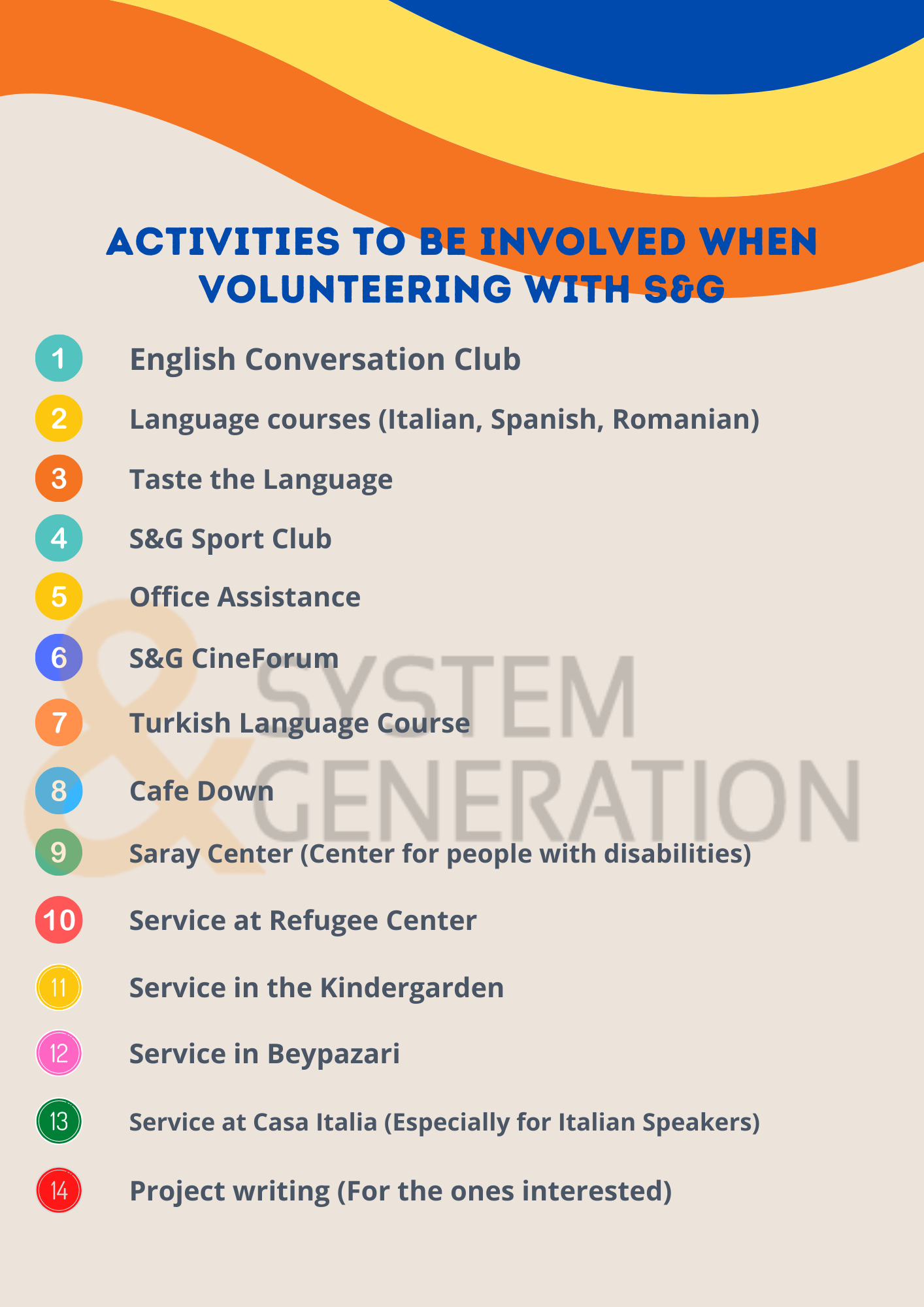 Please find the Infopack of our current hosting projects here:

- ENVIRONMENT MATTERS
- JOIN OUR INTERNATIONAL JOURNEY 2020
How to obtain Resident Permit in Turkey while volunteering: CHECK HERE
We look forward to hosting you!