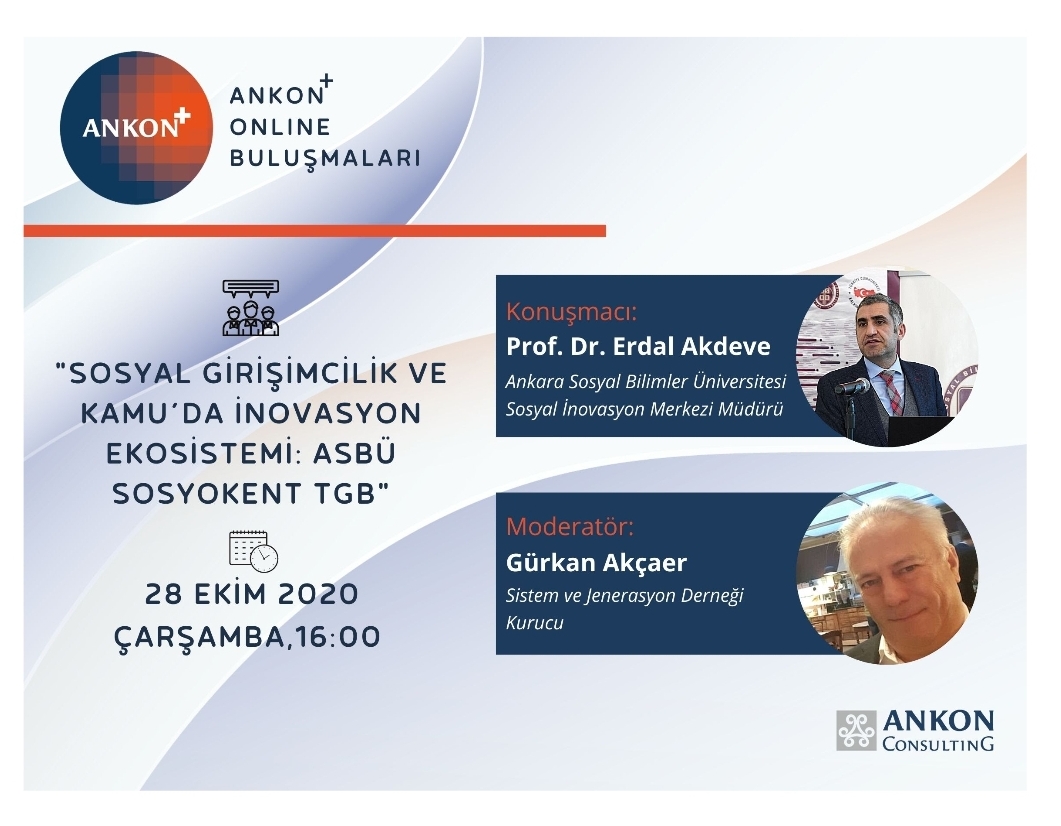 This week at ANKON Online Meetings, under the moderation of Mr. Akçaer Gürkan, in the live Ankon Consulting broadcast hosted by Prof. Dr. Erdal Akdeve, we discussed about "Social Entrepreneurship and Innovative Ecosystem in Public: ASBU #Sociocentre TGB".
During the virtual meeting, Mr. Akçaer provided detailed information about Ankara Social Innovation Youth Center. The overall event was particularly fruitful thanks to the participation of university professors and students, establishing the current bases of social entrepreneurship in the university environment and defining which long and medium-term objectives should be to achieve.
Find the video of this meeting by clicking
HERE
#Stay tuned to attend our upcoming meetings!