By Mehmet Seckin
I had some concerns about my English skills while heading to Lithuania, however nobody minded that. I could improve my English with the help and support of my Turkish friends in the project group and by keeping in touch with other volunteers, my mentor and teachers who had an understanding attitude towards my concers.
One of the teachers I worked with knew English. I communicated easily with other teachers usually via Google Translate and sometimes asked my mentor teacher for help. I tried to learnd some Lithuanian by staying at the kindergarten during lunch breaks and communicating with the teachers. I got to the point I could have basic conversations with the children after a while.
It was really fun to spend time with the kids. They were usually tend to be open to communication and that's why it took short for me to get used to them and that made things easier for me. They considered me as a friend of them and love me. The principal, including my mentor teacher, assistants and other staff at the school were all amazing people. They made me feel at home. I suppose they loved me too.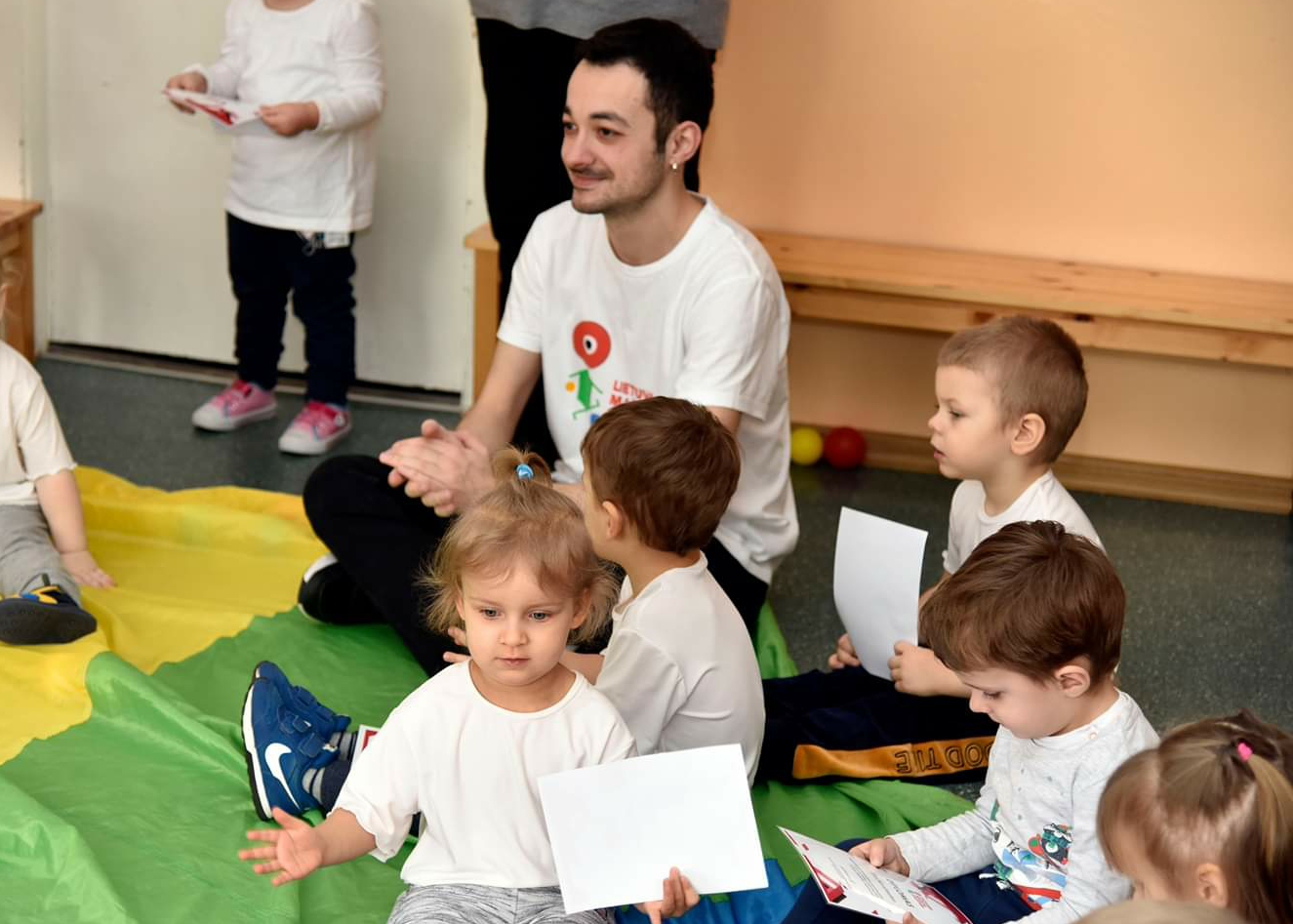 I had the opportunity to observe the differences between my own culture and Lithuanian culture there. One of my observations was that the kids here start to live at common areas with their peers and have basic education at early ages (2-2.5 years old) and consequently grow into active and sociable individuals.
The atmosphere at the volunteering project was hight enjoyable. I somehow got to socialize with other volunteers in the city. There were also training sessions in the beginning and middle of the project period. I usually enjoyed these sessions, had the opportunity to meet with other volunteers, expand my social network and get familiar with other cultures and people with different experiences and bacgrounds. I had the opportunity to introduce my own culture in this period of time
As a result, my whole volunteering experience was memoriable and I recommend every young person to attend such a project.