TUGAY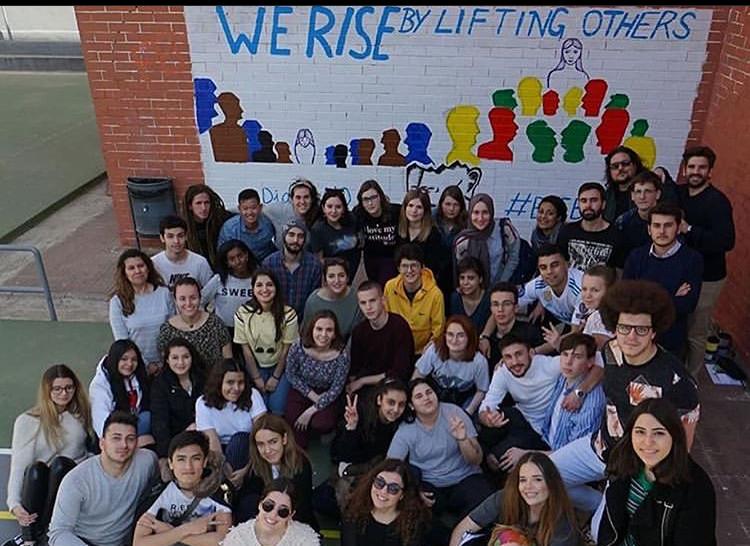 Hi, it's Tugay. I participated in the "YE Bye Bullying" project in Barcelona and now I will try to make you visualize my experiences there. This was my first experience abroad, hence everything was new for me. However, it was not that much different from here, Turkey. Buildings are different, architecture is different, language is different but people are people. Where share the same taste of music, thoughts, sense of having fun and most importantly we share the same opinion about what we are against: racism, discrimination, bullying etc. This intercultural event made me see the world in a clearer way and raised my hopes of a more peaceful world.
Since this Youth Exchange was about bullying, our main goal was to raise awareness about it. To do so, we created an image theater, painted a wall in a local high school in Barcelona and shoot short movies on the topic that we can distribute on social media platforms to reach more people. These activities made me understand what bullying is and how to cope with it. Besides the non-formal education part, I met amazing new friends. I felt like everybody had a great heart there and I am sure I will never forget those days, how much fun we had together. I believe that we will see each other again. It was awesome that we built a strong bond and we also had inside jokes.
All in all, I think everyone should experience such a beautiful event at least once in a lifetime.

BAHAR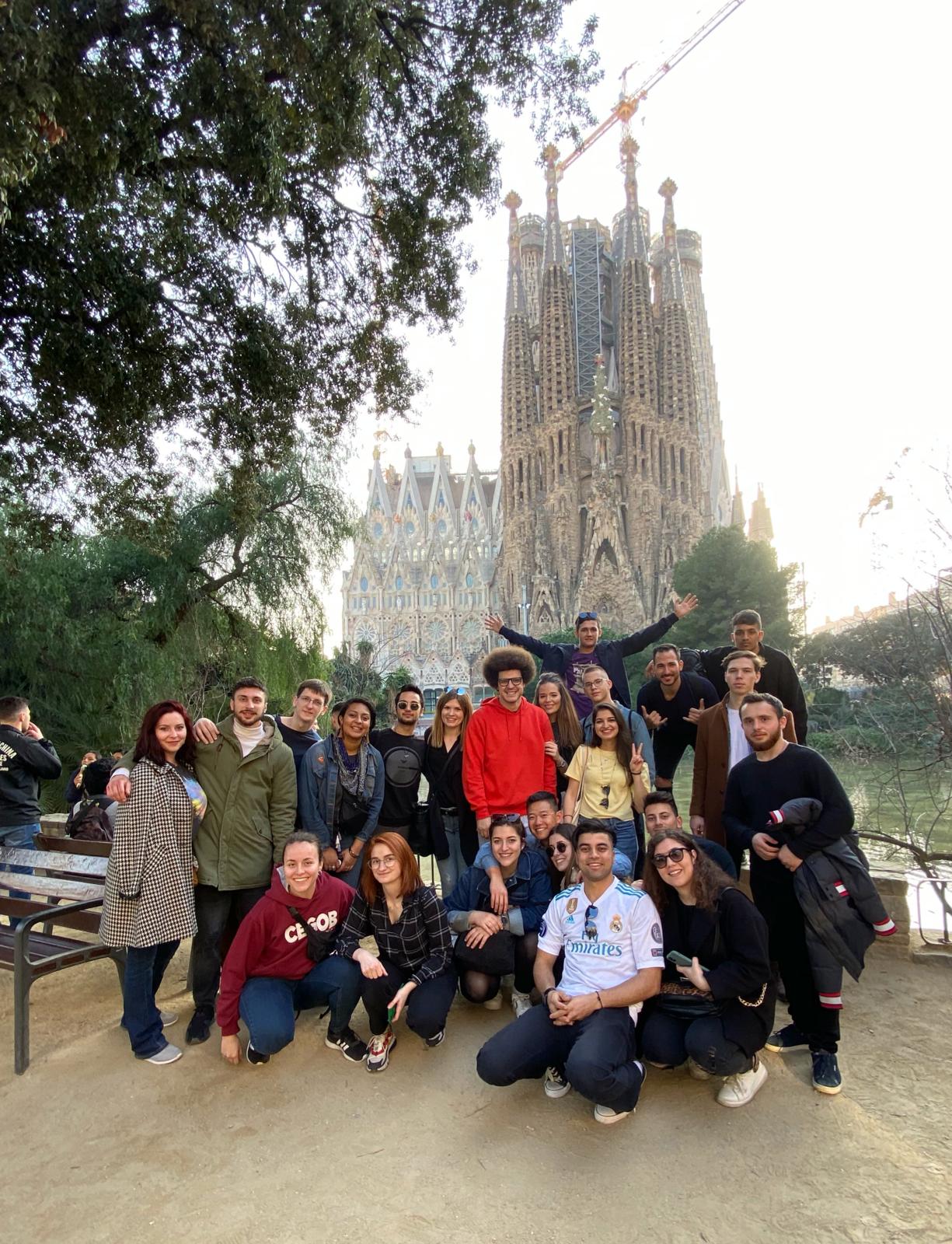 I was a participant in Bye Bullying project in Barcelona, where I gained my first YouthPass experience. This project is unforgettable for me since I discovered many different points of view, I obtained self-confidence and thanks to the project I had the chance to meet people from so many different countries and backgrounds. I had the opportunity to join interesting and challenging projects like making short films and establishing a temporary theatre. We shared our knowledge and opinion about bullying with each other, thus my knowledge has deepened and my English improved a lot as well. In addition, having made new friends in such a multi-cultural environment makes me feel familiar with different cultures and helped a lot to develop myself.
Mert
"Bye Bullying" in Barcelona was my first time to participate in a Youth Exchange project and I am so happy and grateful for this experience. I gained a lot of precious personal experience as well as professional knowledge and information about bullying. I had a good opportunity to improve my English and meet international people, which has always been a big dream and aim for me. I also learned how to make a theatre or a film, and we also made a short movie about bullying in schools with a group of people. Along with this, the project gave me the chance to review myself. Now, I have a lot of information and opinion about other cultures, people and bullying and lots of friends from different backgrounds, which is very new for me.
Kübra
Hi, I am Kübra and I was one of the participants in the project about Bullying in Barcelona. During this Youth Exchange we learned about the meaning, reasons and consequences of bullying. The learning process was exciting, consisting of non-formal education methods and interactive practices.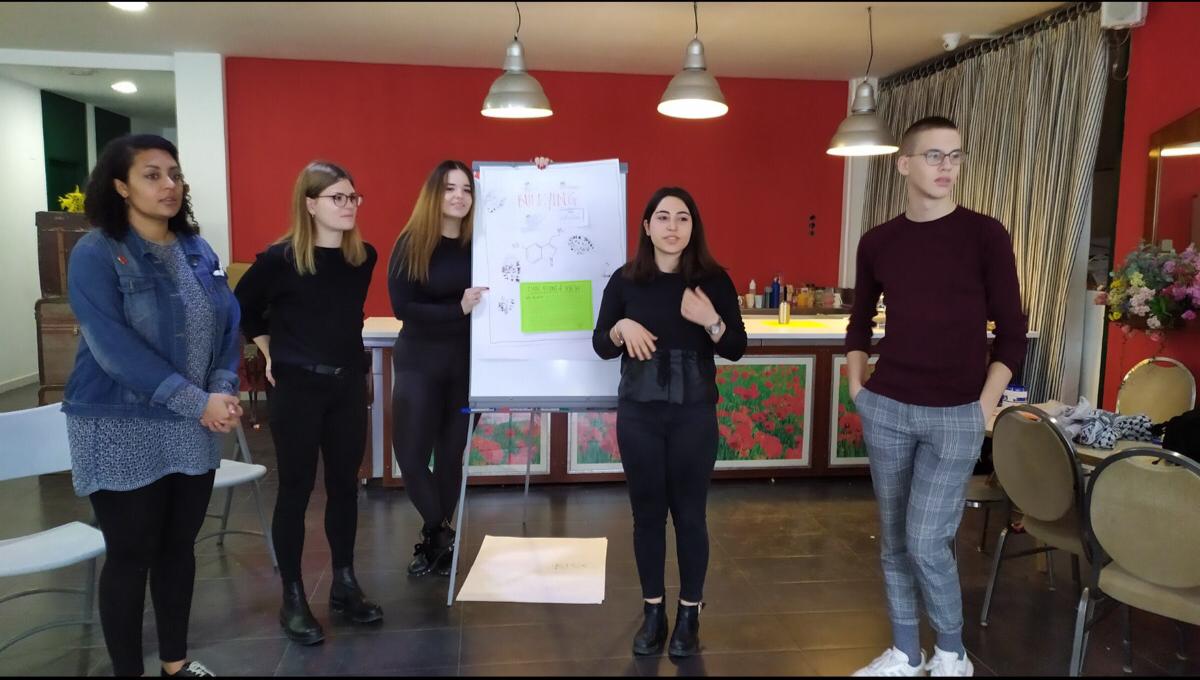 We obtained a lot of general information, and also we compared the situations in participants' different countries. We arrived from 7 different countries and this way we could get to know so many different perspectives. At the end of the project, we created short movies on the topic. It helped us really deeply understand the phenomenon, and we can also use them for raising awareness via social media.
This Youth Exchange was a unique experience for me both for getting broad information about the issue of bullying and for visiting the beautiful city of Barcelona while meeting new friends.
EMRE
Time to Say: Bye Bullying
I had participated in a short term EVS in Romania before, and that's when I decided to take part in a Youth Exchange project as well. When I was searching for exchange opportunities I found this beautiful one. As I read the infopack I understood clearly that I am very much interested in its topic "bullying". I think it is a very big problem all over the world – so many youngsters face it in their lives…
The project took place in the wonderful city of Barcelona and was hosted by YouthBCN organization. On the first days we worked on finding the best ways to raise awareness of bullying. We decided to use theatre and filming methods for it. We created mix-cultured groups to work together with people from various backgrounds, opinions, experiences. The main goal was to make short films introducing the negative consequences and the importance of bullying. At the end of the project we watched all together the short films made by the groups and voted for awards. My team won best sound mixing award.

The video that was elected as "the best" was the real story of Elia. During his childhood he faced bullying and in the video, their team explained and shew how it happened, and how he could get over it and be happy again. It was a very honest, deep, detailed and emotional video. I think that real stories make people/viewers connect better and feel and understand the situation of the abused ones.
I believe that these kind of projects have a huge effect on participants' personalities, improve young people a lot and make them more respectful and tolerant. So I suggest everyone to take part in a youth exchange at least once in their lives. Erasmus+ projects are life changing.
Hi, I am Fatih. I was one of the participants for the project about "Bullying" in Barcelona. We learnt a lot of things, especially about how to prevent and avoid bullying. There were participants from 7 different countries and this way we could gain different perspectives.
At the end of the project we created short movies. It also helped us to be able to introduce our opinion to other people. This project was a really good and instructive experience for me and we also had a lot of fun, all the participants were very funny, so we created a very nice atmosphere, in which we could work effectively as well as enjoy meeting new international friends.