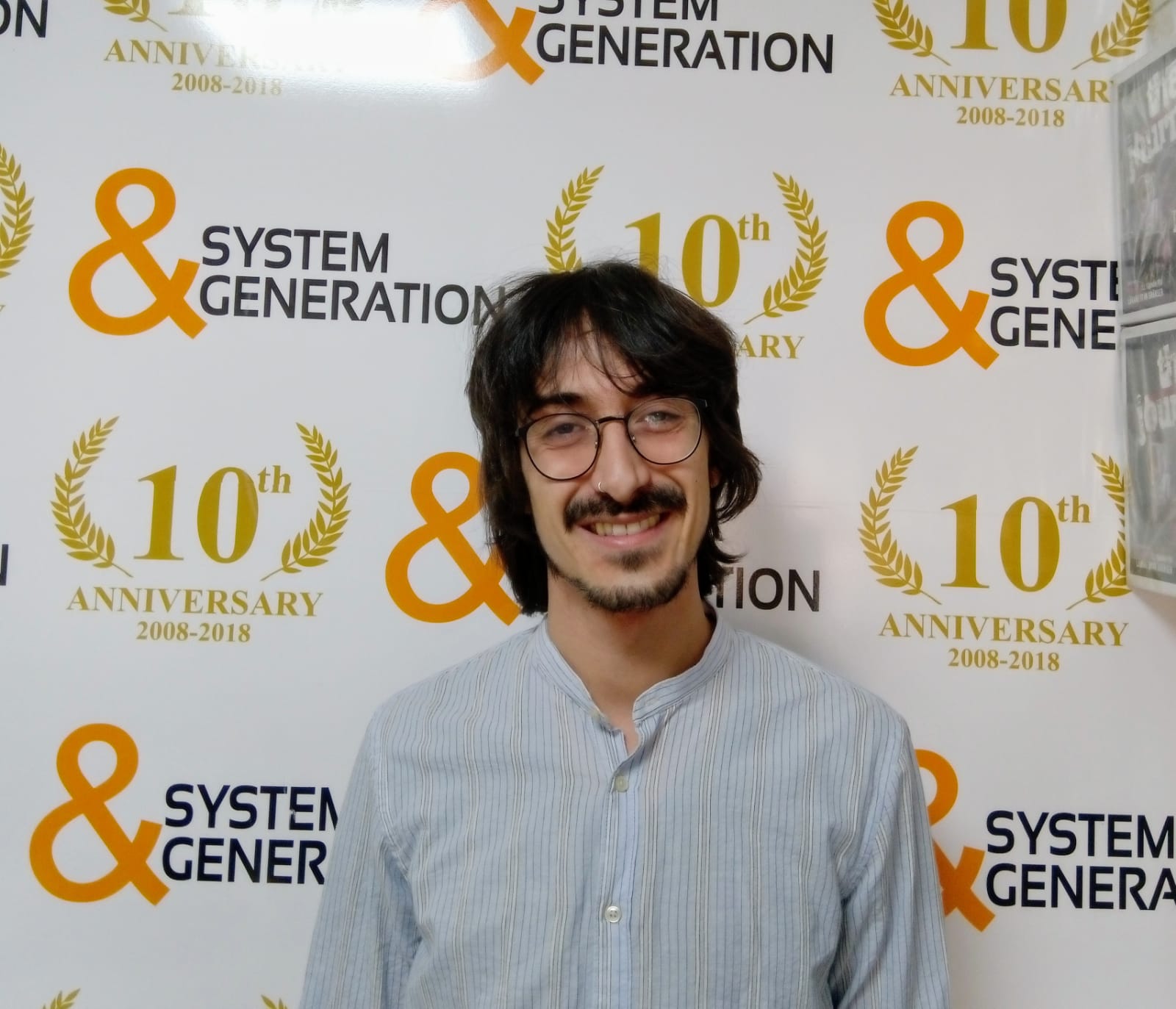 That's Gabriele from Italy. I am a student and a worker, I am dreamer, I am a lot of things, I am a thousand of self. I think to be a sociable guy, a person that love to laugh, a person who love to look people in the eyes when we speak. I want fall inside of eyes of people because I am looking for hope, I am looking for kind souls, I am looking for a world where every one have the same opportunity to be happy, I am looking for find my self probably.
As a song that I love says: "That's me in the corner, that's me in spotlight" and I thin kit reflects a lot what I am. Sometimes I am quiet and I just listen because I feel unable to express me, other time I can not stop to express my self in every way, not always with good results.
Singing, playing guitar and ukulele, writing thoughts are a way that helps me a lot to create a connession between my mind and my emotions. I am trying to learn juggling because it is an hobby that make me feel really relaxed.
I have been before in Turkey, in 2014, for a short European Volunteering Service in Mersin for two months and now I wil be here for a long term project for four months. Over there I was working in an amazing project related to the protection about seaside turtles, helping to create awareness about environment and active citizenship. I have felt in love with this country, with the mediterranean atmosphere that here I can breathe. I have also partecipated in six youth exchange projects which gave the opportunity to open my mind and improve my personal skills.
I really would like to learn turkish language as much as possible; I want to discover new places, I want to fall in love with people, I want to feed the spirit of knowledge I feel inside of me.
When we were born we were unable to do everything. Life for me, it is like a white page that we have to write for giving it a sense. We learn to walk, we learn to be sit in a way that can be accepted from the others, we (male) learn how to pee in wc. Life it could be a nonsense, but we learn everything to have the opportunity to be part of the world in a completely way and not just to survive. Our experiences make us what we are. For me we write our life every single day, but for doing that we need words to put inside. We need a vocabulary, we need so to discover new words that can allow us to express ourself and for giving a sense to life. I say this because from all my life I am looking for a sense to it.
And now personally I think that there is not a really big sense if not respect first of all the person we are, trying every day to love what we are, with all the bad and good things related to this. This is just the first step for having the chance to give love considered in a wider and deep way. And I say so, because love for me it is what can push us to fight for what we believe, it is the only thing that can save an empty and sad soul.
That's me, I am alive and I am ready to fight for the life I wish.