On 18th/October a delegation of "System and Generation Association" was invited to attend an open event and share information on the "Erasmus+" program.
The event was held at Ankara University Sağlik Hizmetleri Meslek Yüksekokulum, and a wide participation from the students ensured a rich interactive session among S&G volunteers, Mr. Gurkan Akçaer, President of the association, and the students that brought up with many questions.
During the presentation, young people from Italy, Georgia and North Macedonia shared their experience as EVS volunteers in Ankara for System and Generation Association, and encouraged the students to take a look at those opportunities and possibly apply for them in order to be involved in social volunteering projects abroad.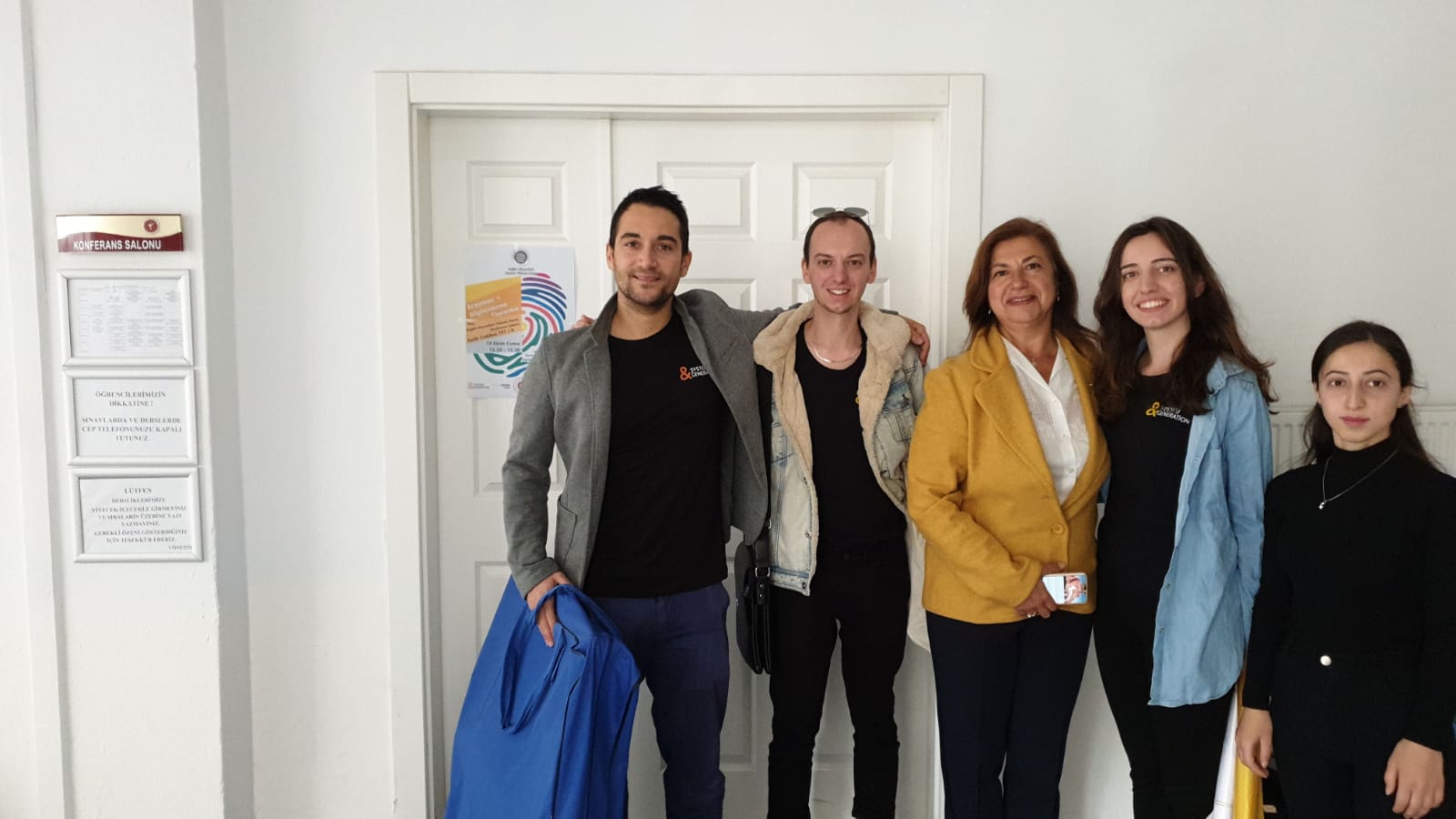 The organizers of the event were extremely satisfied by the success of the session, and invited Mr. Gurkan Akçaer to come again with his beloved volunteers in order to inspire more and more young people to take an active role in the society.
"We believed so much in the EVS project" said Jacopo Cimmino, young entrepreneur and coordinator for System and Generation Association, "it offers young people the opportunity to volunteer abroad, from short-term projects up to twelve months. EVS provides the funding to cover the volunteer's costs, so that volunteers are put in the best condition to contribute in a wide variety of areas in the social, cultural, environmental and sport sectors. I believe that it represents a life changing opportunity."
During the event, other relevant areas of the "Erasmus+" program had been explained in details to the students, that showed a vivid interest and will of getting involved in them. Youth Exchanges, training courses and much more, can offer a unique opportunity for their personal and professional development, as well by receiving the Youth Pass certificate at the end of their attendance that testify the new knowledge and skills achieved.
At the end of the event Mr. Gurkan Akçaer received a certificate from Ankara University Sağlik Hizmetleri Meslek Yüksekokulum to express their gratitute to his and its organization's members' commitment to youth.