Between the dates of 11 September and 19 september, Erasmus+ Youth Exchange " Musical Approaches to Diversity" took place in Angouleme, France. During the project, 25 youngsters from 5 countries which are France, Turkey, Italy, Greece and Germany successfully dealt with several activities about music, dance, multiculturality and diversity. Moreover, System and Generation Association was a partner from Turkey in the project so here are the impressions and opinions of our participants:
ERENSEL TÜRKMEN: It was a unique experience for me. During the week, we have implemented many activities related with dance, music and diversity. As an amateur musician, it was impossible to not to enjoy because of topic of the project. Beside that, we had chance to realize many different cultures through international exchange, so I can say that this was an important step to be an active citizen. Now i feel quite lucky to explore many of the different cultures, places and people, and thankful to S&G family for giving me this opportunity.
DİLA SELÇUK: First of all this youth exchange was my first Erasmus+ project. I have met a lot of people from different countries not only Europe but also China and Egypt. The project called "Musical Aproaches to Diversity" showed me that speaking is not the only way to communicate with others, music and dance are the alternative and more enjoyable ways. We had a lot of fun by learning new dances, musics and culture from different countries and showing them to ours. On the other hand me and my team faced off some problems during our trip and we learnt how to overcome struggles. All in all thanks to S&G family, my team and other participants this unforgetable experience contributed a lot to my personal development.
ALİ BEZCİ: I want to start my writing with the special thanks, firstly I am thankful to my team and all other participants, Maraguiri organization and ofcourse S&G familiy. Because with the cooperation of all theese component we experinced this amazing youth exchange named by 'Musical Approaches to Diversity'. During the project we danced a lot, we used several techiques to learn and I recognize that music and dance is an alternative way to communication. In conclusion, languages may be different, nations may be different but is you smile to same thing there is no difference between you and the others.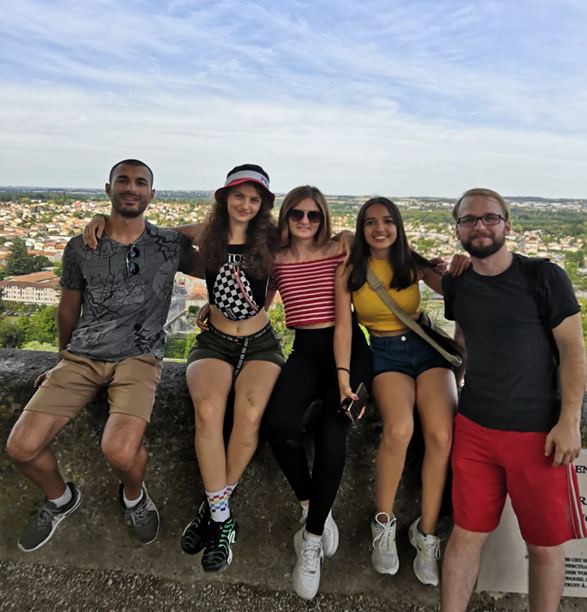 HİLAL ÖZTÜRK: For me this project was unexpected.Music and dance showed me that how similar we are even though the distances between us.It does not matter what instrument we play or how we dance.We share happines and sadness together.I believe this is humanity,this is what we should really care about.And of course last but not least thanks to our S&G family for giving me this opportunity and thanks to my team for always being positive, making this trip even more fun.
BENGÜ AKBAL: Every Erasmus+ Projects have gained to me new perspective, friends, experiences and with this way I found opportunities to improve myself in different subjects. Musical Approaches to Diversity were one of them, thanks to this Youth Exchange we engaged in cultural interaction including Chinese, German, French, Greek, Italian, Egyptian, Czech, and African cultures through the dance and music. This project has brought to my life wealth in every sense. Thank you System and Generation.