From 1 till 6 of May during the European Youth Week, our Legal Representative - Gurkan Akcaer attended the Seminars and meetings in Brussels.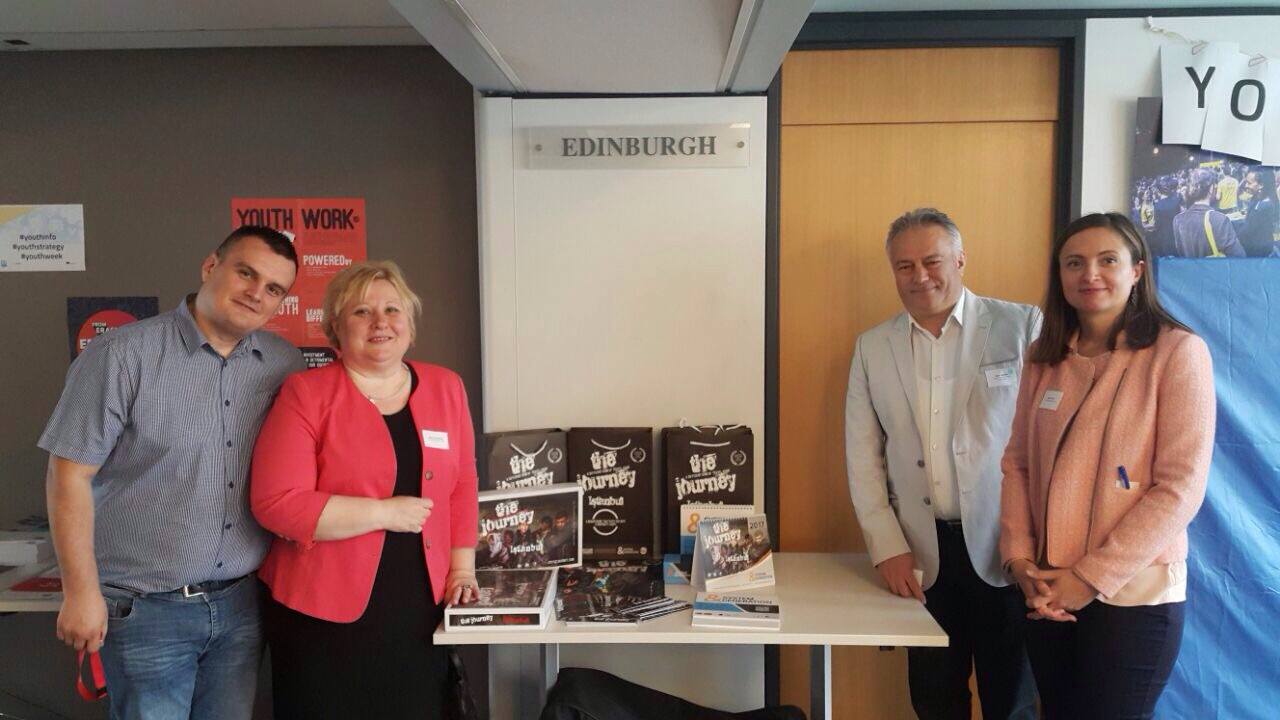 Many interesting topics were discussed in the different pannels organized in Brussels.
Panel 1 – Youth Information: supporting cohesive and inclusive societies -
The Council2 recently acknowledged the importance of supporting young people in enhancing
their media literacy skills in order to develop critical thinking and to understand the sources
and agendas behind the information obtained, including propaganda and hate speech. Youth
information services and youth organisations play a crucial role in addressing these challenges
and in building more cohesive societies by overcoming prejudices and stereotypes.
Here Mr. Gurkan presented our Project IMAGINE: migrant journeys
Panel 2 – Youth Information: ensuring equal distribution of mobility opportunities
Mobility only benefits a minority of young people as many are not aware of the various
opportunities offered to them. Having access to the right information at the right moment
supports a more equal distribution of mobility opportunities. How to improve such
information? Are the current opportunities enough to meet their needs?
You can find more information and pictures at the Eurodesk Turkey Facebook Page
You can look at the Panel List Here
And check the Agenda Here