During 25-28 of April, our organization participated the activity Youth Expo 'The Global Youth Worker' in Plovdiv, Bulgaria. The participants were Aleksandra Lyutskanova (EVS coordinator) and Esmeralda Kashari (EVS volunteer).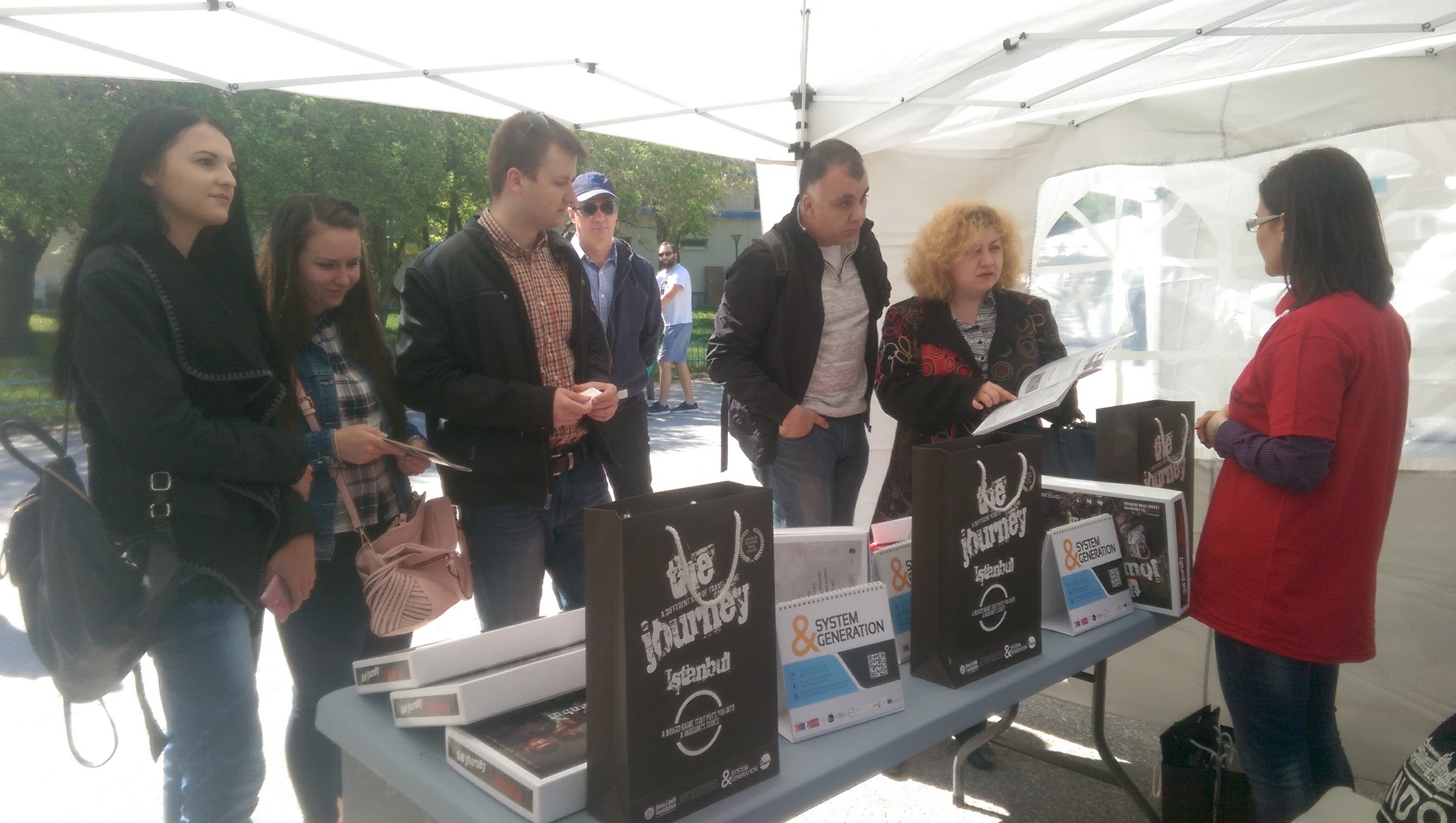 In the first day of the activity we had the opportunity to present our project, the game The Journey: Istanbul, part of our project— IMAGINE:Migrant Journeys in tent arranged outside the Youth center, to other participants from Ireland, Lithuania, Armenia, Portugal, other local organizations and local citizens interested in our game. At the same time, we attended seminars in the conference room of the Youth Center where other participants made the presentations about their projects.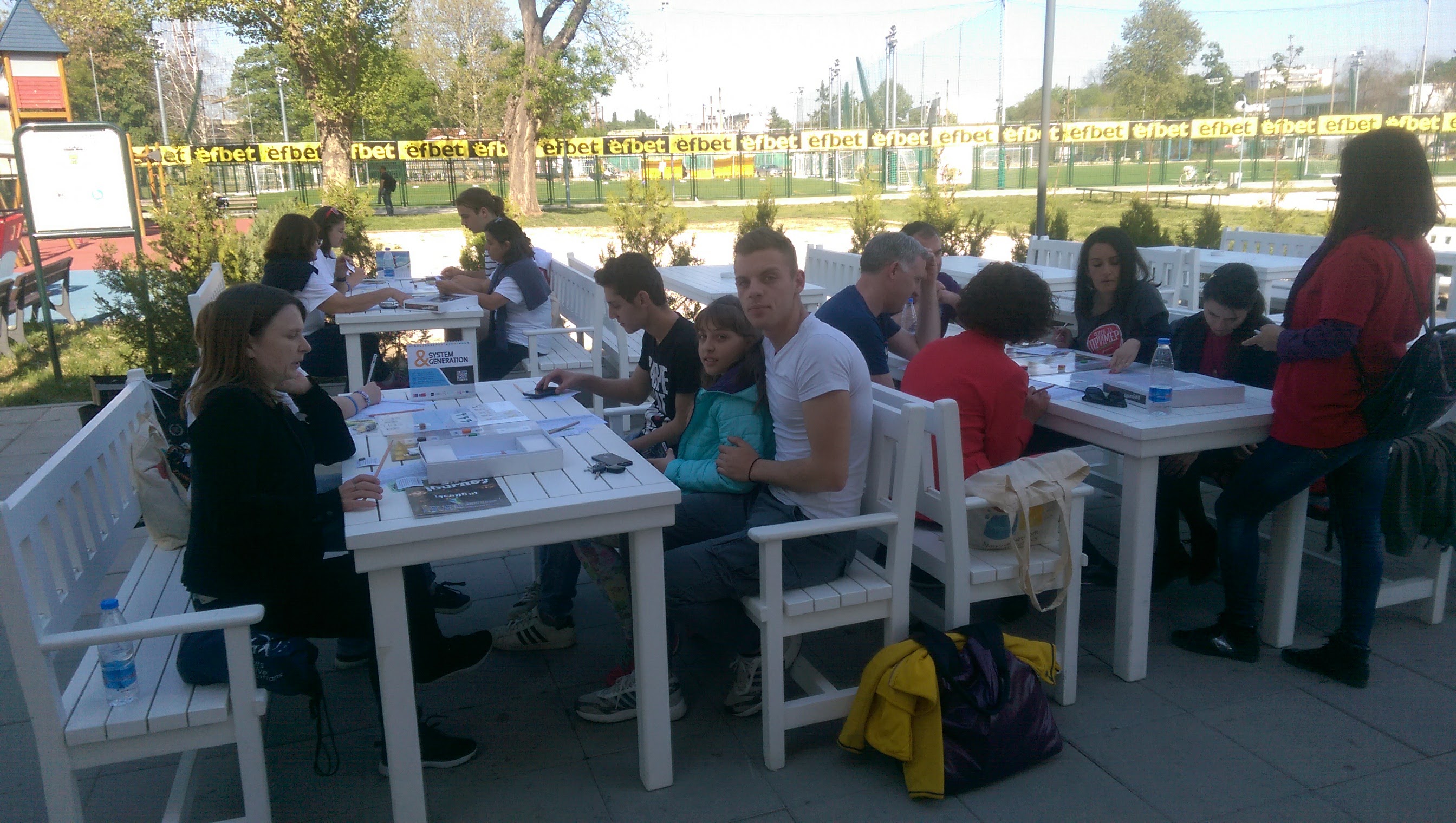 We did not only spread information about our game, but we directly involved the other participants through playing the game, to be a 'refugee' and thus to understand better the journey toward the destination. They felt themselves as a refugee trying to manage to continue their journey from Istanbul to Greece.
We recorded videos of the participants giving their feedback about the game and their experience as a 'refugee'. They evaluated the game as a tool where you can truly get to understand and feel what's like to be a refugee.
Our EVS volunteer, Esmeralda(from Albania) attended the presentation ' Volunteering as a factor for successful realization' which was hold by National Alliance for Volunteer Action, aiming to help her to get orientation and use the volunteering program as a tool for future self-realization.
The following days we continued to present our game to the participants and local citizens who were interested and impressed by the idea of now having a board game which shows the everyday struggle of refugees towards their destination.
On the last day of the activity we shared the game with other participants who were interested in presenting the game in their respective countries.
The participation was worthy because we could spread information about "The Journey", we had feedback, positive results, and received information about other topics from the presentations' of other organizations. We came back with better knowledge, new partners and full of new ideas.
Keep posted for more information from S&G!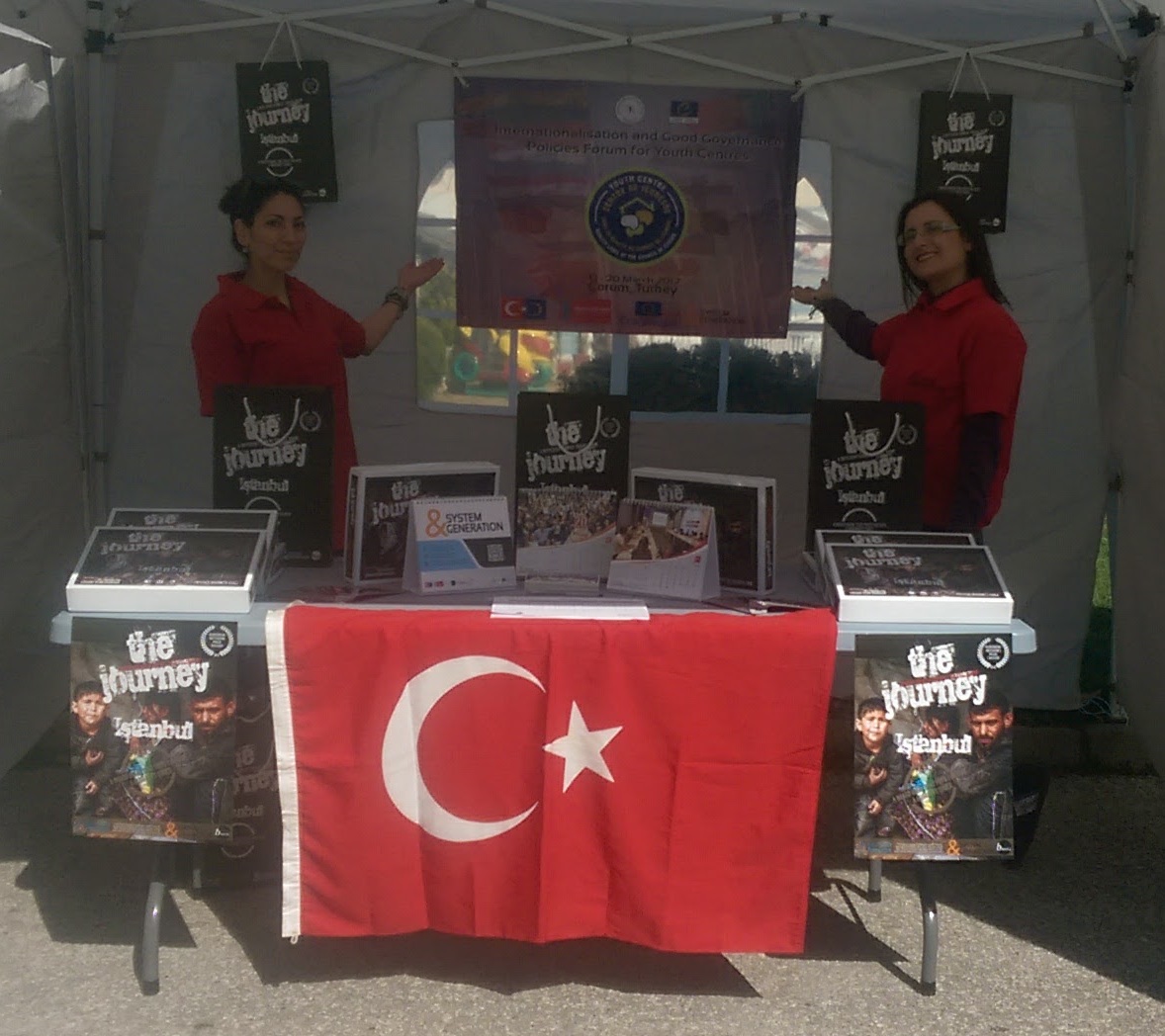 Esmeralda Kashari
Meanwhile our LEAR, partner from Sweden Neil Bell and our volunteers visited Ankara Ataturk Lisesi and played the game there with students!