In our presentation, our volunteer Rovena Deliu from Albania gave information about Erasmus+ projects and introduced our association System&Generation.
Edvinas Gurskas from Lithuania shared his own experience as an intern and helped students with their questions.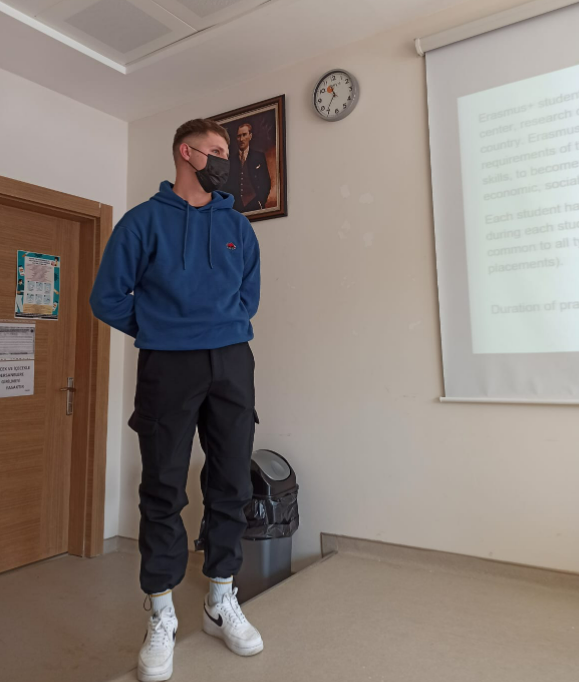 At the end of the presentation, under the leadership of our association president Gürkan Akçaer and Bulent Adil, a ball game was played for the students to express their opinions about Erasmus+.