We are moving toward the creation of the Framework and Syllabus for the training of senious
After carefully reading the data from the surveys in the partner countries those are the modules we found most useful:
1. Computer Essentials
With this module we intend to give the seniors the tools to enable them to understand key concepts relating to ICT, computers and software.
2. Hardware -
To help students understand the basic accessories that can be connected to a computer, laptop or a phone.
To teach them how to create pictures and videos and how to share them with friends and family.
To explain them the different types of Networks
3. Communication and Collaboration
This module provides all necessary materials in order to teach a senior citizen the basic concepts of internet communication, more specifically concentrating on social media.
The materials contain information about the concept of social media communication, its range and forms
4. Internat
This module will provide information about browsers, passwords, accounts, how to find information online etc.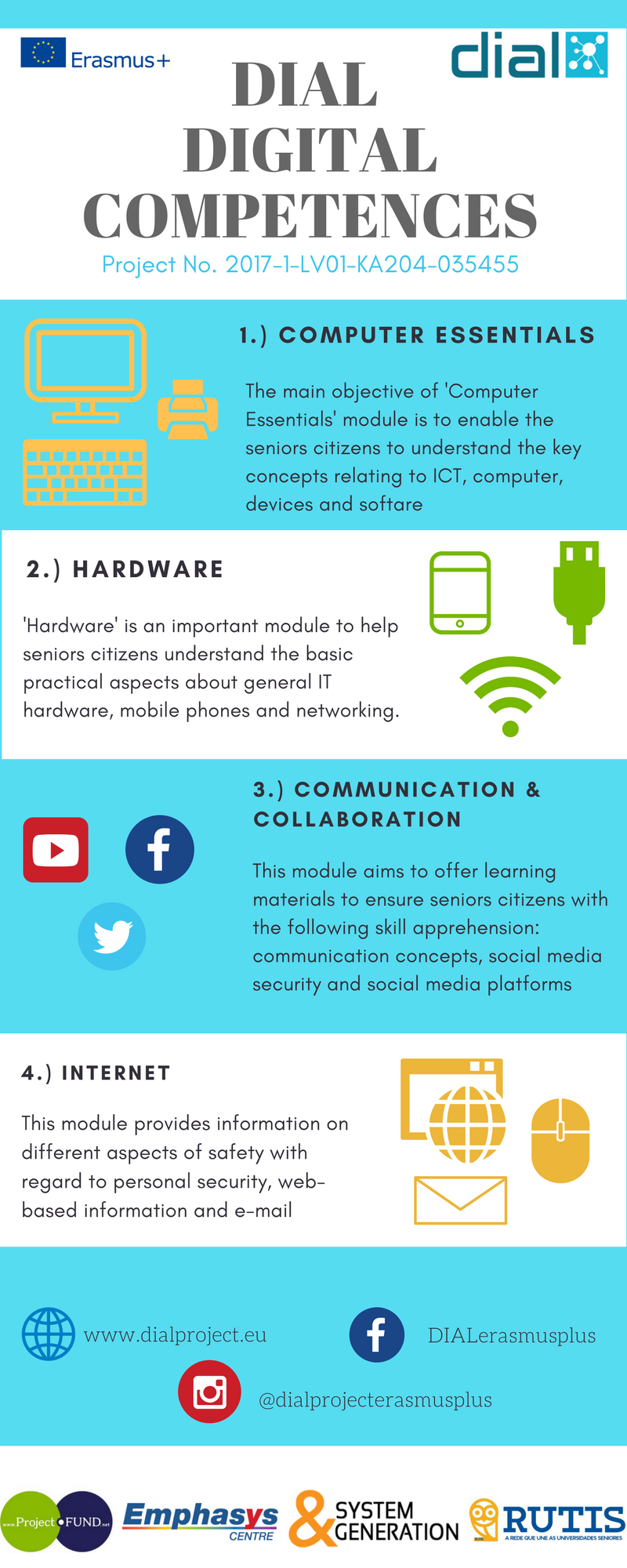 This site reflects the views of the author. The managing authority of the programme is not liable for how this information may be used.