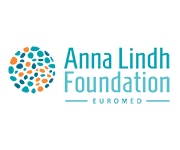 "A Sea of Words" is aimed at the production of short stories focused on building a common future based on shared values derived from stories of real or fictional experiences to showcase the diverse social sensibilities and realities in the Euro-Mediterranean region from the point of view of the young people living there.
Conditions of the call:
People aged 18 to 30 on the date of the deadline for submission of texts.
The stories must be original and can be written in any of the official languages of the 43 countries of the Euro-Mediterranean area.
Only one story per author will be accepted.
The stories must not exceed 2,500 words.
Stories must be sent in Word format to the following address: concurso@iemed.org. The message must include the title of the story together with the author's personal details: name, telephone, postal address, e-mail and date of birth.
The stories selected will be published in a book in digital format with the texts in the original language and their corresponding English translation
The authors of the 10 best stories, selected by an international jury, will be invited to Barcelona to attend the awards presentation ceremony (25 September) and to participate in the different cultural activities set out in the "Schedule" section of this document, to be held from 25 to 27 September 2019.
The organisation will cover all travel expenses, visa, meals and accommodation pertaining to the previously detailed activities