Starting from Ankara, through the culture route on Balkans and arriving to Strasbourg in France. Bulgaria, Macedonia, Serbia, Slovenia, Hungary, Austria, Germany, France. Route of Return: Switzerland, Italy, Greece heading through Turkey.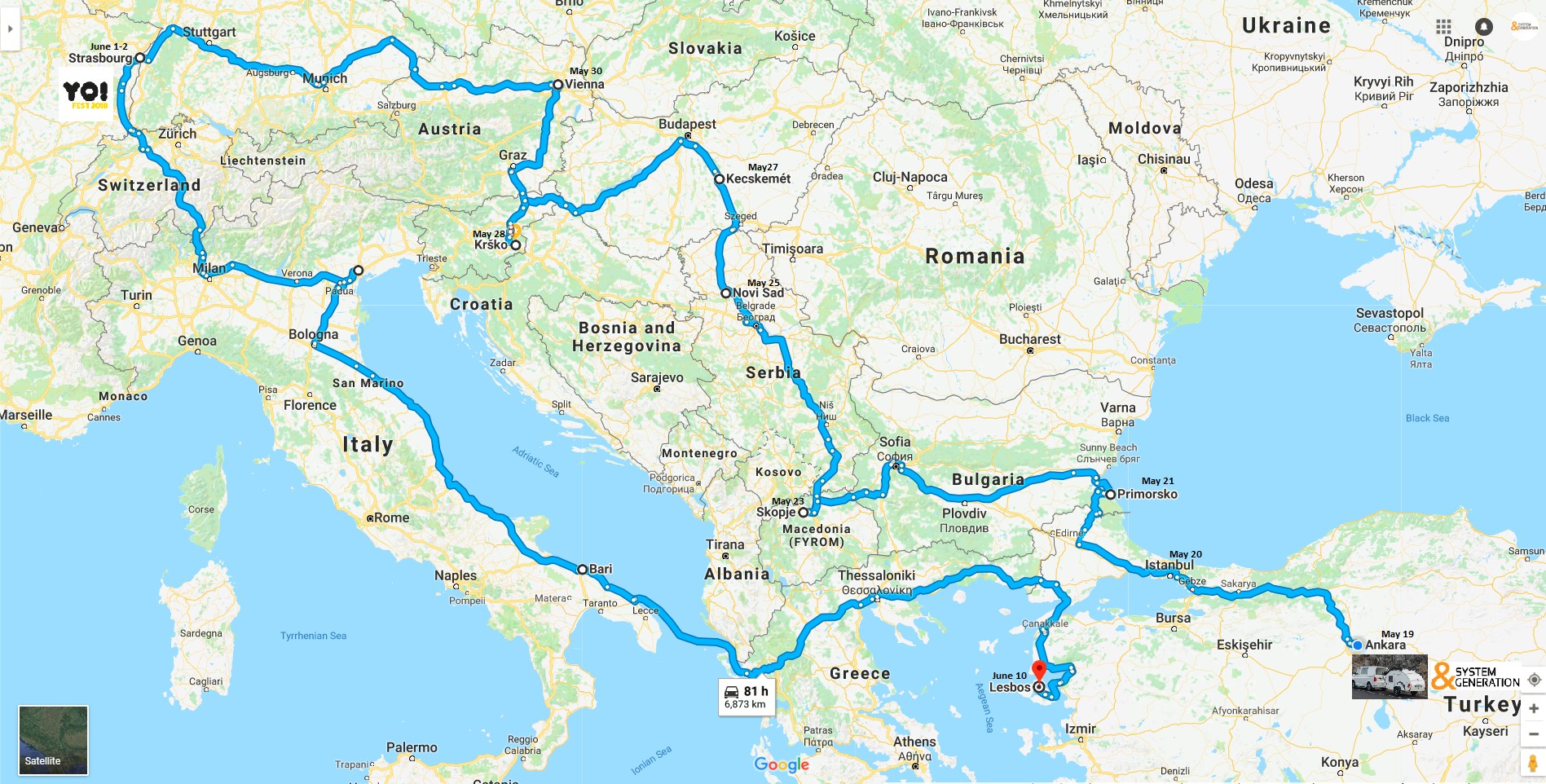 YO!Fest Info
EYE2018 shall take place on 1 and 2 June 2018 in the European Parliament's seat in Strasbourg. It is a unique opportunity for young Europeans to make their voices heard. During the event, they will:
Come up with ideas for the future of Europe; Discuss with European decision makers; Join more than 8,000 young people from all over Europe
For the third edition of the European Youth Event in Strasbourg, the European Parliament is once again seeking to build a platform for regular and continuous dialogue between young people and key European decision makers.
The Yo!Fest programme for 2018 is about engaging with young people by providing a space for discussion, debate and learning. The programme focuses on topics young people find interesting and relevant using engaging and innovative methods.
The Yo!Fest programme is mindful to not just 'talk to the youth sector' but rather broaden the relevance to mobilise young people in to social action. The Yo!Fest programme will bring together key stakeholders from policy areas that influence the lives of young people to engage in open, two way dialogue. All programme content is rooted in solutions and outcomes to ensure Yo!Fest 2018 has a lasting legacy.
Learning Activities - These included in the Yo!Fest programme aim to provide young people with a new skill or deep understanding of a given topic.
To read the full Infopack of our journey