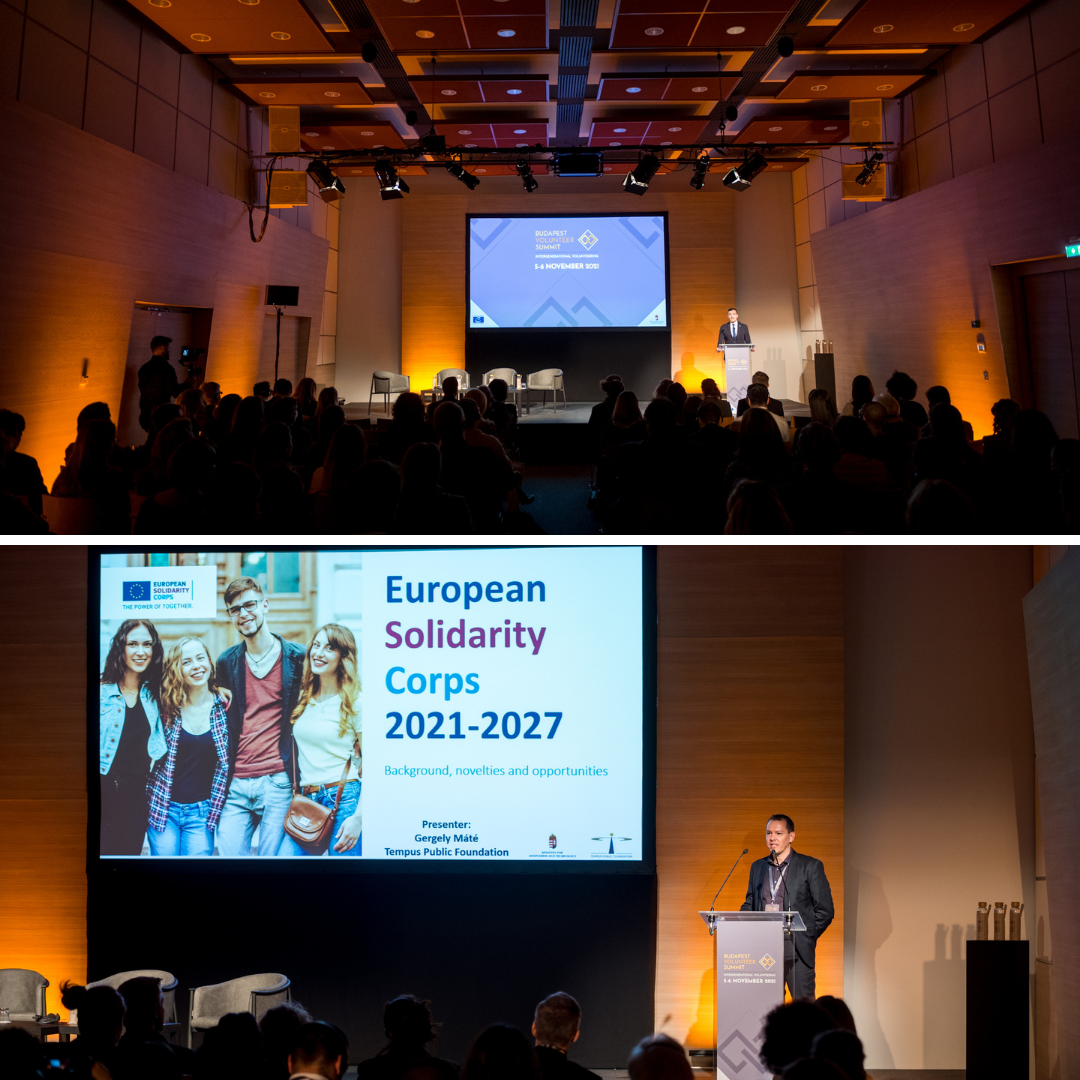 From the 4th to the 6th of November 2021, at the Budapest Congress Center and at Veszprém, the 2023 European Capital of Culture, was held the
Budapest International Volunteer Summit
. This prestigious event gathered diplomats and representatives from quality top-level European and worldwide civil society organizations.
In representation of System and Generation Association, Mr. Jacopo Cimmino attended the Budapest international summit providing a valuable contribution in addressing the subjects dealt.
The main arguments discussed were:
1. National and international good practices, where Hungarian and foreign civic volunteer-hosting organizations and actors present their programs, best practices that have proven excellence and adaptability.
2. New forms of volunteering, the connection between volunteering and family life, education for social responsibility.
3. European Solidarity Corps to explore the opportunities that the ESC programme offers concerning promoting volunteering and social responsibility among young people.
4. Roundtable discussion on Volunteering versus the challenges of the world, where expert guest speakers reflected on the challenges they face in the world (humanitarian challenges, natural disasters, religious conflicts, epidemics) and how we can work to mitigate them.
5. Volunteering as a tool of building communities to ensure local growth, prosperity, and prevent emigration.
6. Year of Volunteering in Hungary 2021 – Possible ways to improve the quality of volunteering by alleviating the lack of financial and human resources, developing a regionally differentiated, well-coordinated network of advisers and professionals, enhancing organizational development, improving the transparency of the current institutional network of volunteering, setting professional standards and, where needed, changing the legal regulatory environment.
7. Volunteering and sustainability
8.
Volunteering as a starting point of a vocation
and an important, essential element of our everyday lives, offering young people the opportunity to gain experience in the civil sphere.
Watch the official video of the event
HERE